The journalist shattered several fingers, he was hospitalized.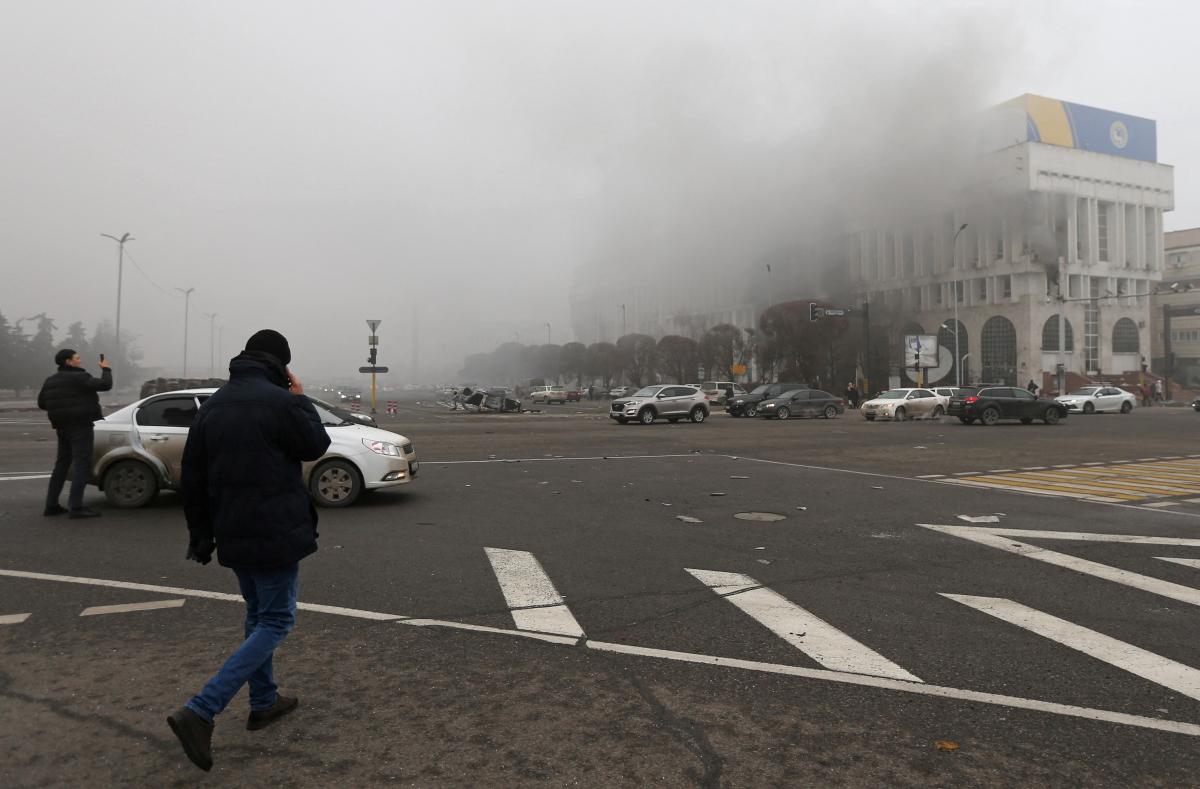 A film crew came under fire in Almaty / illustration REUTERS
An employee of the TV channel was killed in Almaty .
This is reported by the Orda Telegram channel .
It is noted that the shooting group of the "Almaty" TV channel in the area of ​​the president's residence came under fire.
"The driver of the car was killed. The journalist shattered several fingers, he was hospitalized," the message says.
According to eyewitnesses, the sound of shots continued to be recorded from the side of the presidential residence even after the Ministry of Internal Affairs stated that the situation in the center of Almaty was stable.
Protests in Kazakhstan: what is known
Protests have been held in Kazakhstan since January 2. People took to the streets of cities due to the rise in prices for liquefied gas . Citizens demand the resignation of the president, the government and oppose corruption. During the rallies, law enforcement officers use force against the protesters, hundreds of people are detained.
In connection with the protests, the country's President Kassym-Zhomart Tokayev accepted the resignation of the government . He decided to transfer the interim duties of prime minister to Alikhan Smailov.
Nursultan Nazarbayev left the post of chairman of the Security Council of Kazakhstan . The Security Council was headed by Tokayev.
The President of Kazakhstan asked the heads of state of the Collective Security Treaty Organization (CSTO) for help . The troops of the Russian Federation, Armenia, Belarus, Kyrgyzstan and Tajikistan are sent to Kazakhstan for a limited period of time to "stabilize and normalize the situation."
The Ukrainian Foreign Ministry advises Ukrainians to refrain from visiting Kazakhstan because of the protests .
(C)UNIAN 2022