The identities of those killed in the largest city of Kazakhstan are being established, the police said.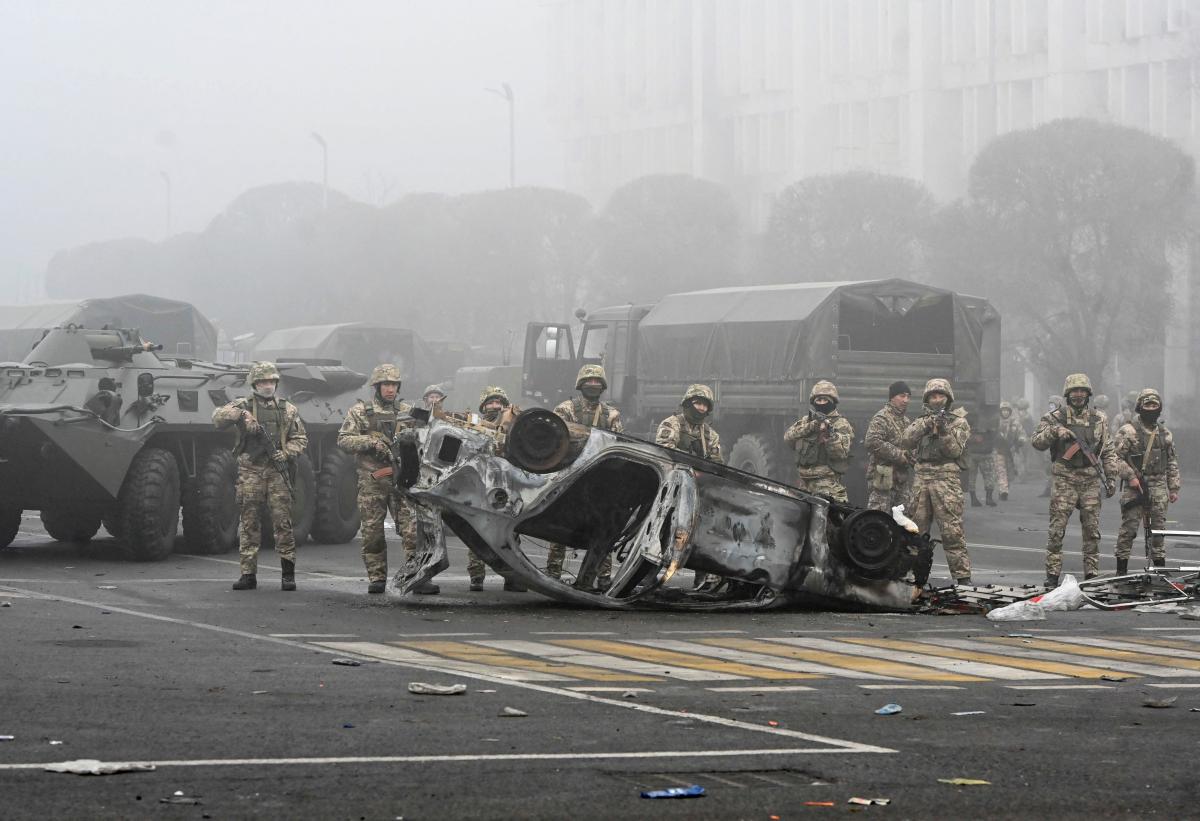 Dozens of protesters killed in Almaty / photo REUTERS
The protests in Kazakhstan were overgrown with new details – in the largest city of Kazakhstan, Almaty, on Thursday morning, January 6, Republic Square was cleared of protesters.
The center of the city was cordoned off by several hundred security forces in camouflage and masks and fired at the protesters, Telegram channel Baza reported.
In the course of the anti-terrorist operation in Almaty, dozens of people were liquidated, the identities of the victims are being established, spokesman for the Police Department Saltanat Azirbek told the state TV channel Khabar 24.
On the night of January 6, protesters tried to storm the Almaty police building, dozens of attackers were liquidated, RIA Novosti writes , citing information from the department's press service.
Protests in Kazakhstan – what you need to know
Protests have been held in Kazakhstan since January 2. People took to the streets of cities due to the rise in prices for liquefied gas. Citizens demand the resignation of President Kasym-Zhomart Tokayev and oppose corruption. The protesters also began to try to storm the administration building.
During the rallies, law enforcement officers use force against the protesters, hundreds of people are detained.
In connection with the protests, the president accepted the resignation of the government. The head of state decided that the first deputy head of government, finance minister Alikhan Smailov, should temporarily act as prime minister.
The authorities of Kazakhstan decided to declare a state of emergency throughout the country .
An anti-terrorist special operation was launched in Almaty to establish order. Then it became known that there was shooting, and the protesters were allegedly surrounded by the military .
(C)UNIAN 2021