The leaders of all CSTO countries are in constant contact due to the protests that have engulfed the country.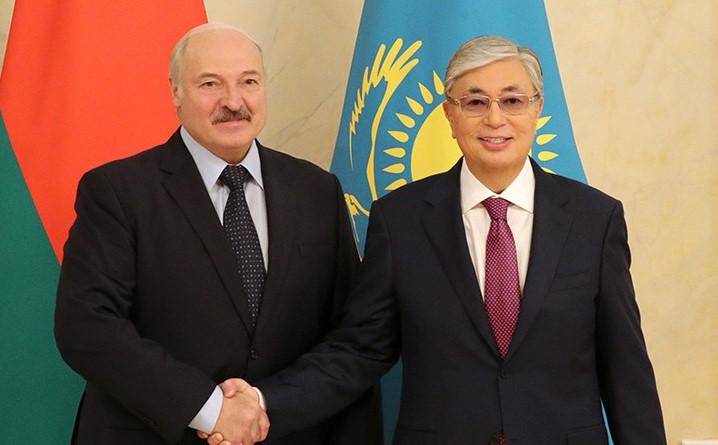 Tokayev consulted with Lukashenko about the protests in Kazakhstan / Photo: BelTA
President of Kazakhstan Kassym-Jomart Tokayev held an emergency telephone conversation with his Belarusian counterpart Alexander Lukashenko.
This was announced by the Pul Pervy telegram channel, which is close to the press service of the head of the Republic of Belarus. Lukashenko also discussed the situation in Kazakhstan with Russian President Vladimir Putin.
The leaders of all CSTO (Collective Security Treaty Organization) countries are in constant contact, the message says.
At the time of writing, the press services of the presidents of Kazakhstan and Russia did not report that Putin and Tokayev discussed the crisis situation in Kazakhstan among themselves, caused by the protests that began after the new year and swept the whole country.
We will remind, earlier Tokayev introduced a state of emergency throughout Kazakhstan .
Protests in Kazakhstan – what is known at the moment
Protests have been held in Kazakhstan since January 2. People took to the streets of cities due to the rise in prices for liquefied gas. Citizens demand the resignation of the president, the government and oppose corruption. The protesters seized the former presidential residence and other administrative buildings.
In connection with the protests, the country's President Kassym-Zhomart Tokayev dismissed the government, and also removed Nursultan Nazarbayev from the post of chairman of the Security Council of Kazakhstan, which he had held since 1991.
Tokayev also made an appeal to the people  and said that he intends to act "as tough as possible." The President also said that he would soon come up with "new proposals for the political transformation of Kazakhstan."
(c)UNIAN 2021