The President stressed that an outstanding army on the Ukrainian side of the border protects the country.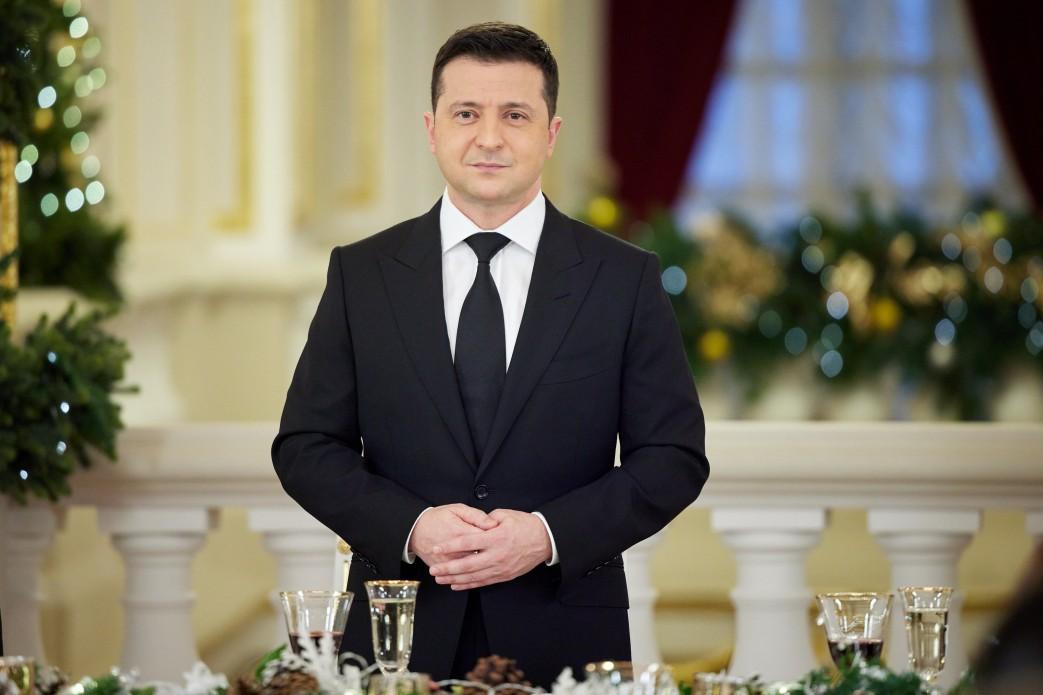 Zelensky assured that Ukrainians are not afraid of any army / photo by the press service of the President's Office
Ukrainian President Volodymyr Zelensky said that any army on the other side of the border does not frighten Ukrainians, because a large army on the Ukrainian side of the border protects them.
As a UNIAN correspondent reports, he said this during the New Year's address to the Ukrainians.
"They scared us inside the country. And scared from the outside. But any army on the other side of the border does not scare us, because the outstanding army on our side of the border protects us," the head of state emphasized.
He stressed that he was glad that the past two years and this year, the army had the largest budget in the history of Ukraine.
"It will always be like this. But for me this is not a victory, but the norm. It was just because it should be so. It's not just about monetary allowance, but about a worthy attitude. Not about material, but about human values. Because it's not worth the price. the life of a state that does not protect those who defend it at the cost of their lives, "Zelensky stressed.
The President added that he is glad that Ukraine is building for the first time for military aircraft together with Antonov, "the fleet – together with Britain, drones and corvettes – together with Turkey, and the missiles are building itself."
As UNIAN previously reported, Ukrainian President Volodymyr Zelenskyy congratulated Ukrainians on the New Year and named his main goals for 2022.
"And, unfortunately, we have not yet ended the war in the east of our state. And this is my main goal. That is why I say" bye. "Because next year will definitely be the best! I am sure of this," Zelensky stressed.
(C)UNIAN 2021