The administration of the American president noted that in a conversation with Putin, Biden will look for a diplomatic way to resolve the situation that has arisen around the Ukrainian border.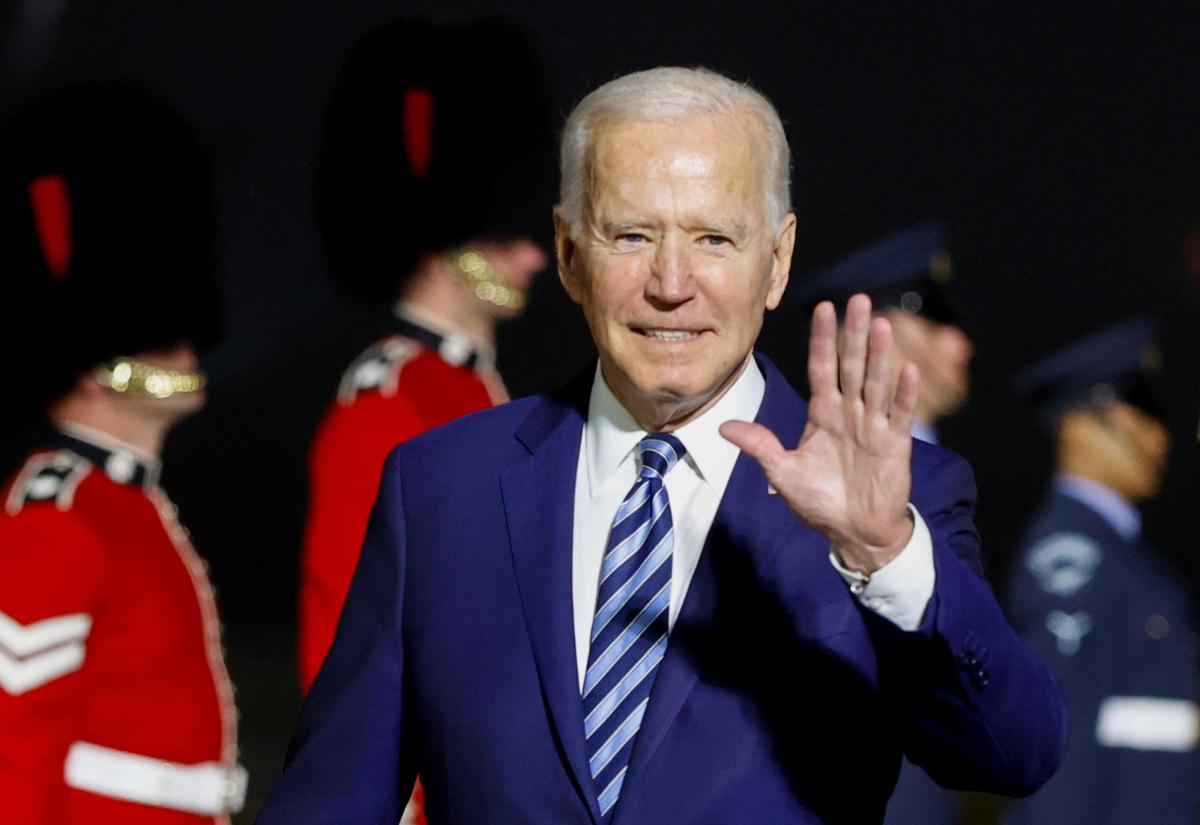 Biden is interested in a diplomatic solution to the situation around the Ukrainian border \ photo REUTERS
US President Joe Biden will have a telephone conversation with his Russian counterpart Vladimir Putin today. According to a US administration official, Biden is seeking to find a diplomatic way to reduce tensions on the Russian-Ukrainian border.
"We are ready for diplomacy and a diplomatic path forward," the source said. "But we are also ready to respond if Russia goes on to further invade Ukraine," reports Voice of America .
It will be specified that the telephone conversation was organized at the request of Putin. The two leaders will have a telephone conversation for the second time in a month: in early December, they discussed the situation on the Russian side of the border with Ukraine, where, according to intelligence estimates based on satellite images, there were about 70,000 Russian troops at the time. US intelligence analysts predict that Putin plans to send up to 175,000 troops to the area.
Former US Ambassador to Russia Michael McFaul told Voice of America: "Biden is doing the right thing by accepting Putin's request for a telephone conversation. If Putin made such a request, then he has something to say. But Biden must also convey his message to him. First, Biden must make it clear that serious negotiations on European security should include a much broader agenda than Putin proposed, including security threats from Russia, such as the annexation of Crimea, recognition of South Ossetia and Abkhazia, and Russian forces. occupying territories in Ukraine, Georgia and Moldova ".
"Secondly, Biden must make it clear to Putin that in any discussion of Ukraine's security and sovereignty, Ukrainians must be present at the negotiating table. Maybe Europe needs the Helsinki 2.0 format. But Europe doesn't need the Yalta 2.0 format," McFaul said.
The United States has repeatedly assured Ukraine of its support and provided it with tens of millions of dollars in security assistance. The White House has also said on several occasions that a Russian invasion would have "serious consequences," including tough economic sanctions and increased support for Ukraine's security.
A spokesman for the National Security Council told VOA that the US is relying on its alliances in the region to reach a diplomatic solution.
"We, as an alliance, adhere to a common position on the consequences that Russia will face if it starts to act against Ukraine," the source said. "But we are also united in our readiness to conduct principled diplomatic interaction with Russia … We will adhere to the principle of talk about our allies and partners without our allies and partners, including Ukraine "".
Administration officials declined to publicly respond to Moscow's demands, including refusing to accept Ukraine into NATO and reducing the alliance's presence in Central and Eastern Europe.
A senior administration official said: "We believe that we can make the most progress at the negotiating table by sitting opposite each other behind closed doors and maintaining ongoing consultations with our allies and partners. So we currently have no plans to publish a document or draft. agreements, as the Russian side did. "
(c)UNIAN 2021