Russian Foreign Minister Sergei Lavrov said that the United States is "pumping" Ukraine with weapons.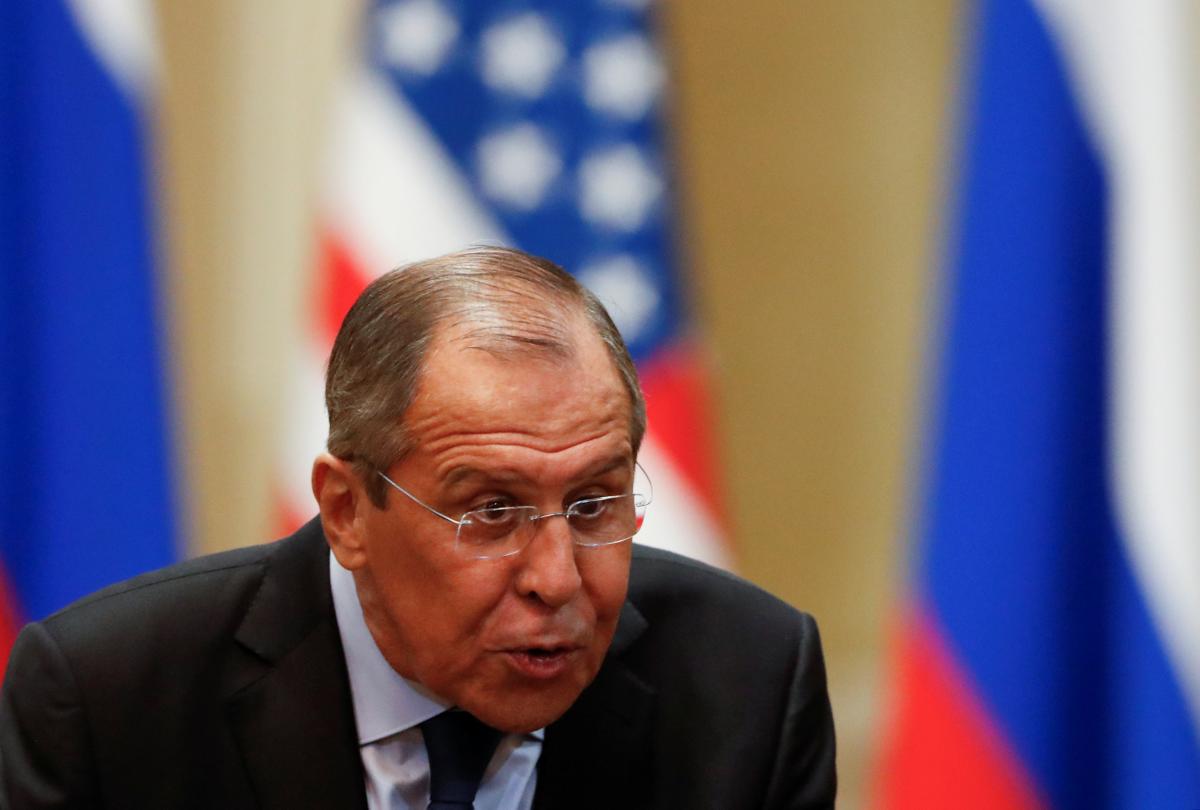 Sergey Lavrov / REUTERS
Russian Foreign Minister Sergei Lavrov accused the United States of trying to provoke a "little war" in Ukraine in order to impose sanctions against the Russian Federation under this pretext.
Lavrov said this today in an interview .
"I do not exclude that there is such a desire – to feed militaristic sentiments (in Ukraine – UNIAN), to make a" little war ", then blame us, introduce new sanctions to suppress our competitive opportunities," he said.
Lavrov said that the United States "is pumping weapons into Ukraine and boasting that since 2014 it has supplied $ 2.5 billion in ammunition and strike systems."
Also, the head of the Russian Foreign Ministry threatened those who would violate the Minsk agreements, in which Russia is interested.
"We are not interested in this, and we will not destroy them … But if someone else destroys them, let him blame himself," Lavrov added.
The Washington Post, citing the statements of its anonymous sources, wrote that Russia has resumed its military build-up on the border with Ukraine. In addition, videos with echelons of military equipment, in particular tanks and missiles, which are being transported to the southern and western regions of Russia, began to appear on social networks. According to the newspaper, the US and Europe drew attention to this after the completion of the Russian-Belarusian military exercises "West-2021".
The Ministry of Defense of Ukraine then denied the information spread by The Washington Post that Russia was building up military forces near the Ukrainian border. The data on the movement of Russian troops published in the media was called by the Ministry of Defense "an element of special information and psychological actions, which are, in fact, planned measures within the framework of the movement of troops after the completion of the exercises."
Later, Politico released fresh satellite photographs , which confirm reports that Russia is again concentrating troops and military equipment on the border with Ukraine.
Subsequently, the head of the Main Intelligence Directorate of the Ministry of Defense of Ukraine, Kirill Budanov, in an interview with the Military Times, said that Russia had concentrated 92 thousand troops near the border with Ukraine and was preparing for an invasion in late January – early February 2022.
Recently, Ukrainian Foreign Minister Dmytro Kuleba announced that Russia has deployed 115,000 troops near Ukraine's borders .
According to the Financial Times, Western intelligence assumes a "high likelihood of destabilization" of Ukraine by Russia this winter.
Moscow denies accusations of preparing an attack on Ukraine and, conversely, points to the intensification of NATO forces near the Russian borders.
At a press conference on November 26, President of Ukraine Volodymyr Zelenskyy expressed the opinion that an escalation on the part of Russia on the border by the militants it supports in Donbas could happen any day.
(C)UNIAN 2021