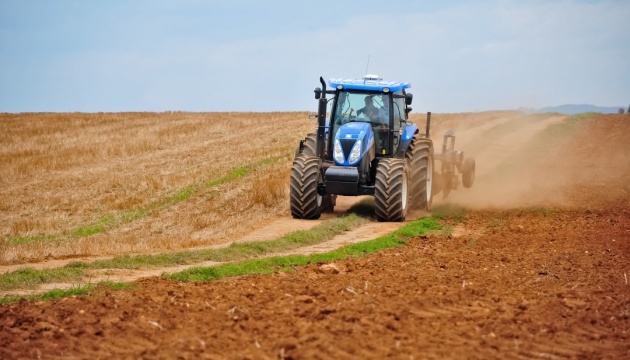 22.12.2021 10:20
Ukraine will complete the 2021 harvest of cereals, legumes, and oilseeds with a record of more than 106 million tonnes.
That's according to Minister of Agrarian Policy and Food of Ukraine Roman Leshchenko, who issued a statement via Facebook, Ukrinform reports.
Leshchenko noted that the harvest saw the absolute high in Ukraine's history. In total, more than 84 million tonnes of cereals and legumes and 22.6 million tonnes of oilseeds were harvested.
"We have even exceeded our target of 100 million tonnes," the minister said.
According to Leschenko, the year turned out to be a record holder not only due to favorable soil and climatic conditions, but also thanks to government aid provided to the country's farmers.
"Thanks to the Affordable Loans 5-7-9% program initiated by the president of Ukraine, farmers received over UAH 30 billion in loans on the most favorable terms. Starting next year, we will launch a Partial Credit Guarantee Fund. It will allow financing small farmers, who cultivate up to 500 hectares, worth UAH 24 billion a year," Leshchenko stressed.
He also reminded that irrigation reform was launched in 2021, and promised that in the coming days the Ministry of Agrarian Policy would deliver the first payments to farmers who have invested in the restoration of the irrigation infrastructure.
"At the very beginning of next year, we plan to have a bill passed at second reading on the unification of water users, which will guarantee sustainable development of the industry, a massive influx of private investment in irrigation. As a result, in the next five years, perhaps even earlier, record harvests will become a common practice for us," the minister assured.
As Ukrinform reported earlier, referring to the Ministry of Agrarian Policy, on December 15, exports of cereals and legumes in the 2021/2022 marketing year (from July 1, 2021) reached 28.70 million tonnes, which is 4.84 million tonnes more year-on-year.
(c)UKRINFORM 2021