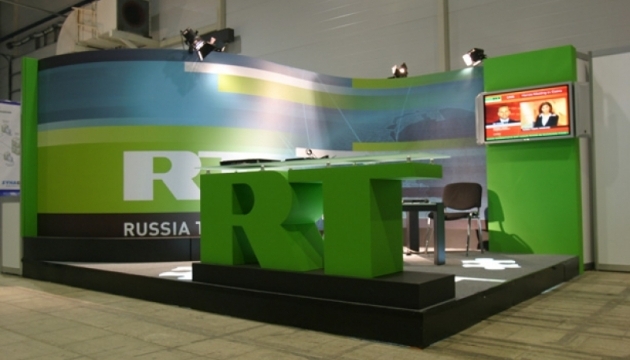 22.12.2021 18:02
RT DE, the German-language channel of Russia's state broadcaster Russia Today, has been taken off air in Europe at the request of the German media watchdog MABB (Medienanstalt Berlin-Brandenburg).
That's according to The Insider, Ukrinform reports.
"Today, December 22, 2021, the German regulatory authority MABB forced the European satellite service Eutelsat to stop broadcasting our new, Moscow-based German-language channel RT DE via its Eutelsat 9B platform," the channel's press service said.
Earlier reports said that YouTube had blocked the new channel RT Deutsch on the day of the launch of television broadcasting in German. At the time of the blockade, the channel was broadcasting live.
On September 28 this year, Google removed two YouTube channels of Russia Today – RT DE and Der Fehlende Part (DFP). This came as the Russian TV channel violated video hosting terms. RT DE had been issued a warning for uploading content that violates Google's COVID-19 policy on medical disinformation.
The company added that RT DE's owners "tried to circumvent this restriction by using another channel." As a result, both channels were blocked due to violations of YouTube's terms of use.
(C)UKRINFORM 2021