Moscow wants "clear, understandable, clearly stated legal guarantees," the Russian president says.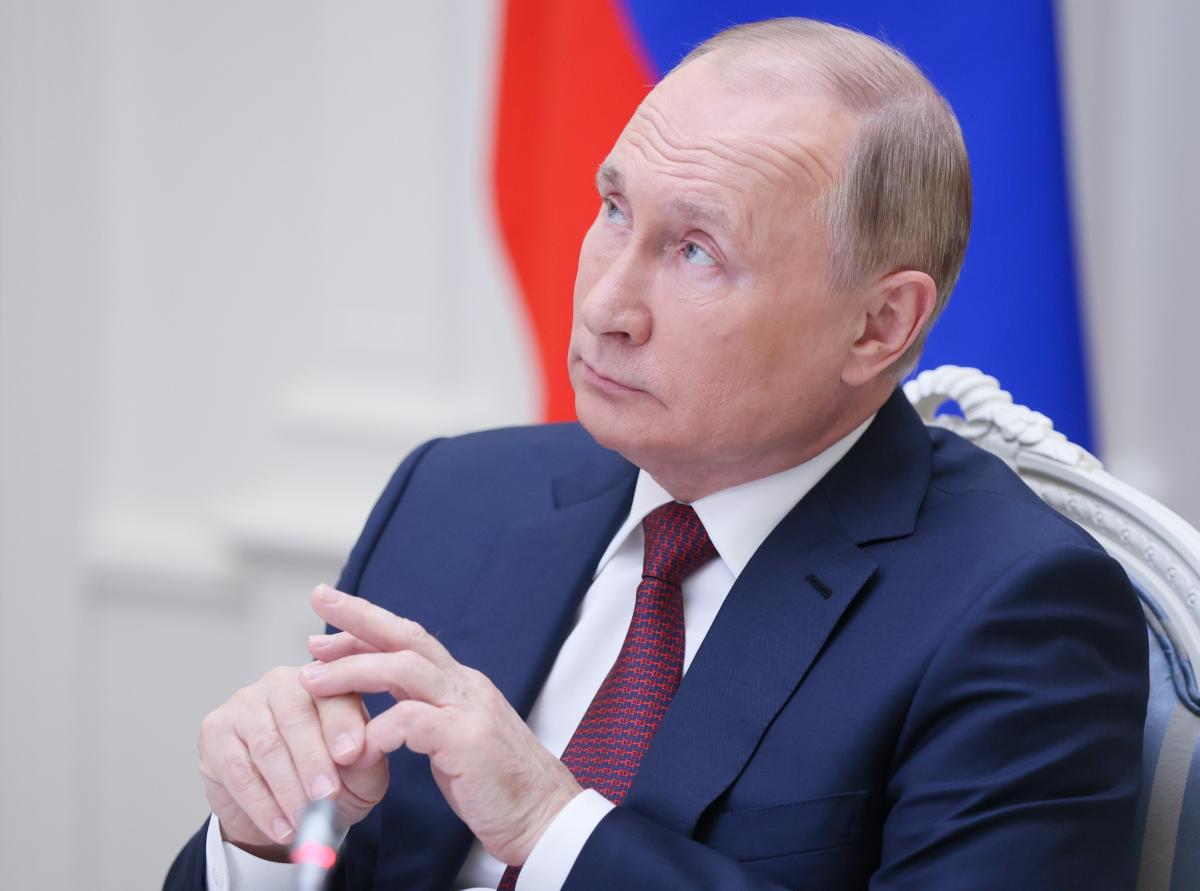 Putin said that Russia does not want bloodshed / photo REUTERS
Russian President Vladimir Putin claims that his country is against bloodshed, but wants to resolve the issue diplomatically with legally approved security guarantees.
Putin said this at the expanded board of the RF Ministry of Defense, RBC informs .
Armed conflicts, bloodshed are not our choice, we do not want such a development of events, – Putin said.
READ ALSOPutin called Ukraine "a state at the doorstep of the Russian Federation," in which "the United States does what it wants."The President of the Russian Federation stressed that Russia seeks to resolve issues in a political-democratic way, but it needs clear, understandable, clearly stated legal guarantees. "
"This is the meaning of our proposals, set out on paper and directed to Brussels and Washington," Putin stressed and expressed the hope that Moscow would receive an answer to them.
Let us remind you that last week Russia held its "red lines" for NATO and the United States. These include demands for the Alliance to deny Ukraine membership, take Moscow's consent to deploy troops in former communist countries in Europe, and avoid deploying military forces or exercises in the near future in countries bordering the Russian Federation.
As UNIAN reported earlier, German Defense Minister Christina Lambrecht said during her visit to Lithuania that the Russian Federation cannot "dictate" to NATO countries what to do in the context of regional security. "We must talk to each other, which means discussing the proposals that Russia has put forward. This is correct and important. However, it cannot be so that Russia dictates to NATO partners how to position themselves," Lambrecht said.
Russia against Ukraine's move to NATO
Vladimir Putin considers Ukraine's membership in NATO a "red line". He stated that he would demand from the Alliance a guarantee that Ukraine would not join the Alliance.
Biden, in talks with Putin on December 7, refused to abide by the "red lines" set by the Kremlin regarding Ukraine's possible membership in the Alliance.
NATO Secretary General Jens Stoltenberg, in turn, confirmed that Russia does not have the right to veto Ukraine's membership in NATO. However, on December 9, he invited Russian representatives to meet at a meeting of the NATO-RF Council against the backdrop of a buildup of Russian troops in Ukraine.
In Ukraine, they are convinced that the non-aligned nature of Ukraine will in no way diminish Putin's "appetite". President Volodymyr Zelenskyy stressed that the North Atlantic future of Ukraine is decided by its people, not Russia.
(C)UNIAN 2021