Russian hockey players came out in this uniform for the match with the Finns.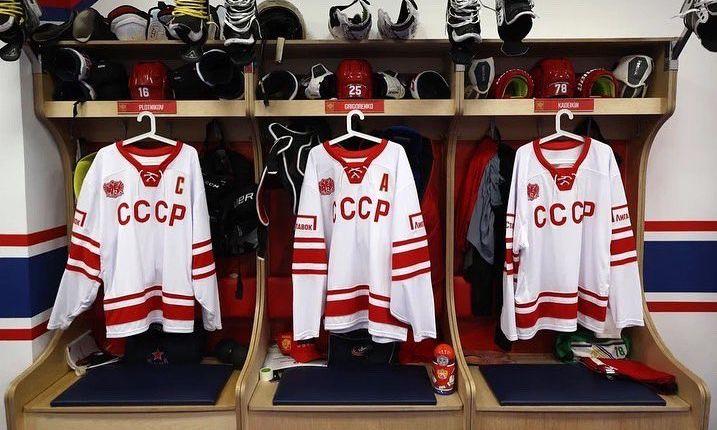 The uniform of the Russian national team / photo twitter.com/russiahockey
The Russian national ice hockey team entered the final match of the Channel One Cup tournament against Finland in a uniform with the inscription "USSR".
The kit in which the USSR national team played in 1964-1968 became the prototype for this uniform.
Former Prime Minister and Foreign Minister of Finland Alexander Stubb on Twitter criticized the Russian team, as well as those who allowed it to play in this form.
"I am surprised and disappointed that Russia was allowed to play in CCCP jerseys in the match against Finland. This acronym and the regime it represents symbolizes authoritarian imperialism, which killed millions of innocent people in the process. I will refrain from other examples that can be gleaned from history." posted by Stubb.
He called this gesture offensive:
"An offensive gesture that has no place in sports or anywhere else. It doesn't really matter that Finland won the match. What matters is that this acronym has brutally annexed the countries of the hockey family."
Channel One Cup: Finland's triumph
The Channel One Cup 2021 is the second of four stages of the Euro Hockey Tour. It was attended by Russia, Finland, Canada, Sweden and the Czech Republic.
In the decisive match, Finland beat Russia 3: 2 in overtime and became the triumphant of the tournament.
The hosts of the ice, the Russians took second place, and the Canadians became the third.
(C)UNIAN 2021