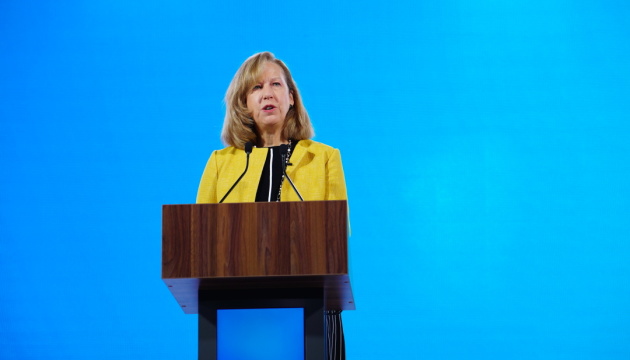 20.12.2021 17:40
The United States will provide more military equipment and weapons to Ukraine if Russia decides to continue its aggression.
"If Russia takes unacceptable action against Ukraine, we will also supply more equipment and weapons to Ukraine. In the end, we will ensure that our NATO Allies bordering Ukraine are fully strengthened," U.S. Chargé d'Affaires in Ukraine Kristina Kvien told Suspilne in an interview.
In particular, Kvien mentioned the supply of additional military equipment and weapons.
"We have been providing security assistance to Ukraine for many years, in particular, defensive weapons. Our last batch of weapons, in fact, arrived just a week or two ago. And we continue to support Ukraine. This year alone, we have provided $450 million in security assistance to Ukraine. And since 2014, we have provided Ukraine with more than two and a half billion dollars in security assistance. Therefore, we will continue to assess [the situation] and, as I said, as we have already said, if Russia takes unacceptable action against Ukraine, we will provide additional equipment," the diplomat stressed.
As reported, Russia has amassed about 100,000 troops on its border with Ukraine in recent weeks. These maneuvers raise great concerns in Western countries amid fears of Moscow's attack. NATO warned Russia that such a move would have far-reaching "strategic and economic" consequences. Moscow rejects intention to invade Ukraine and explains the build-up as a measure to prevent Ukraine from joining NATO.
On December 5, Defense Minister of Ukraine Oleksiy Reznikov said that the total number of Russian troops near Ukraine's border could rise to 175,000.
According to Deputy Defense Minister Hanna Maliar, the situation around Ukraine's borders remains difficult as Russia continues to redeploy troops to maintain tensions in the region.
(c)UKRINFORM 2021