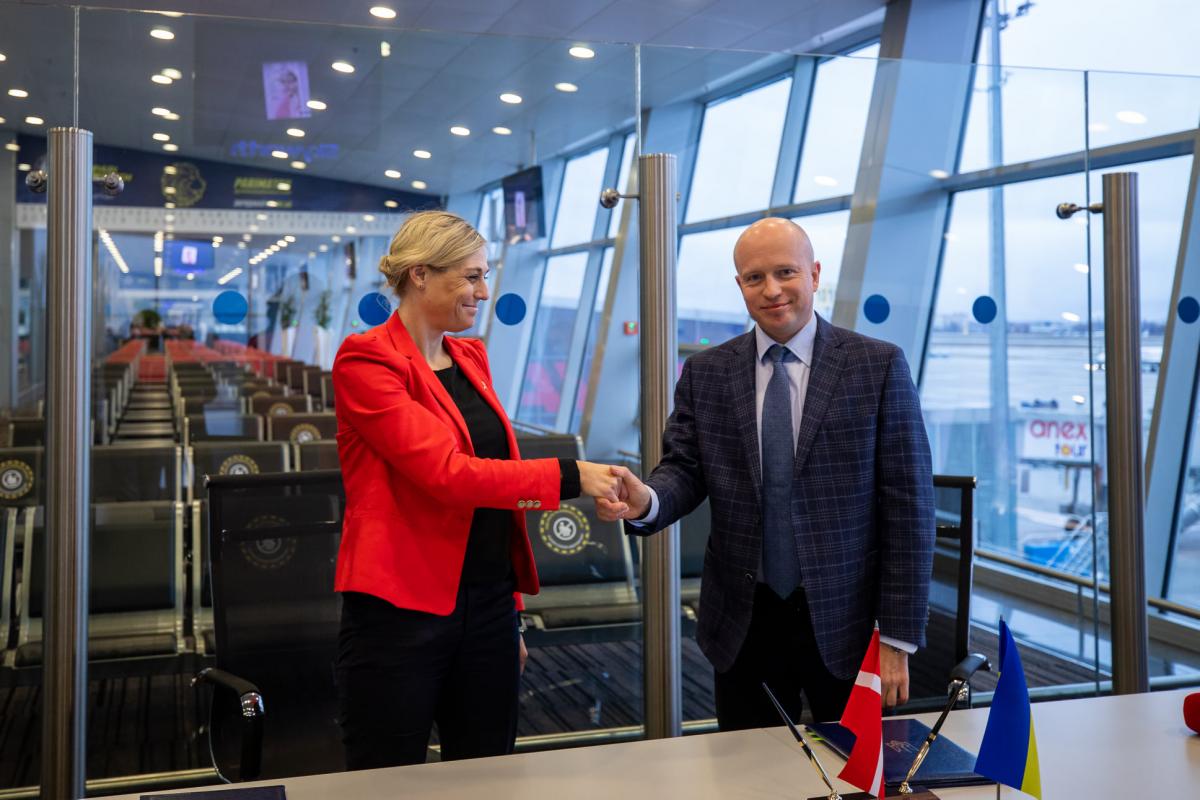 Ukraine will start building multipurpose vessels with the support of Denmark / photo facebook.com/MinInfra.UA
Ukraine and Denmark have agreed to implement a project for the construction of multipurpose vessels at Ukrainian production facilities.
On December 18, the Ministry of Infrastructure of Ukraine and the Ministry of Defense of the Kingdom of Denmark signed a Memorandum on cooperation and development of the maritime potential of Ukraine.
The MIU announced this on its Facebook page .
Production will be completely localized on the territory of our country, and more than 50% of the volume of orders will be fulfilled by Ukrainian enterprises.
"Ukraine has great potential for the development of shipbuilding – this is access to the largest navigable rivers in Eastern Europe, and the formed port infrastructure, and most importantly, the existing shipbuilding capacities. Future Ukrainian-Danish ships will be built at a plant in Ukraine using advanced experience in the design of our Danish partners, as well as modern equipment. I look forward to the development of our cooperation with the Kingdom of Denmark, especially in promising and high-tech projects, "said Deputy Minister of Infrastructure of Ukraine Yuriy Vaskov.
The project will be implemented with the support of the Danish government and the Danish Export Credit Agency (EKF). The vessels will be designed by Danish companies in accordance with the customer's requirements.
Completion of the first MPV80 is expected by 2024. It will be able to perform dozens of functions, including search and rescue operations. The vessel will be equipped with advanced specialized equipment from Danish manufacturers.
facebook.com/MinInfra.UA
Recall that on behalf of the President of Ukraine, the Ministry of Infrastructure has launched a program for the restoration of Ukrainian shipbuilding and mechanical engineering. It is expected that measures to stimulate the development of shipbuilding in Ukraine will increase the number of jobs in the industry by 50 thousand.
(C)UNIAN 2021