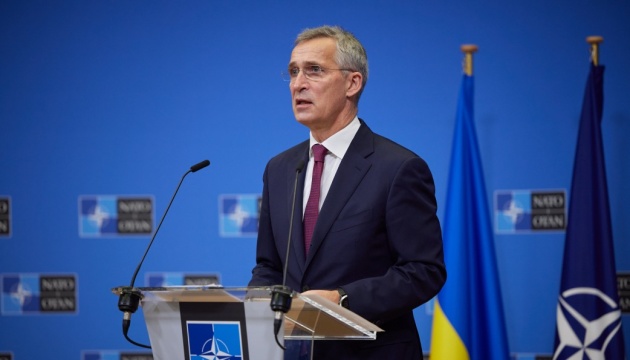 18.12.2021 13:47
NATO Secretary General Jens Stoltenberg rejects Russia's right to demand that NATO should deny membership to Ukraine.
Stoltenberg confirmed on Friday that NATO had read Russia's demands. He stated that NATO would not adopt any resolutions banning Ukraine's accession, and noted that the issue depended only on Ukraine and the Allies, the Associated Press reports.
"Any dialogue with Moscow would also need to address NATO's concerns about Russia's actions, be based on core principles and documents of European security, and take place in consultation with NATO's European partners, such as Ukraine," Stoltenberg said at a briefing. He added that the 30 NATO countries "have made clear that should Russia take concrete steps to reduce tensions, we are prepared to work on strengthening confidence building measures."
As reported, the Ministry of Foreign Affairs of the Russian Federation set out eight demands submitted to the United States. In particular, Russia demands to ban Ukraine from joining NATO, to withdraw long-range missile systems, to withdraw all troops and stop supplying weapons to countries that joined the Alliance after 1997, namely Poland, the Baltic states and the Balkans.
In addition, Russia demands to stop arms supplies to Ukraine and withdraw the contingent of military advisers and instructors, as well as not to participate in exercises in Ukrainian territory.
(C)UKRINFORM 2021