Sergei Tikhanovsky was sentenced on December 14 to 18 years in a strict regime colony.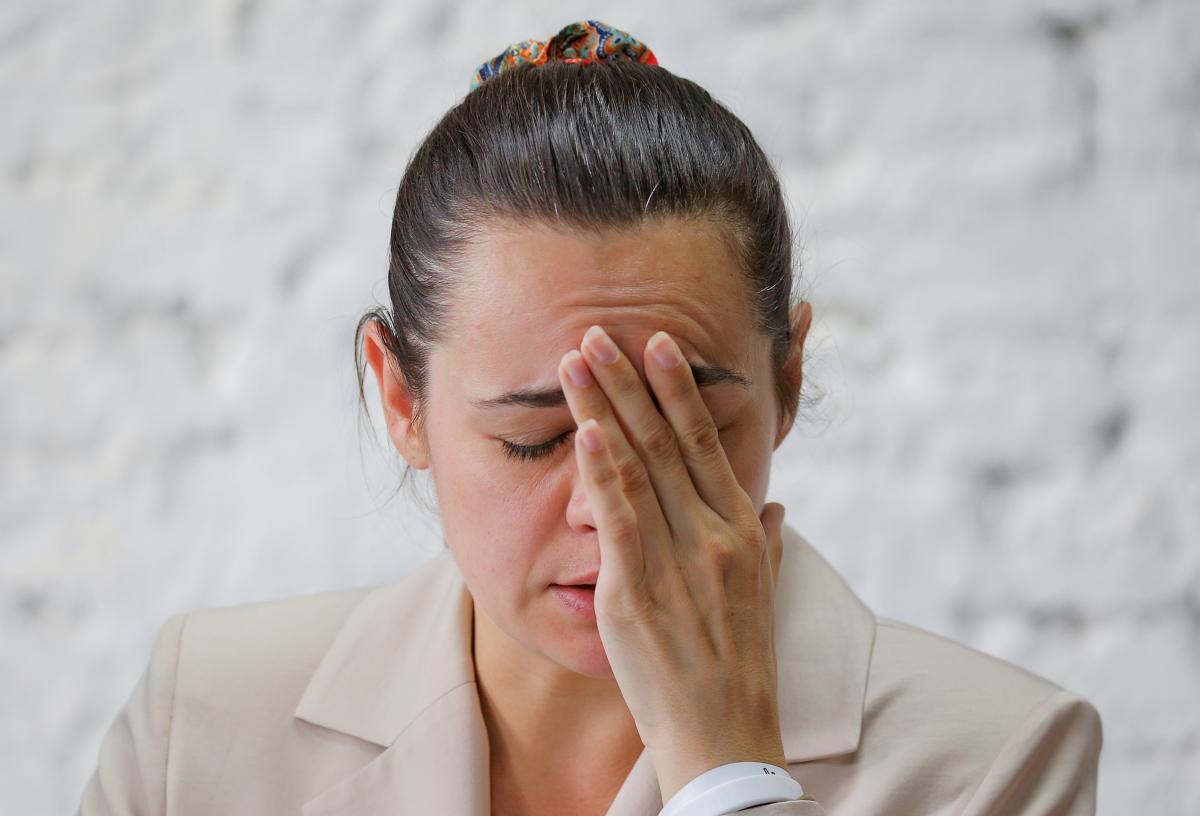 Svetlana Tikhanovskaya is now the head of the opposition movement in Belarus. She is located in Lithuania / photo REUTERS
The leader of the opposition movement in Belarus Svetlana Tikhanovskaya expressed her readiness to continue the fight against the Lukashenka regime, despite the "verdict" passed by the Gomel court to her husband .
This is stated in the video of Tikhanovskaya's answer on Telegram .
The politician explained that she was recording the reaction before the court made a decision: "I can imagine what the figure will be, and it will be very difficult to accept it psychologically."
She stressed that any term for reasons of political struggle "is not normal, it is illegal and it is not something that can be tolerated."
"Therefore, commenting on this so-called" verdict ", I will ask myself only one question: what will I do with this news? I will continue to defend the person I love and who has become a leader for millions of Belarusians. I will try to do something very difficult, perhaps impossible, in order to bring closer the moment when we will see him in the new Belarus, "Tikhanovskaya stressed.https://www.unian.net/player/7tzOpsW2Svetlana Tikhanovskaya's reaction to the "sentence" to her husband
She added that she will continue to "send postcards, drawings of children, so that when we meet, make a memorable album out of it."
"And everything I do, I do for the sake of this moment. Every person has such a personal moment. It remains to decide what everyone is ready to do in order to quickly realize our dream," Tikhanovskaya summed up.
What preceded
On December 14, a "court" in Gomel gave Sergei Tikhanovsky 18 years in a strict regime colony for allegedly organizing mass riots, inciting social hatred and obstructing the work of the Central Election Commission.
Five more accused of involvement in the events in Belarus in the summer of 2020 received "sentences".
Belarusian blogger and activist Sergei Tikhanovsky announced in May his intention to run for president of the country, but the CEC of Belarus refused to register him. Then his wife Svetlana applied for participation in the elections.
On May 29 he was detained. On June 4, security officials during searches found 900 thousand US dollars at Tikhanovsky's dacha. His wife Svetlana said that she had never seen this money.
Protests in Belarus and Lukashenko's relationship with Putin
In August 2020, mass protests broke out in Belarus over the rigged presidential elections, as a result of which the country's CEC once again declared Alexander Lukashenko the President of the Republic.
Dozens of opposition politicians and thousands of citizens who disagreed with the regime's actions were forced to leave the country due to political pressure and persecution by law enforcement agencies controlled by Lukashenka.
Due to the violence towards his opponents, the actions of Alexander Lukashenko were condemned in the EU and the USA, as well as in Ukraine. Sanctions were imposed against those involved in the arrests and killings of protesters. Lukashenko himself is not recognized by the EU or Ukraine as president.
Then Lukashenko's main partner turned out to be his longtime ally, Russian leader Vladimir Putin. Unlike the West, the Kremlin avoided criticizing the actions of the self-proclaimed president.
Belarus has moved closer to Russia after the deterioration of Lukashenko's relations with the EU and Ukraine.
(c)UNIAN 2021