According to Putin, "these assets of the USSR belong to Russia."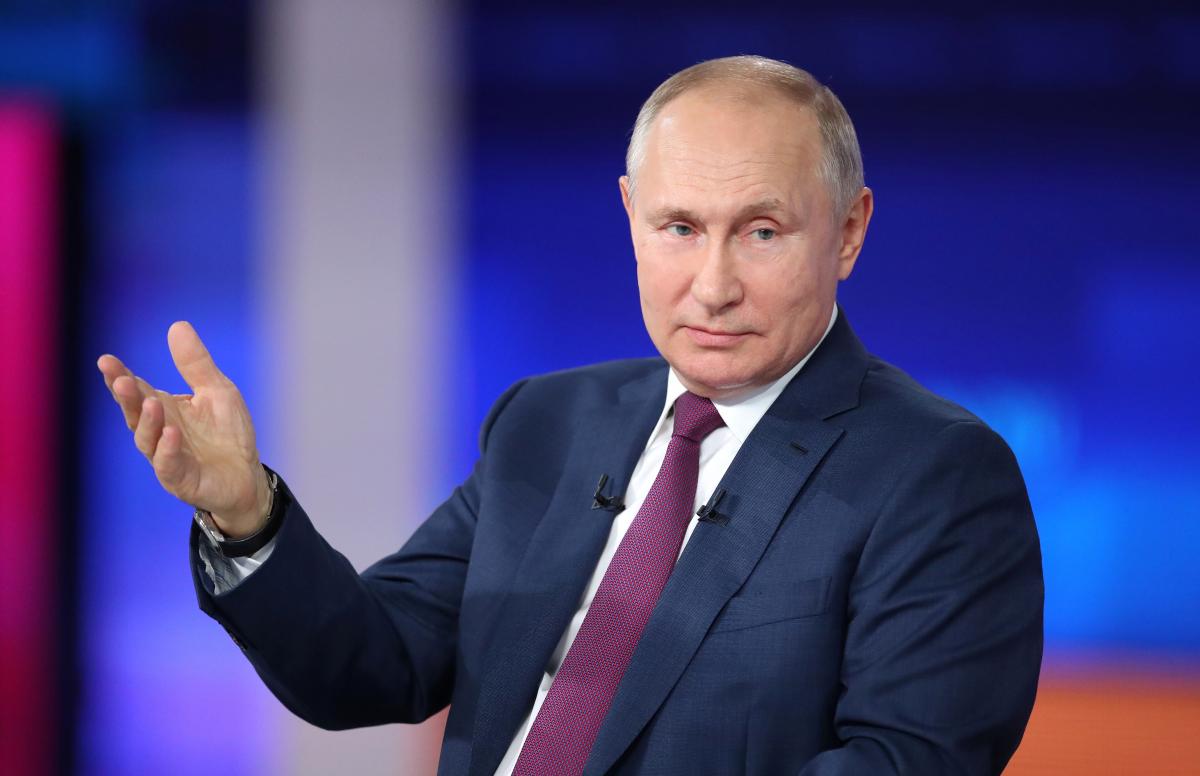 Putin said that Ukraine allegedly did not return the foreign assets of the former USSR to the Russian Federation / REUTERS
Russian President Vladimir Putin said that Ukraine allegedly did not return the foreign assets of the former Soviet Union to the Russian Federati.
He spoke about this in the propaganda film "Russia. Recent History", which aired on the pro-government TV channel "Russia 1", reports "Interfax-Russia".
"In 1993, we took upon ourselves the obligation to pay off all the debts of the former Soviet Union, for all the former Soviet republics, in the expectation that these republics will transfer the foreign assets of the former Soviet Union to us. We repaid our debts for everyone, but not all of them have fulfilled this. an obligation to transfer foreign assets to us. For example, Ukraine has not yet done this, "the Russian president said.
According to him, Russia has fully repaid its debts to the London and Paris clubs of creditors ahead of schedule.
"It was profitable for us to pay off debts ahead of schedule, because we saved on interest. If we paid off in accordance with the repayment plan, we would have to pay $ 14 billion as interest, otherwise we just saved them," the President of the Russian Federation emphasized.
Recall that US Deputy Secretary of State Victoria Nuland, discussing the alarming movement of Russian troops towards the Ukrainian border, confirmed Washington's fears about Vladimir Putin's probable intentions to restore the Soviet Union.
Earlier, the head of the Pentagon Lloyd Austin expressed concern about the "attack on Ukraine by the Soviet Union" : "Everything we do will be done jointly with the international community. At best, we will not see the invasion of the Soviet Union into Ukraine."
Putin's approval of the Soviet Union is no secret to the international community. During his presidency, the Russian Federation began to rapidly cultivate the legacy of the USSR and individual "red" figures.
European governments are worried about the Kremlin's attempts to rewrite world history, keeping silent about the crimes of the Soviet occupation . Thus, French President Emmanuel Macron in February 2020 accused the head of the Kremlin of trying to rewrite the history of World War II.
In a propaganda article published in July 2021, Putin called Russians and Ukrainians "one people", allegedly referring to a common history, language and faith.
In Europe, both Nazi Germany and the Bolshevik USSR are considered aggressors – according to the Molotov-Ribbentrop Pact. In Moscow, they say that the pact allowed the USSR to delay the start of the Nazi invasion and prepare the army for war.
Bild, in a March 2018 article, noted that Vladimir Putin had revived the Stalinist cult in Russia. Russian historiographers do not seem to notice the victims of the bloody dictator, but only praise his "heroic deeds".
In Russia, the murder of the Cossacks, the persecution and resettlement of national minorities, the Holodomor in Ukraine initiated by Soviet Moscow, the executions, torture and imprisonment of representatives of the clergy and creative intelligentsia in the Gulag are hushed up.
(c)UNIAN 2021