The head of state said that the issue of Ukraine's membership will be decided by 30 member countries of the Alliance.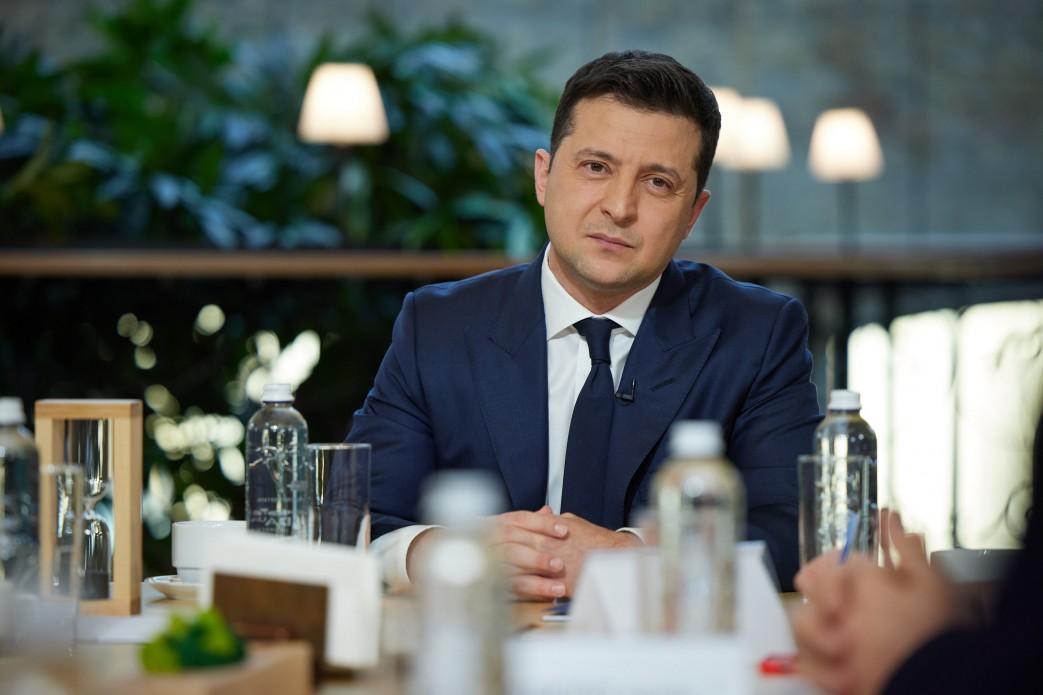 Zelensky commented on the position of the Russian Federation on Ukraine's accession to NATO / photo OP
President of Ukraine Volodymyr Zelenskyy notes that the movement towards membership in the North Atlantic Treaty Organization (NATO) is the choice of the Ukrainian people, and it is not for Russia to decide whether Ukraine will be a member of the Alliance.
He stated this in an interview on 1 + 1 TV channel.
In particular, the president was asked whether Ukraine would change the goal of joining NATO and whether this goal would be the price of a compromise between the United States and the Russian Federation.
"We definitely did not discuss this. Could this be a price? It seems to me that President Biden said this not only to me, but publicly, that NATO and membership in the Alliance are not the choice of the United States of America, and the choice is not of Russia … This is the choice of the Ukrainian society! The choice of the citizens of Ukraine, "Zelensky stressed.
"Unfortunately, he (Biden) did not add that it is not the citizens of Ukraine who decide, but those countries (30 NATO member states – UNIAN)," Zelensky said.
The President of Ukraine agreed that the issue of Ukraine's approaching NATO membership irritates Russian President Vladimir Putin. "I think that in this situation it is important what the people of Ukraine think," Zelensky stressed.
He is convinced that NATO is the most durable Alliance for Ukraine today.
"I believe that he is stronger for us even than any military bloc and the like," Zelensky said.
As UNIAN reported earlier, on December 1, Russian President Vladimir Putin announced that he wants to receive guarantees from the West that Ukraine will not join NATO.
NATO Secretary General Jens Stoltenberg stressed that Russia has no veto right Ukraine's membership in the Alliance.
(C)UNIAN 2021