The President of the Russian Federation said that he considers the issue of NATO expansion in the east to be one of the security problems in the strategic perspective.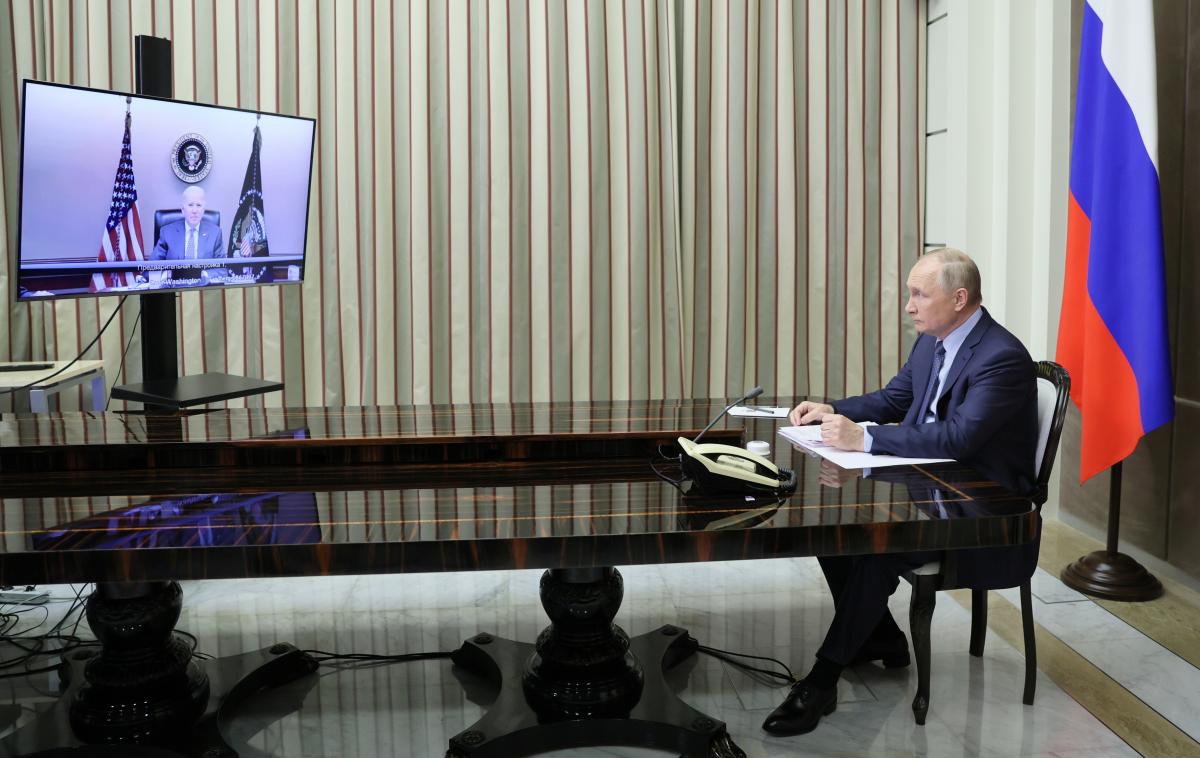 Putin said that he agreed with Biden on the creation of a special structure for Ukraine's entry into NATO / photo REUTERS
Russian Presidents Vladimir Putin and the United States by Joe Biden agreed to create a special structure for Ukraine's entry into NATO.
Putin said this at a press conference on December 8 after talking with Greek Prime Minister Kyriakos Mitsotakis.
According to him, Biden himself proposed to create a special structure to discuss the security and membership of Ukraine in NATO. Putin agreed to this.
The President of the Russian Federation noted that the issue of Ukraine's accession to NATO arouses heightened and legitimate interest "on the part of the Russian, European and international community.
"We, of course, will do it as publicly as possible," Putin said.
He called NATO's eastward expansion at the expense of Ukraine "one of the key issues in ensuring Russia's security in the medium and strategic perspective."
"Of course, each country has the right to choose the most acceptable way of ensuring security. But this should be done in such a way as not to violate the interests of other parties and not undermine the security of other countries, in this case, Russia," the Russian president said.
Recall that on December 7, negotiations were held between the leaders of the United States and the Russian Federation Joe Biden and Vladimir Putin using a closed video link. Biden warned the President of the Russian Federation about decisive economic and other measures in the event of increased military activity on the border with Ukraine.
Jake Sullivan, adviser to the US president on national security, said Biden refused to make concessions to Putin on the issue of Ukraine's joining NATO.
Sullivan was unable to say if Putin had finally decided to attack Ukraine. At the same time, the national security adviser suggested that Putin could abandon plans to invade Ukraine in exchange for launching Nord Stream 2.
Also, the United States intends to provide Ukraine with additional military assistance.
(C)UNIAN 2021