Ukrainians resuscitated a resident of Minsk for a long time and saved him.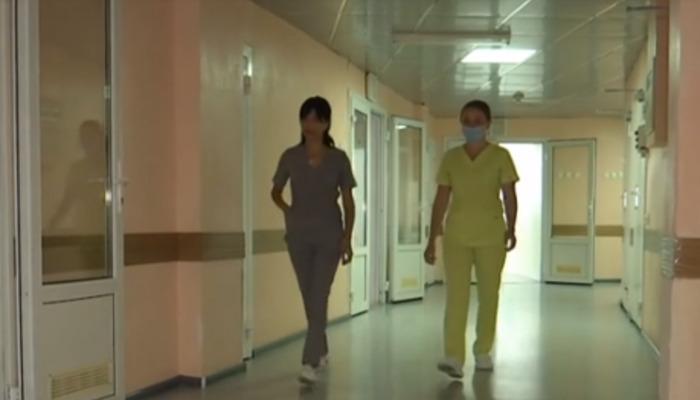 Ukrainian nurses in Egypt revived a Belarusian / screenshot
In the Egyptian resort town of Sharm el-Sheikh, a resident of Minsk Sergey went to dive in a mask near the hotel and did not return himself – his lifeless body was dragged onto the pontoon.
The Belarusian was saved by Ukrainian nurses Antonina Zadorozhnaya and Natalya Rozanova, who work in the intensive care unit of the National Cancer Institute, the TSN report says.
When the man was pulled out of the water, the nurses were sunbathing on the beach, but they were not taken aback and began to help him. The women resuscitated the man for a long time to no avail, and the local rescuer said that it was necessary to stop helping. After that, Rozanova emphasized that according to the protocol, resuscitation should last 40 minutes, and already on the 20th the man was brought back to life.
Zadorozhnaya said that the man was dragged onto the pontoon, already completely gray, blue with open pupils.https://www.unian.net/player/styUmxGtOn vacation in Egypt, Ukrainian nurses rescued a Belarusian
"Natalya did artificial respiration, Antonina turned and tapped the water, and to pump the heart, man needed strength – the nurses showed the strong diver what to do and corrected his movements," the journalists found out.
Rozanova added that the resuscitation lasted a long time, but there was no effect.
"We worked for a long time … but there is no effect and no … My head was constantly spinning: well, how is it, how is it, well, it cannot be like that. This is a healthy person who went for a swim and, consider, did not return ", – she said.
After that, Rozanova insisted that resuscitation should be continued, since according to the protocol it should last 40 minutes.
At the 20th minute of cardiopulmonary resuscitation, water began to drain from his lungs, his heart started to start, Sergei literally returned from the afterlife.
"… Until the end of my days, I will be grateful to them … Natasha did not give up, now she is like a godmother to me," the Belarusian shared.
Earlier it became known that in one of the hotels in the Egyptian city of Hurghada, tourists were poisoned en masse . Later it became known that among the victims there are citizens of Ukraine. According to the Ministry of Foreign Affairs of Ukraine, 11 of our fellow countrymen were poisoned.
(c)UNIAN 2021