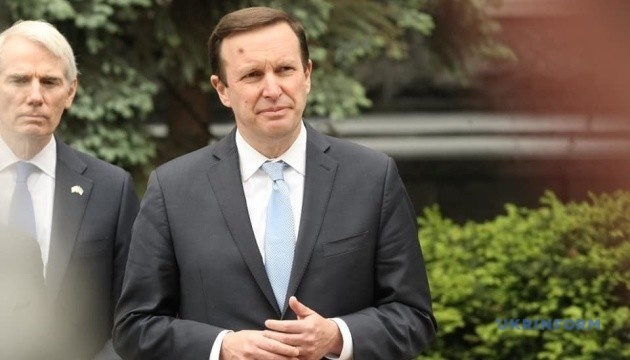 06.12.2021 09:47
If Russia decides to continue its aggression against Ukraine, it will be a historic mistake for Moscow, according to Senator Chris Murphy, Chairman of the U.S. Senate Foreign Relations Subcommittee on Near East, South Asia, Central Asia, and Counterterrorism.
According to the senator's website, he said this in an interview with CNN.
Speaking about a build-up of Russian troops along Ukraine's border, Murphy backed President Joe Biden's plans to raise the issue with Russian President Vladimir Putin during their virtual meeting scheduled for December 7.
"I do think that there's no substitute for person-to-person diplomacy, and so I hope that this virtual meeting between President Biden and President Putin can bear fruit. But let me say this – if Russia does decide to move further, it would be a mistake of historic proportions for Moscow. Ukraine can become the next Afghanistan for Russia if it chooses to move further," the senator added.
According to Murphy, it is Congress that determines the level of diplomatic, political and military partnership with Ukraine.
He recalled that the Senate is currently considering an amendment that "would dramatically increase the amount of lethal aid" to Ukraine. "I support it," he said, accusing Republicans of blocking the amendment from being considered.
"In addition, Republicans are blocking our ambassadors from being confirmed, in particular in the EU where a lot of this work will be done to try to bring our allies together," Murphy said.
(c)UAWIRE 2021