Observers in the captured part of eastern Ukraine recorded enemy tanks, artillery and armored vehicles.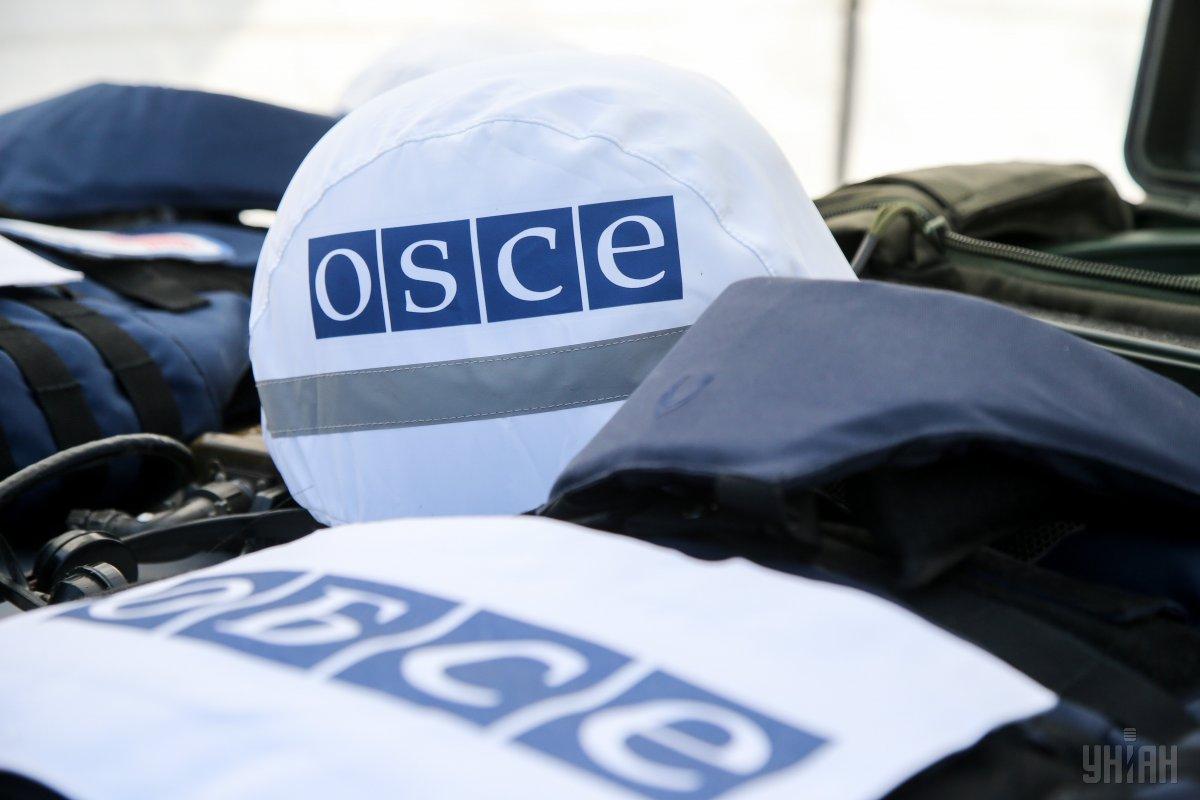 The enemy has deployed dozens of pieces of military equipment in the Donbas in violation of peace agreements, shared in the OSCE / illustrative photo from UNIAN
Observers of the OSCE Special Monitoring Mission recorded in the temporarily occupied territories of Luhansk and Donetsk regions 81 units of military equipment of the Russian armed formations, which were deployed in violation of the Minsk agreements.
This was reported by the press center of the JFO headquarters.
Thus, in the zone of operations of the so-called "2nd Army Corps" of the RF VF, in the Mirny area, outside certain storage locations, the following were found: tanks of an undefined type – 15 units; artillery of undefined type – 28 units; armored combat vehicles – 37 units.
In the zone of operations of the so-called "1st Army Corps" of the RF VF, an 82 mm 2B14 "Podnos" mortar was found in violation of the withdrawal lines near the settlement of Naberezhnoe.
It is noted that the work of the OSCE SMM in the temporarily occupied territories was accompanied by obstacles from the armed formations of the Russian Federation.
In particular, at a checkpoint near Donetsk, representatives of the Russian armed forces, referring to "security considerations", banned the passage of the OSCE SMM patrols, who intended to find out the presence of civilian casualties.
"The recorded violations by the RF VF indicate that they are conducting active combat training measures to create prerequisites for further escalation of tension on the line of contact," the JFO headquarters said.
Recall that in the spring of 2014, Russia decided on aggressive actions against Ukraine – it seized Crimea and began to undermine the situation in part of the east of our country.
The Russian authorities supported the militants who seized part of Donbass and created the so-called "DPR" ("1st Army Corps") and "LPR" ("2nd Army Corps"). Russian troops also broke into Donbass.
The Minsk agreements were signed to resolve the conflict. In particular, "Minsk" provided that the sides would withdraw heavy weapons from the demarcation line.
At the end of October this year, the American edition of The Washington Post published an article in which it was said that the Russian Federation had increased the number of its troops near the border of Ukraine.
Later, the head of the Main Intelligence Directorate of the Ministry of Defense of Ukraine, Kirill Budanov, said that the Russian side had pulled more than 90 thousand troops to our border and was preparing for an invasion in early 2022 .
(C)UNIAN 2021