The first telephone conversation of the President of Ukraine with the Prime Minister of Hungary Viktor Orban took place.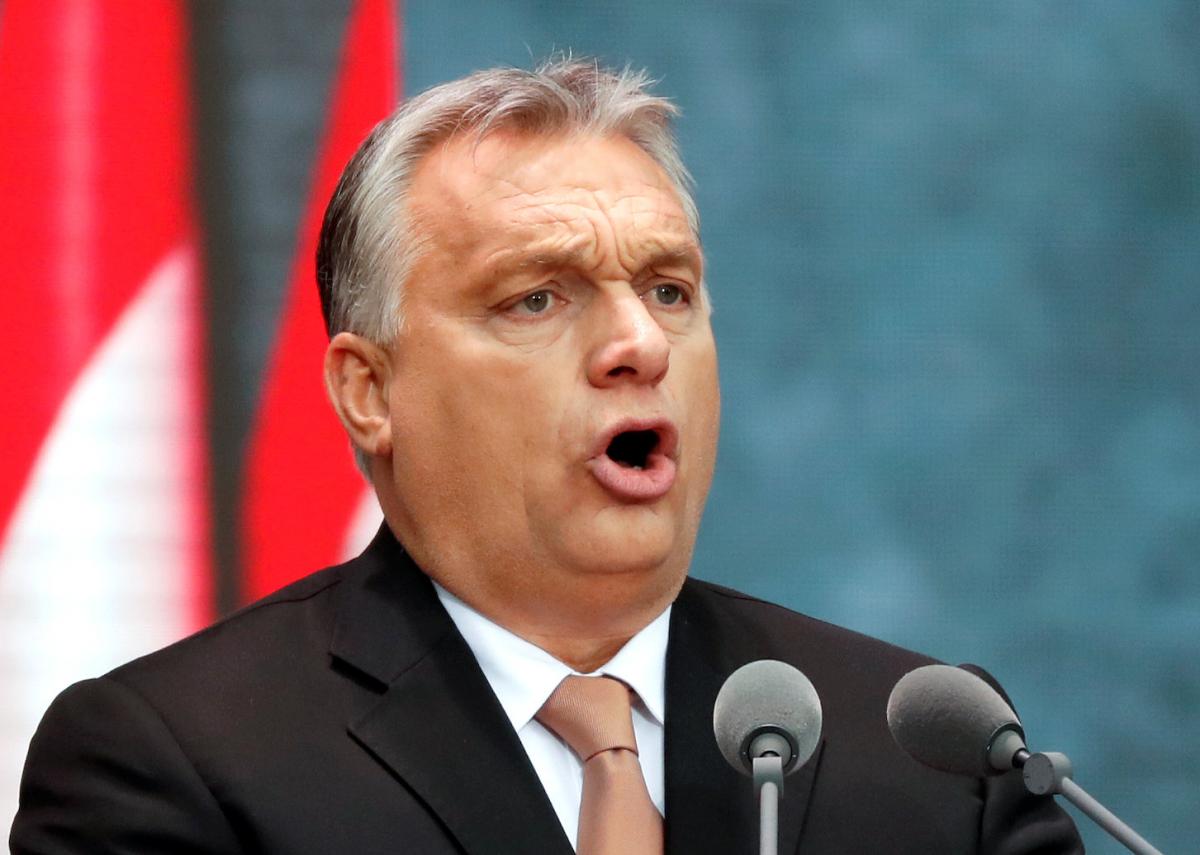 Zelensky also noted the symbolism of today's date for Ukraine and Ukrainian-Hungarian relations / REUTERS
President of Ukraine Volodymyr Zelenskyy held a telephone conversation with Prime Minister of Hungary Viktor Orban on the occasion of the 30th anniversary of the establishment of diplomatic relations between the two countries.
According to the press service of the President's Office, Zelensky noted Ukraine's disposition to develop good-neighborly relations with Hungary based on mutual respect and constructive dialogue.
"When Ukrainians and Hungarians are together, everyone wins," he added.
Zelensky thanked Orban for Hungary's support for the sovereignty and territorial integrity of Ukraine, noting, in particular, the participation of the Hungarian President in the inaugural summit of the Crimean Platform.
The interlocutors discussed further steps to develop bilateral cooperation and agreed to intensify efforts to achieve progress on all issues that are now on the agenda.
The head of state invited Orban to visit Ukraine.
Zelensky also noted the symbolism of today's date for Ukraine and Ukrainian-Hungarian relations.
"Today marks 30 years since the day when Hungary was the third to recognize the independence of Ukraine and became the first state with which we established diplomatic relations. We will always remember this manifestation of solidarity and support for Ukraine," the President said.
Relations between Hungary and Ukraine
Relations between Ukraine and Hungary deteriorated after the adoption of a new law on education in the fall of 2017 by the Verkhovna Rada.
Hungary is blocking the meetings of the Ukraine-NATO Commission, claiming that the rights of Hungarians living in Ukraine have been violated because of the provision of the law, which determines that the language of the educational process in educational institutions is the state language.
In Kiev, on February 24, 2021, the founding meeting of the Ukrainian-Hungarian interdepartmental working group on education was held. The participants in the meeting reached an understanding regarding common intentions to provide high-quality conditions for receiving school education by Ukrainians of Hungarian origin in Transcarpathia.
On February 25, Foreign Minister Dmytro Kuleba announced that Hungary is ready to discuss with Ukraine the implementation of the provisions of the educational law, taking into account the interests of the Hungarian minority.
(c)UNIAN 2021