The unrecognized Belarusian leader may go to the annexed peninsula in the near future.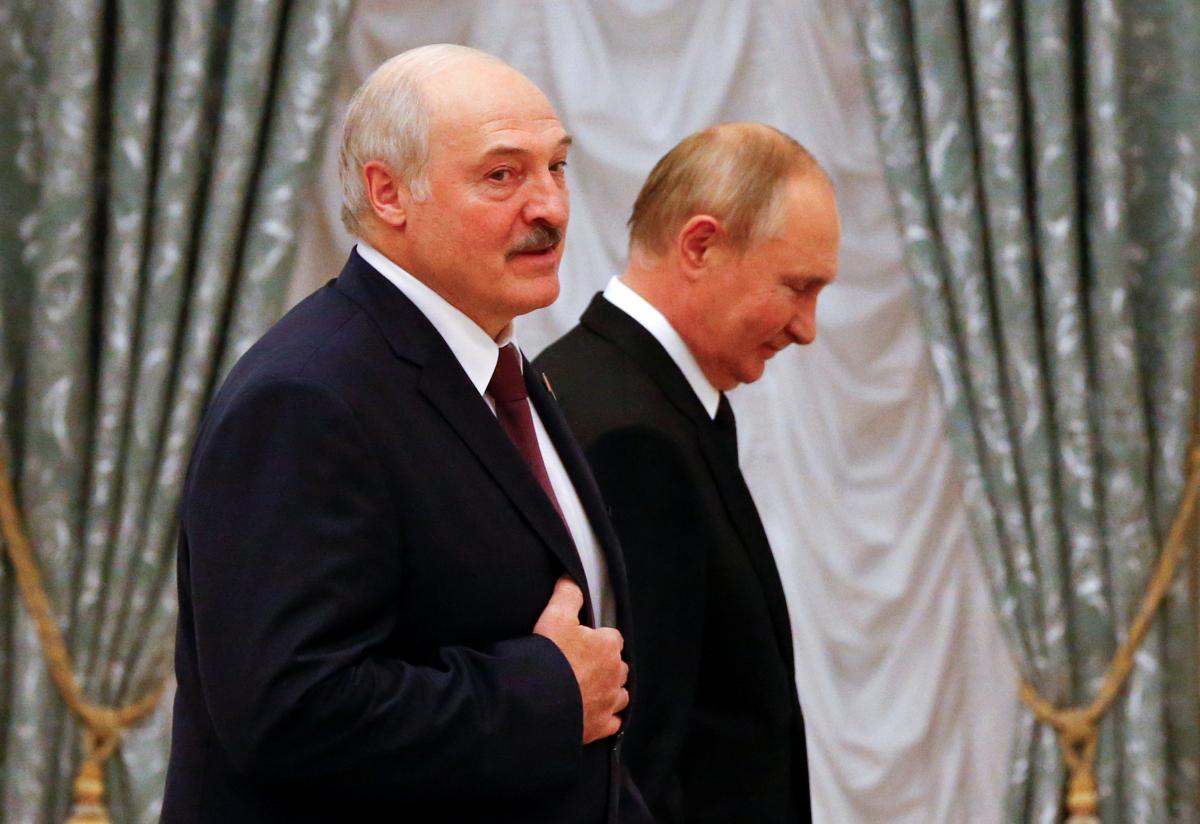 The unrecognized president of Belarus may go to Crimea in the near future \ photo REUTERS
A tentative plan for the visit of Alexander Lukashenko to the Crimean peninsula together with Russian President Vladimir Putin has become known .
The Russian Telegram-channel " GlavMedia " writes about this with reference to a source in the apparatus of the government of Belarus.
The following events are planned:
meeting in Moscow or Sochi, from there – by plane to Belbek or Simferopol airport;
visiting Sevastopol, Yalta, Simferopol;
visiting sanatoriums belonging to the Republic of Belarus, a number of cultural and historical sites;
boat trips, a visit to the Crimean bridge, flying around the peninsula and inspection of new infrastructure facilities are possible.
The final list of events, as well as the date of the visit, will have to be coordinated by Lukashenka's security service, the Russian and Belarusian Foreign Ministries, and protocol services.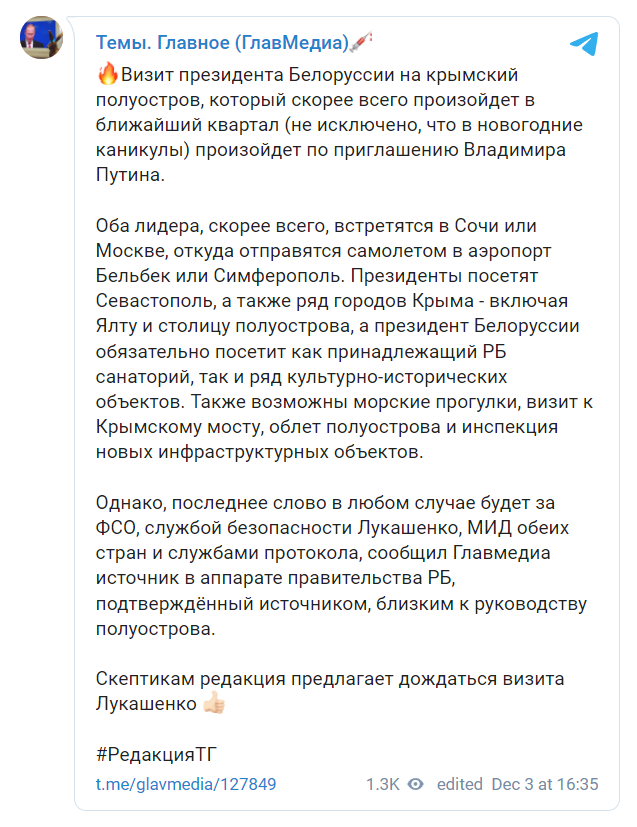 Earlier, UNIAN reported that at the end of November, Alexander Lukashenko called the Crimea occupied by Russia "Russian" in an interview with the Kremlin propagandist Dmitry Kiselev. He also admitted that he would pay a visit to the temporarily occupied peninsula.
"Crimea, de facto (as I said then) is Russian Crimea. Then I don't seem to remember whether there was a referendum. After the referendum and de jure, Crimea became Russian. Whose protectorate is it, the leadership and whoever Crimea is … This is my Crimea too, "Lukashenko said.
The politician added that during a boat trip, Putin suggested that he "somehow give up" to the peninsula.
In response, Ukrainian Foreign Minister Dmitry Kuleba promised that our country would "act in full," and stressed that Lukashenka's visit to Crimea would inflict an irreparable blow on Ukrainian-Belarusian relations.https://www.unian.net/player/VC6K5l8aLukashenko recognized Crimea as Russian
(c)UNIAN 2021