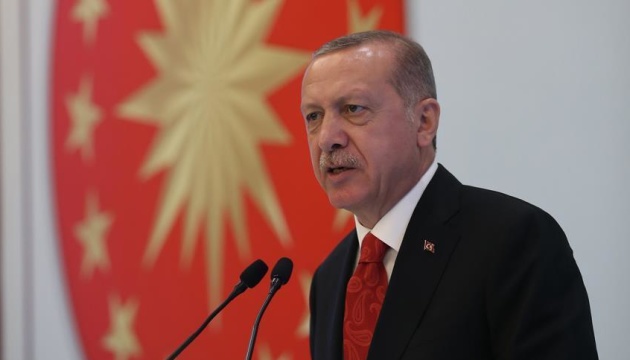 01.12.2021 17:10
The Ministry of Foreign Affairs of the Russian Federation has rejected the proposal put forward by Turkish President Recep Tayyip Erdogan to make Turkey a mediator in Donbas settlement talks between Ukraine and Russia.
That's according to a report by Izvestia, referring to Foreign Ministry spokeswoman Maria Zakharova, as seen by Ukrinform.
"There can be no talk of any mediating role of Turkey between Russia and Ukraine on resolving the internal Ukrainian conflict," Zakharova told a briefing.
At the same time, Kremlin spokesman Dmitry Peskov, quoted by Russian media, said that the presidents of Russia and Turkey could have a phone call on December 3, during which the issue of Ukraine could be raised. At the same time, according to Peskov, the Russian Federation hopes "Erdogan encourages Kyiv" to fulfill its obligations (in the Russian interpretation) regarding the Minsk-2 package of measures.
As Ukrinform reported earlier, President Recep Tayyip Erdogan said on November 29 that Turkey was ready to take part in resolving the situation in eastern Ukraine, offering mediation in settlement talks between Ukraine and Russia.
(C)UKRINFORM 2021