According to the unrecognized leader of Belarus, the conversation about this was "not at the highest level."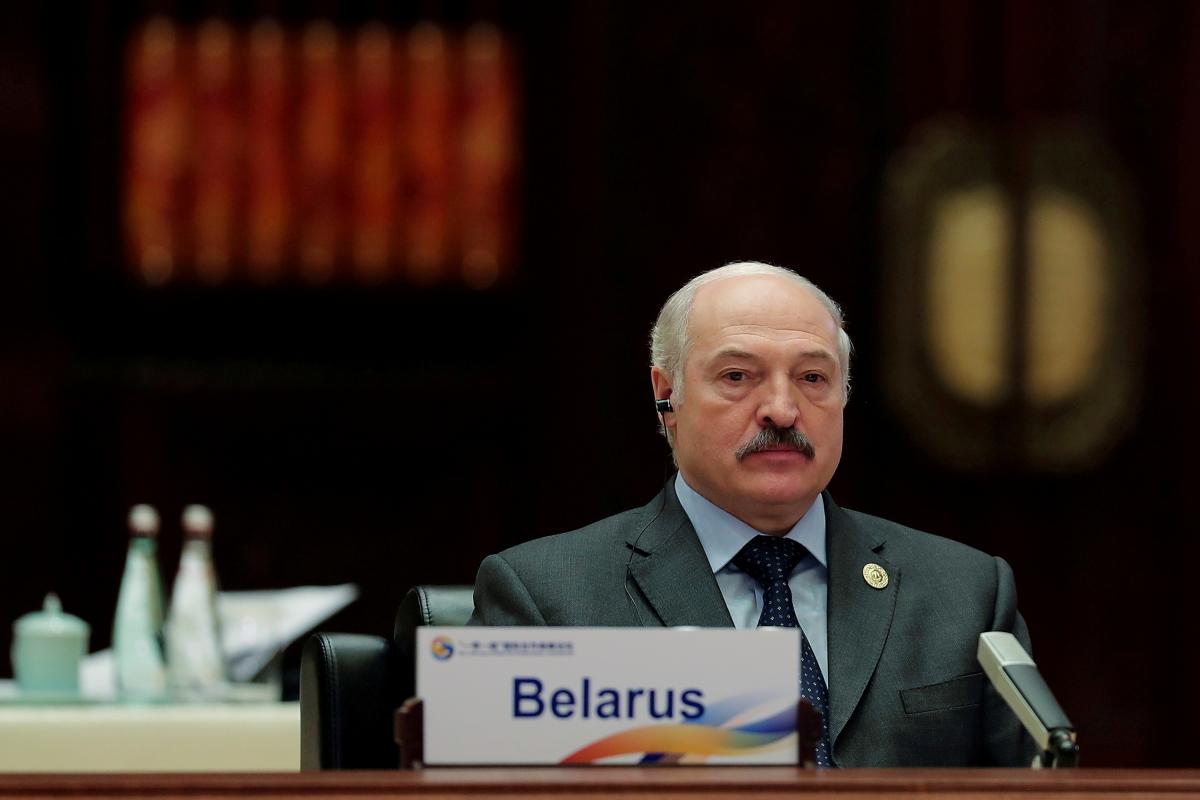 Lukashenka told his "version" of the occupation of Crimea / photo REUTERS
Unrecognized President of Belarus Alexander Lukashenko said that Russia occupied Crimea in 2014, because it was "asked by the Ukrainian military" for fear of being deployed on the peninsula of NATO troops .
He stated this in an interview with Russian propagandist Dmitry Kiselev.
"They (the Ukrainian military – UNIAN) approached the Russians, it was not at the highest level … There was a conversation … they warned the Russians that Crimea would not be Russian if we did not take certain actions. It would not be Ukrainian either. NATO was then focused on Crimea. And after another meeting with the Russians … They suggested that you tell your president there that the Crimea issue must be resolved. According to my information, the Russian president was reported, "Lukashenko said.
Moreover, the unrecognized leader of Belarus assured that "the Americans have already designed the barracks in Sevastopol," but the Ukrainian military who served on the peninsula allegedly thwarted their plans.
Lukashenko also said that President Vladimir Putin allegedly "insisted on a legal solution to the problem."
"Crimea must be saved. And Putin insisted on a referendum. Therefore, the peninsula became part of Russia without firing a single shot," Lukashenka said.https://www.unian.net/player/ptZKGFmuLukashenko claims Russia seized Crimea at the request of Ukrainian military personnel
Occupation of Crimea by Russia
Russia occupied Ukrainian Crimea , bringing its military to the peninsula and organizing a pseudo-referendum on its self-determination in March 2014. The self-proclaimed Crimean government said that 96.77% of the peninsula's residents were in favor of the annexation of Crimea to the Russian Federation.
On March 18, 2014, the so-called "agreement" on the admission of Crimea and Sevastopol to the Russian Federation was signed in the Kremlin.
Western countries did not recognize the annexation of Crimea and imposed sanctions against Russia.
The Verkhovna Rada of Ukraine officially announced the beginning of the temporary occupation of Crimea on February 20, 2014. Since the beginning of the occupation on the peninsula, more than 100 Ukrainians have become "prisoners of the Kremlin."
After the occupation of Crimea in 2014, Russia has been conducting regular military exercises on the peninsula and in the Black Sea, and also imports military equipment, in particular, air defense systems.
In the General Staff of Ukraine, the actions of the Russian military in Crimea are called illegal.
In December 2019, the UN General Assembly adopted a resolution calling on Russia to withdraw its troops from the annexed Crimea and end the temporary occupation of the territory of Ukraine.
(C)UNIAN 2021