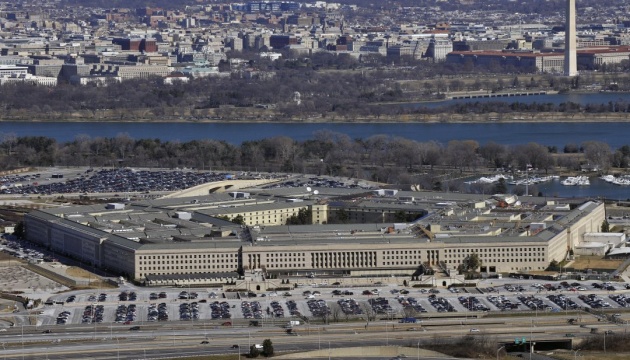 30.11.2021 12:40
The U.S. Department of Defense has completed work on the Global Position Review (GPR), initiated by the Joe Biden administration, including adopting a concept to strengthen U.S. deterrence against Russia in Europe.
This was announced on Monday during a briefing at the Pentagon by Deputy Under Secretary of Defense for Policy Mara Karlin, Ukrinform's own correspondent reports.
"Turning to Europe, the Global Posture Review strengthens the combat credible deterrence against Russian aggression in Europe and enables NATO forces to operate more effectively," Karlin said.
She noted that changes in the policy of deterrence against Russia were launched in 2014, when Russia invaded Crimea. This was followed by "some important shifts" that strengthened U.S. defense cooperation across Europe.
These projects "are worthwhile and those make sense, and we want to continue those," she said.
Karlin also noted that the Biden administration has also contributed to this process. In February, President Joe Biden abolished the decision to move a 25,000-strong U.S. force from Germany, initiated by the previous administration. In addition, the U.S. Secretary of Defense announced in April that some new military formations would appear in Germany.
As Ukrinform reported earlier, immediately after the inauguration in late January this year, President Joe Biden ordered a review of the U.S. Global Posture Review. The GPR was conducted with the participation of the Pentagon, the Joint Chiefs of Staff, U.S. Combat Commands, the National Security Council, the State Department, USAID, and the Office of the Director of National Intelligence.
(C)UKRINFORM 2021