Lukashenko says that Putin invited him to visit the occupied Crimea.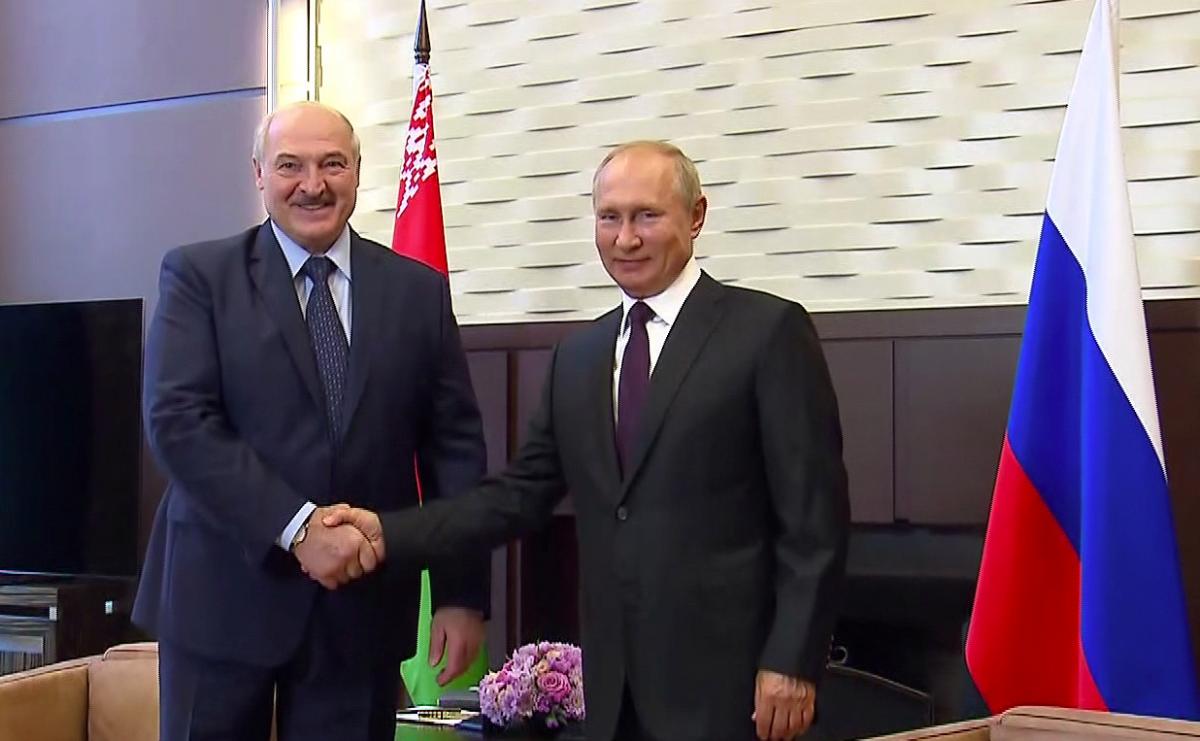 Lukashenko is convinced that his "recognition" of Crimea for Russia allegedly fully legitimizes the occupation / REUTERS
Alexander Lukashenko called the Crimea occupied by Russia "Russian".
He stated this in an interview with the controversial Kremlin propagandist Dmitry Kiselev.
"Crimea, de facto (as I said then) is Russian Crimea. Then I don't seem to remember whether there was a referendum. After the referendum and de jure, Crimea became Russian. Whose protectorate is it, the leadership and whoever Crimea is … This is my Crimea, "Lukashenko said.
The politician added that during a boat trip, Putin suggested that he "somehow give up" to the peninsula.https://t.me/rian_ru/132537?embed=1
"I say: well, I would show me the Crimea! There are no questions. Just come on, I say, by plane, and not on this boat. Putin told me a lot about the current base of the military space forces in Sevastopol … A lot. I answered: well when you invite us, then we will fly, "the scandalous politician shared.
Lukashenko is convinced that his "recognition" of Crimea by Russia, allegedly, fully legitimizes Russia's occupation of the Ukrainian peninsula.
"Since the president has already arrived there with the president of Russia, listen, what other confessions can there be ?! It's not a secret for me or for Putin. Moreover, it's a question that doesn't exist," Lukashenka said.
As UNIAN wrote, in the same interview Lukashenka replied that he was ready to deploy Russian nuclear weapons on the territory of Belarus following the possible deployment of such weapons by NATO in Poland.
Occupation of Crimea by Russia
Russia occupied the Ukrainian Crimea , bringing its military to the peninsula and organizing a pseudo-referendum on its self-determination in March 2014. The self-proclaimed Crimean government said that 96.77% of the peninsula's residents were in favor of the annexation of Crimea to the Russian Federation.
On March 18, 2014, the so-called "agreement" on the admission of Crimea and Sevastopol to the Russian Federation was signed in the Kremlin.
Western countries did not recognize the annexation of Crimea and imposed sanctions against Russia.
The Verkhovna Rada of Ukraine officially announced the beginning of the temporary occupation of Crimea on February 20, 2014. Since the beginning of the occupation on the peninsula, more than 100 Ukrainians have become "prisoners of the Kremlin."
After the occupation of Crimea in 2014, Russia has been conducting regular military exercises on the peninsula and in the Black Sea, and also imports military equipment, in particular, air defense systems.
In the General Staff of Ukraine, the actions of the Russian military in Crimea are called illegal.
 In December 2019, the UN General Assembly adopted a resolution calling on Russia to withdraw its troops from the annexed Crimea and end the temporary occupation of the territory of Ukraine.
(C)UNIAN 2021