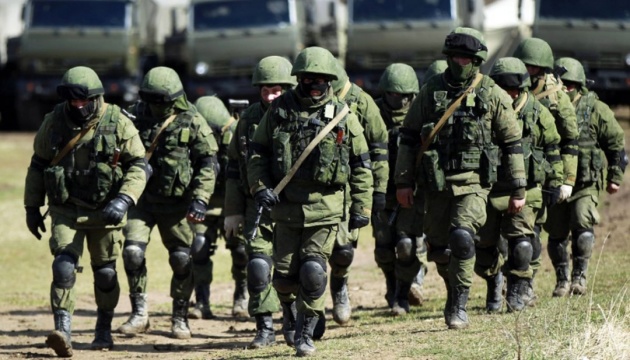 29.11.2021 17:52
A group of Russian servicemen has arrived in non-government-controlled areas in eastern Ukraine to "strengthen" sabotage and sapper units, the press service of the Ukrainian Defense Ministry's Main Intelligence Directorate has said.
"The command of the Russian Armed Forces continues to send Russian regular army officers and contract servicemen of certain military specialties to perform tasks as part of formations and units of the first and second army corps of the Russian occupation forces. Another group of Russian military personnel arrived in the temporarily occupied territory in Donetsk and Luhansk regions last week to strengthen reconnaissance, sabotage and sapper units," the statement said.
At the same time, the Main Intelligence Directorate noted that the wider use of reconnaissance and sabotage groups and intensive mining of the area lead to losses among the personnel of Russian-backed forces. The Russian propaganda machine is trying to hide and use information about the deaths of personnel on their own minefields in order to discredit the Ukrainian Joint Forces, the intelligence service said.
(c)UKRINFORM 2021