Jens Stoltenberg said NATO will continue to support Ukraine.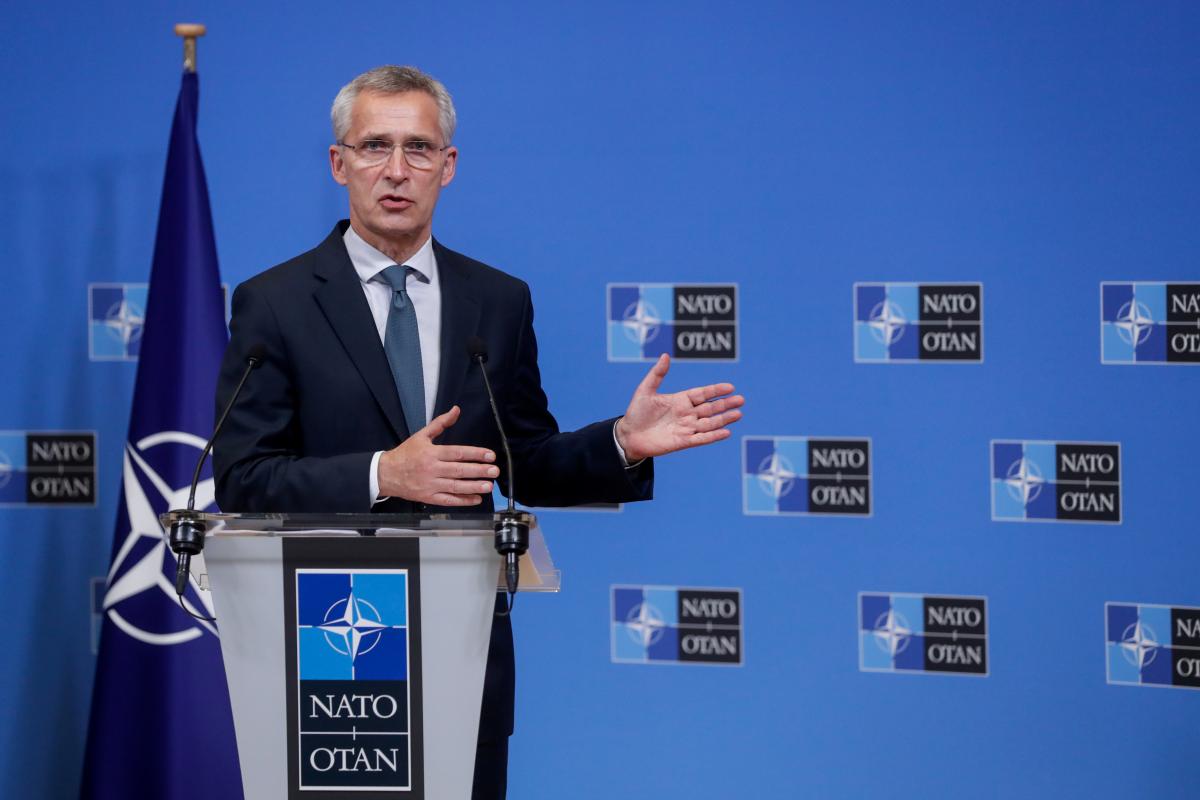 NATO Secretary General appealed to Russia / photo REUTERS
North Atlantic Alliance called on Russia to de-escalate the situation along the border with Ukraine.
This was reported on the NATO website .
NATO Secretary General Jens Stoltenberg said that the Alliance and the EU are very concerned about the strengthening of the Russian presence near the borders of Ukraine.
"We call on Russia to be transparent, reduce tensions and de-escalate. We are ready to protect all allies. And we will continue to provide Ukraine with political and practical support," he said.
The secretary general noted that an unusual concentration of Russian forces can be seen on the border. 
"We see heavy weapons, we see armored troops, we see artillery, we see battle tanks, we see drones, we also see electronic warfare systems, and then we see tens of thousands of combat-ready soldiers. So Russia's message is that they must reduce escalation, reduce tensions and be transparent. We are also sending a message to Moscow that if they decide to use force, then, of course, there will be consequences, "Stoltenberg emphasized.
The accumulation of Russian troops on the border with Ukraine
As UNIAN reported earlier, on October 31, the American edition of The Washington Post published an article that spoke about the increase in the number of Russian troops and equipment near the borders of Ukraine. It was noted that these maneuvers caused serious concern in the US and European government circles.
Also in early November, information began to appear in the Western media with reference to satellite imagery data about the active movement of the Russian military to the border with Ukraine.
The head of the Main Intelligence Directorate of the Ministry of Defense of Ukraine, Kirill Budanov, said in an interview with the Military Times that  Russia had concentrated 92 thousand troops near the border with Ukraine.  and was preparing for an invasion in late January – early February 2022.
(C)UNIAN 2021