According to the Minister of Economy Yulia Sviridenko, next year it is planned to reach high rates of GDP growth thanks to the start of a number of programs.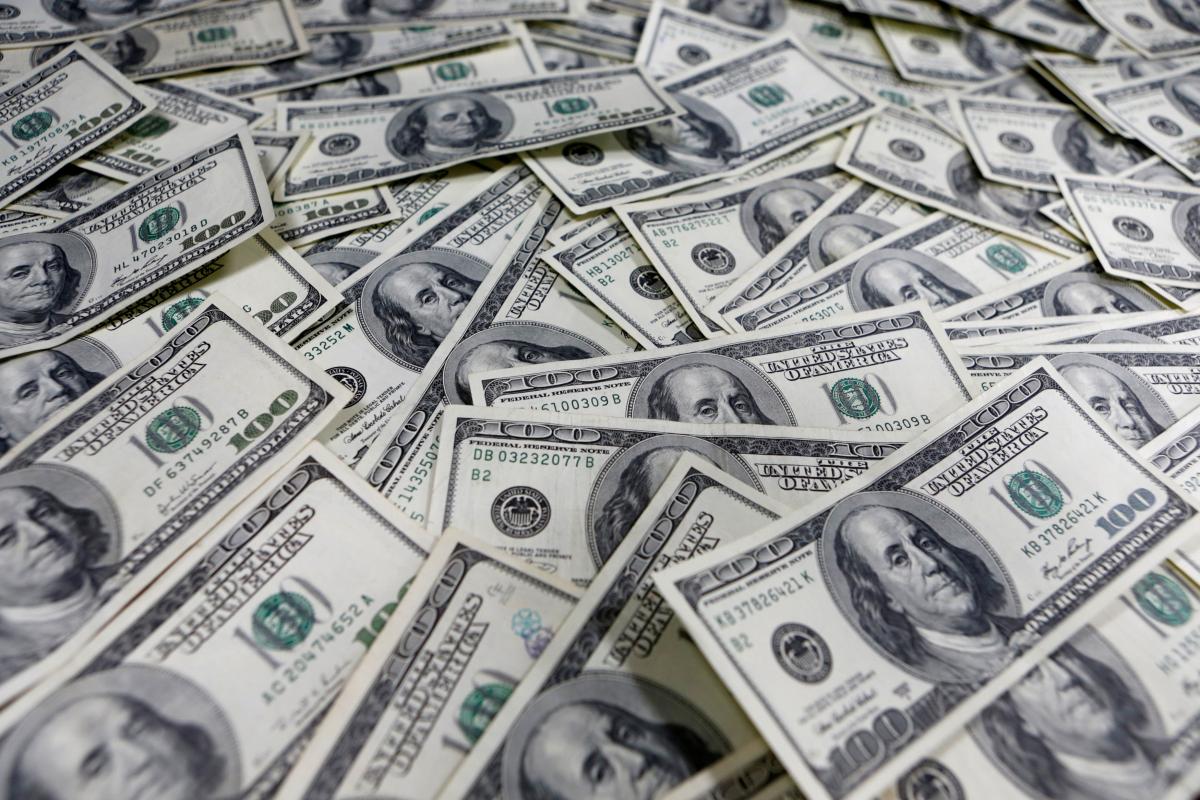 Ukraine's dollar GDP is approximately $ 195 billion / photo REUTERS
Ukraine ends 2021 with the highest dollar- denominated GDP ever at an estimated $ 195 billion.
The Minister of Economy Yulia Sviridenko wrote about this on Facebook .
"Our goal is to ensure the constancy of the main indicators: GDP growth, increase in foreign exchange reserves, curbing inflation within acceptable limits. We strive to bring the business climate in Ukraine to the best world standards. The good news is that Ukraine ends 2021 with the highest dollar GDP for its entire history (approximately $ 195 billion), "she wrote.
Sviridenko noted that next year it is planned to reach high growth rates of the gross domestic product due to the launch of a number of programs. In particular, large-scale thermal modernization of residential buildings, comprehensive restoration of irrigation systems in the south of Ukraine, massive cheap mortgage lending, active financing of exporters to further increase exports.
She also said that on the eve, together with Defense Minister Alexei Reznikov and Foreign Minister Dmitry Kuleboyu, they held an online meeting with representatives of the largest international investment companies and funds that invest in Ukraine.
"We talked about the stability of the economy and Ukraine's resilience to external threats. We informed investors about the gradual improvement of our macroeconomic indicators and forecasts for the coming year," the minister wrote.
According to her, foreign investors are most interested in the issue of border security.
Reznikov said that in fact the situation is quite stable, which is also proved by his personal regular trips to the border areas.
Kuleba, in turn, assured investors that negative information messages from Russia are intended solely to destabilize the situation around Ukraine and create a negative information field in order to weaken the Ukrainian economy.
As UNIAN reported earlier, according to the State Statistics Service, Ukraine's real GDP in the third quarter of 2021 increased by 2.4% compared to the same period in 2020.
The National Bank has worsened the forecast for real GDP growth in 2021 , given the longer and more significant impact of the pandemic and the consequences of a sharp increase in gas prices – from 3.8% to 3.1%.
The International Monetary Fund downgraded its estimate of the growth of the gross product of Ukraine in 2021 to 3.2% against 3.5% in the October forecast .
(C)UNIAN 2021