Participants held posters with crossed out QR codes that lead to the website of the Russian political party United Russia.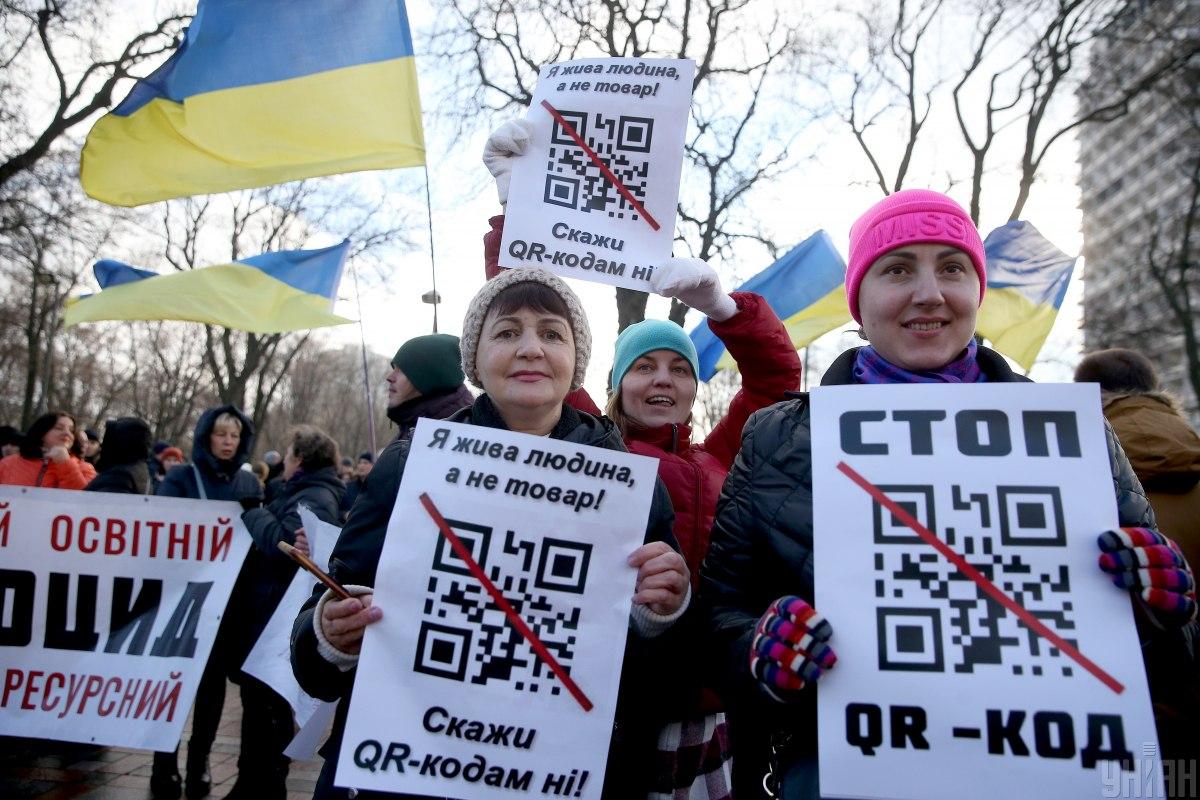 According to the NSDC, the action of "anti-vaccinators" on November 24 had a Russian trace / photo from UNIAN, Vyacheslav Ratinsky
Today's rally of " anti-vaccinators ", which took place in Kiev, has a Russian trace.
This was reported by the NSDC on its website .
"The Center for Countering Disinformation under the National Security and Defense Council of Ukraine, as previously reported, revealed a Russian informational special operation aimed at the maximum reduction in the level of vaccination of the population of Ukraine," the message says.
In particular, in social networks and instant messengers, as well as in Telegram channels, messages are spreading about the alleged negative consequences of vaccination.
"Confirmation of the implementation of special information anti-vaccination measures on the part of the Russian Federation is the holding of the next march of opponents of vaccination against COVID-19, whose participants placed a QR code on the" Stop QR Code "posters, which gives a transition to the website of the Russian political party" United Russia ", – noted in the National Security Council.
The NSDC also recommends that everyone who has doubts about the need for vaccination to study all the information about the available vaccines from official sources of their direct developers, consult with a family or private doctor, call the hotline of the Ministry of Health for additional information.
As UNIAN reported earlier, participants in today's protest against coronavirus vaccination in Kiev held posters with crossed out QR codes .
If you scan such a QR code, a link to the official website of United Russia, the ruling party in the Russian Federation, appears on the smartphone screen.
The leader of the anti-vaccination movement, Ostap Stakhiv, is now in custody . Participants in today's action demanded his release.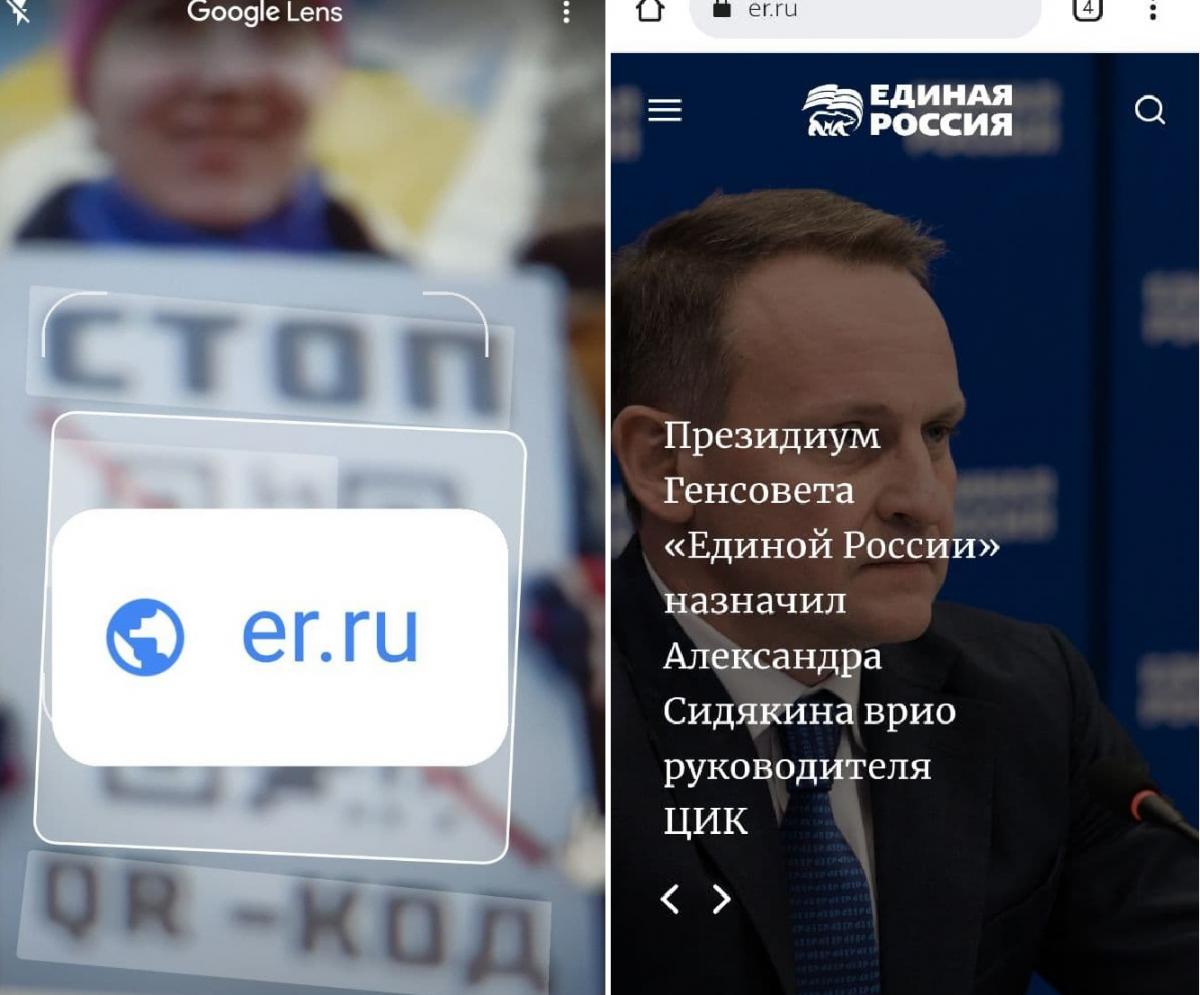 Screenshot UNIAN
You can make an appointment for vaccination against COVID-19 today with your family doctor or by calling the contact center of the Ministry of Health 0-800-602-019. Find out more about vaccination at  vaccination.covid19.gov.ua .
(c)UNIAN 2021