The Russian Defense Ministry wants to "cover" the south of its country with new battalions with heavy weapons, journalists learned.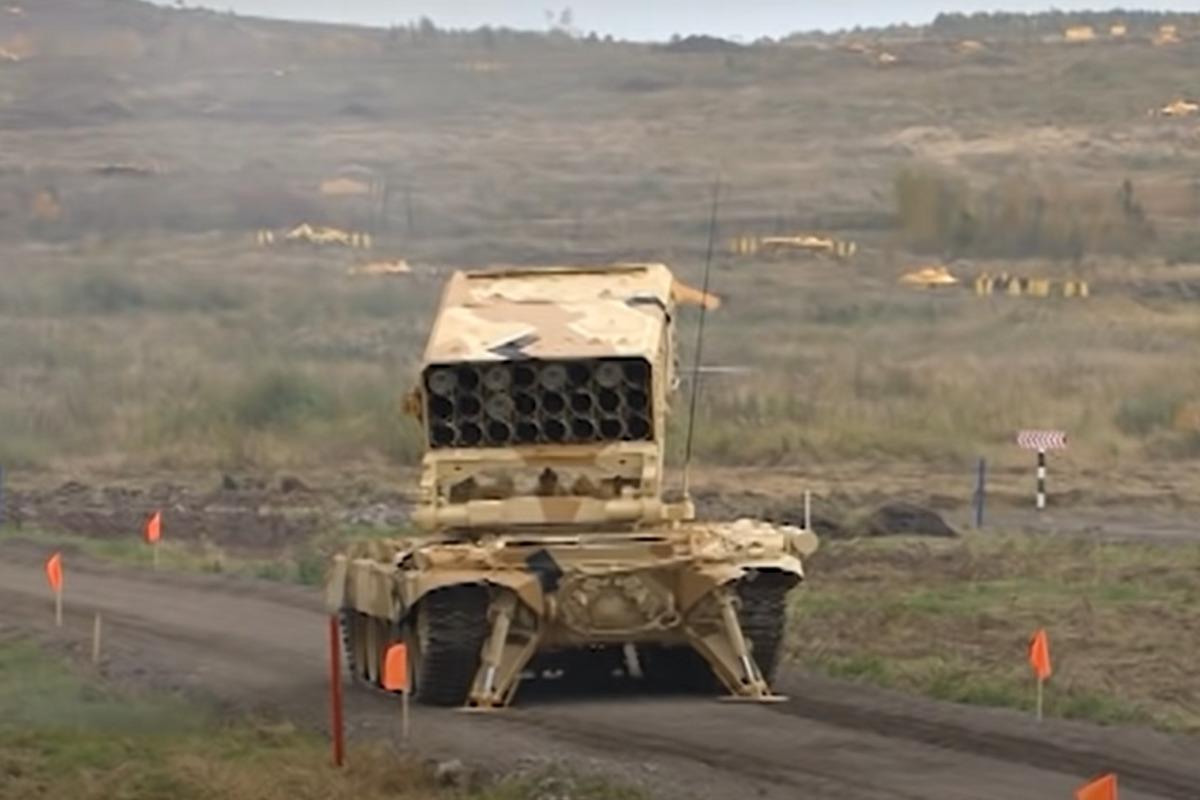 The Russian Ministry of Defense plans to place TOS-1A "Solntsepek" on the border with Ukraine / screenshot
The Ministry of Defense of the Russian Federation plans to create three new battalions in the Southern Military District, which will be armed with the time-tested heavy flamethrower systems TOS-1A "Solntsepek" and the newest TOS-2 "Tosochka".
New battalions are planning to "cover" the south of the Russian Federation – the border with Ukraine, the Caucasus and the Crimea seized by the Russians , the Izvestia newspaper writes , citing information from the ministry.
According to him, the Defense Ministry wants to create three new battalions with heavy flamethrowers by 2027.
"… they will be armed with both the time-tested system" Solntsepek "based on a tank, and the newest" Tosochka "on a wheeled chassis. These systems are capable of burning out an area of ​​hundreds and even thousands of hectares …", – the article says.
In the Russian army, TOS-1 is in service with some units of the troops of radiation, chemical and biological protection (RHBZ).
"… the supply of TPS to the Southern Military District will be carried out in stages. At the first stage – until 2024 – their number in the existing units will be brought to 42 sets. At the second stage, it is planned to consistently increase the number of TPS by the formation of additional units in the regiments of the RChBZ of the combined arms armies," the interlocutors added editions.
Earlier, the head of the Main Intelligence Directorate of the Ministry of Defense of Ukraine, Kirill Budanov, said that the Russian Federation had pulled 92 thousand troops to the border of our country and was preparing for an invasion in late January – early February next year .
Prior to this, the American edition of The Washington Post wrote that Russia has increased the number of troops near the border of our country.
Such information has caused concern in the West. In particular, US Secretary of State Anthony Blinken said that the Russian side would make a serious mistake if it tried to seize new territories of the Ukrainian state.
France and Germany noted that in the event of the start of large-scale military actions by Russia against Ukraine, the Russian Federation would face grave consequences and would be forced to pay a high price.
Later, the head of the Ministry of Defense of Ukraine Aleksey Reznikov said that he did not believe in a large-scale invasion of the Russian Federation into the territory of our state.
(c)UNIAN 2021