The press secretary of the head of the Russian Federation claims that "hysteria is being artificially whipped up."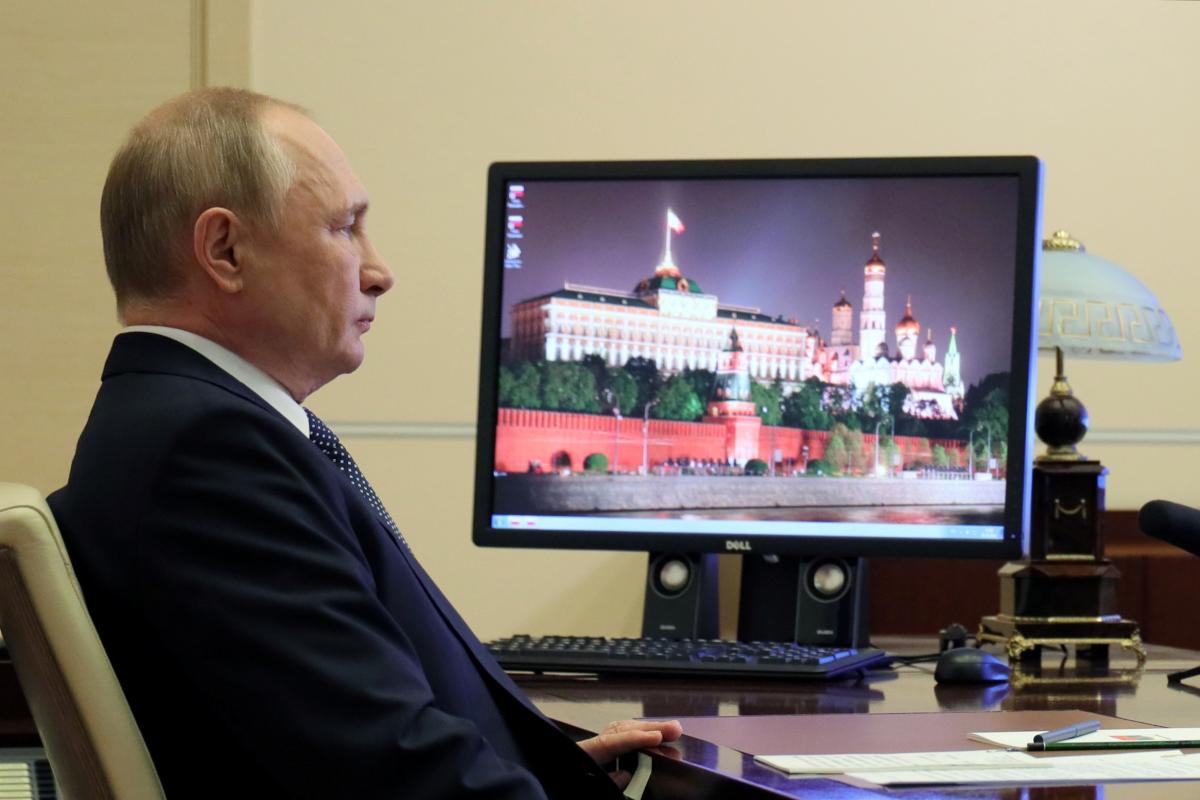 The speaker of Vladimir Putin commented on the information about the threat of the Russian invasion of the Ukrainian territory / illustrative photo by Reuters
Press Secretary of the Russian President Dmitry Peskov does not exclude attempts at provocations to justify Western statements about the existing threat of Russia's invasion of Ukraine .
The Kremlin spokesman said this on the Russia-1 TV channel, TASS reports .
"This cannot be ruled out," Peskov commented on the suggestion that statements that Russia is preparing to invade Ukraine make one think about the possibility of a provocation.
According to Peskov, "this hysteria is being whipped up artificially." "Those who have brought their armed forces overseas accuse them of some unusual military activity on our territory. That is, the United States of America. Well, this is not entirely logical and not entirely decent," he said.
Peskov added that attempts to resolve the crisis in southeastern Ukraine by force will have the most serious consequences.
"Ukraine is most likely seeking another attempt to start a military solution to its own problem. To create another disaster for itself and for everyone in Europe," the Kremlin spokesman said.
Thus, he responded to the words of the presenter, which Ukraine is seeking with statements about the consequences for Russia in the event of an invasion.
According to Peskov, Ukraine "is achieving this, most likely, under the cover of those very NATO exercises, NATO ships in the Black Sea, American and British soldiers in the region, of which there are more and more." "This is what Ukraine is striving for. And this, of course, is a heartbreaking spectacle. Because it will entail the most serious consequences," the Kremlin spokesman said.
We will remind, the head of the Main Intelligence Directorate of the Ministry of Defense of Ukraine Kirill Budanov in an interview with the Military Times, which was published on November 21, said that Russia has concentrated 92 thousand troops near the border with Ukraine and is preparing for an invasion in late January – early February 2022 .
Earlier, on October 31, the American edition of The Washington Post published an article that spoke about the increase in the number of Russian troops and equipment near the borders of Ukraine. It was noted that these maneuvers caused serious concern in the US and European government circles.
Also in early November, information began to appear in the Western media with reference to satellite imagery data about the active movement of the Russian military to the border with Ukraine.
US Secretary of State Anthony Blinken has warned that Russia will make a serious mistake if it tries to seize new territories in Ukraine.
On November 15, the Foreign Ministers of France and Germany noted in their statement that, in the event of the start of large-scale hostilities of the Russian Federation against Ukraine, the Russian Federation would face grave consequences and would be forced to pay a high price.
On November 20, Defense Minister Alexei Reznikov said he did not believe in a large-scale Russian invasion of Ukraine.
(C)UNIAN 2021