Josep Borrell said that the actions of Russian mercenaries in African countries lead to a deterioration in the security situation and an increase in migration flows to the EU.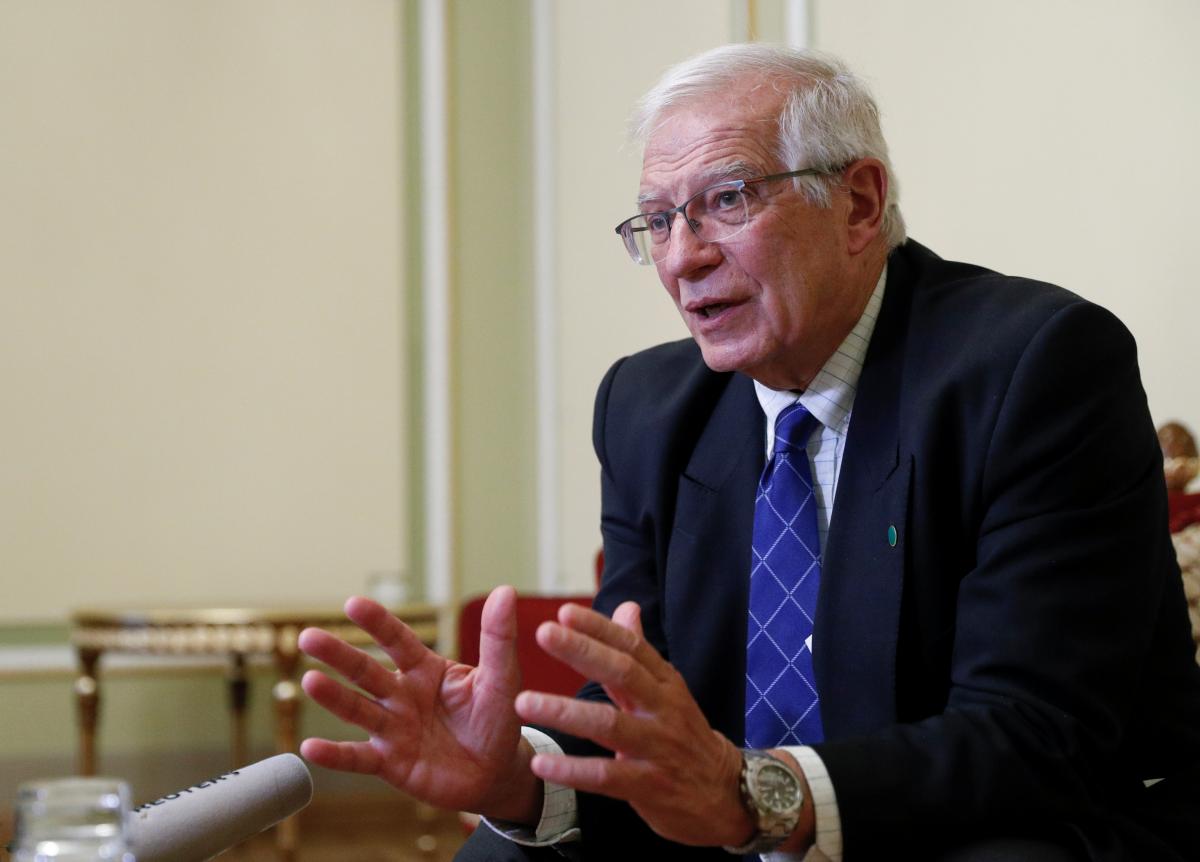 The EU may impose sanctions against the militants of PMC "Wagner" / photo REUTERS
Vice President of the European Commission, EU High Representative for Foreign and Security Policy Josep Borrell announced the possibility of imposing sanctions against the militants of the Russian private military campaign "Wagner".
As an UNIAN correspondent reports, Borrell said this in Brussels at a press conference following a meeting of the EU Council at the level of foreign ministers.
Borrell noted that today the ministers discussed the situation in the African region of the Sahel, and, in particular, the killing of 20 soldiers in Burkina Faso on November 14. In his opinion, instability in this region affects not only countries in this part of the world, but also the countries of the European Union. In particular, this is due to the flows of migrants and the deteriorating security situation.
Borrell said the EU should continue to implement its strategy for the Sahel region, in particular, respond to the deteriorating situation in Mali, where elections were to be held in February, which were postponed. According to him, sanctions will be imposed against those who create obstacles to the transfer of power in Mali during the transitional period.
"As a consequence, we agreed to launch a special restrictive mechanism for Mali … We also raised the topic of possible involvement of the Wagner group, and there was a broad consensus on taking additional measures against this group. This will be resolved as soon as technical EU bodies will complete the relevant work, "Borrell stressed.
Specific proposals for individuals and legal entities against whom sanctions will be imposed under the existing EU sanctions regime will be analyzed by special working groups. The decision can be taken before the next meeting of the EU Council at the level of foreign ministers.
Earlier in the VSK, according to the "Wagnerites", they noted that the militants could have been detained at the direction of Alexander Lukashenko.
. According to the SBU, Wagner PMC is a freelance subdivision of the Main Directorate of the General Staff of the Russian Armed Forces, which has operated or is operating in the occupied territories of Donbass, Syria, Venezuela, and African countries.
The Ukrainian special services have evidence of the involvement of the Wagner PMC militants in the downing of the Il-76 military transport aircraft near Luhansk in June 2014 and participation in hostilities in the Donbass.
(C)UNIAN 2021