Lukashenko noted that Belarus needs several divisions of missile systems in the Western and Southern directions.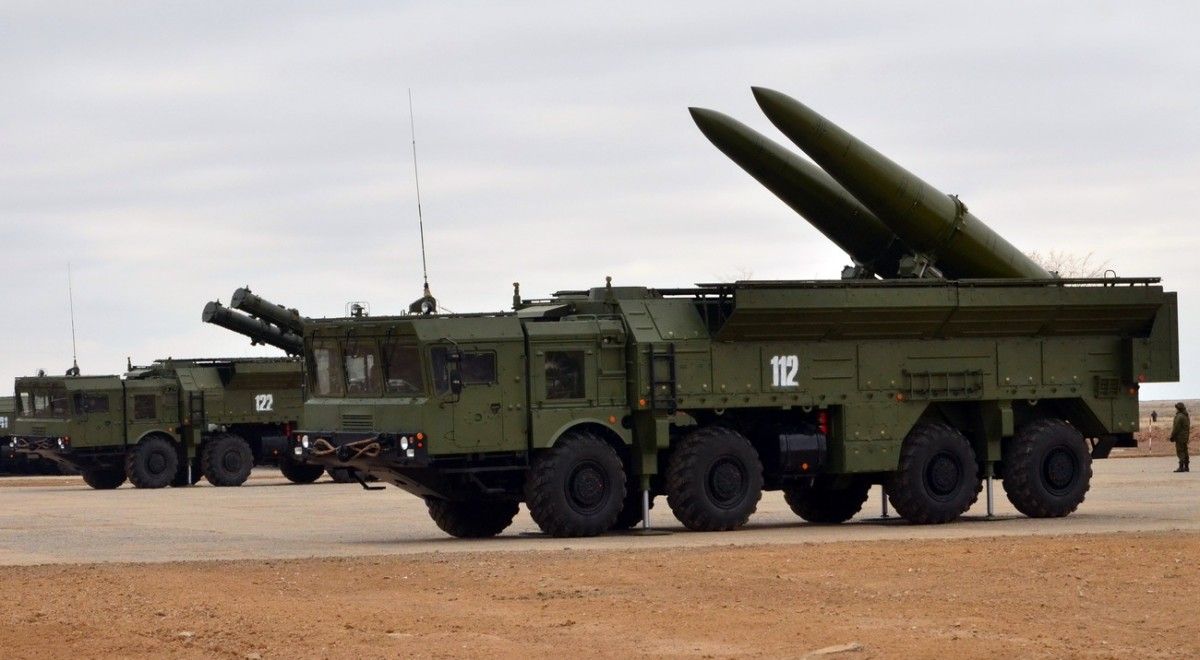 Lukashenka wants to place Russian Iskanders near the border with Ukraine / photo defence.ru
Alexander Lukashenko intends to deploy Russian Iskander missile systems in the west and south of Belarus . He has already asked the President of the Russian Federation Vladimir Putin about it.
As Lukashenka said in an interview with the Russian magazine National Defense, Belarus has Polonez installations in service. However, their maximum launch range reaches 300 kilometers.
"Now I am disturbing your president (Vladimir Putin – UNIAN), I need your 500-kilometer Iskander missile launchers here," Lukashenko said.
He added that Belarus needs several divisions in the Western and Southern directions, that is, near the borders with Ukraine, as well.
Lukashenka says: "Let them stand."
"I need several battalions in the west, in the south, let them stand. This is 500 kilometers (launch range), because our Polonaise is up to 300 kilometers. (probable circular) deviation of four meters … Therefore, we see where the missile must be struck, and the "Tochka" must be used and (SAM) "Buk-MB." We did a lot in terms of armored vehicles, mobility is very important now, so we have created vehicles at the MZKT, armored vehicles, an eight to nine-man crew, like an armored personnel carrier, "Lukashenka said.
This desire of Lukashenka, apparently, arose against the background of the migration crisis that we have been witnessing in recent days in Belarus.
Help UNIAN. Iskander are Russian ballistic missile systems. Iskanders are designed to destroy air and missile defense systems, as well as objects that cover them. They can reach distances of up to 500 kilometers.
In early November in Belarus, a large group of migrants from crisis regions arrived at the border with Poland. The people are under the control of the armed Belarusian security officials, who determined the direction of movement of migrants.
The Polish authorities ordered to strengthen the protection of the border with Belarus. On the morning of November 10, it became known about the breakthrough of two large groups of refugees from the territory of Belarus to Poland. The government in Warsaw accuses Belarusian ruler Alexander Lukashenko of organizing the delivery of refugees from crisis regions to the external border of the European Union.
In addition, since November 10, due to the migration crisis, Lithuania has introduced a state of emergency in the border zone with Belarus.
On November 10, the NSDC made a decision to strengthen border protection and prepare for scenarios that take place on the Belarusian-Polish border.
On November 11, the Ministry of Internal Affairs announced that the border with Belarus will be additionally guarded by 8.5 thousand servicemen of the State Border Service, the National Guard and police.
(C)UNIAN 2021