The stream of illegal immigrants is patrolled by both Belarusian and Russian planes.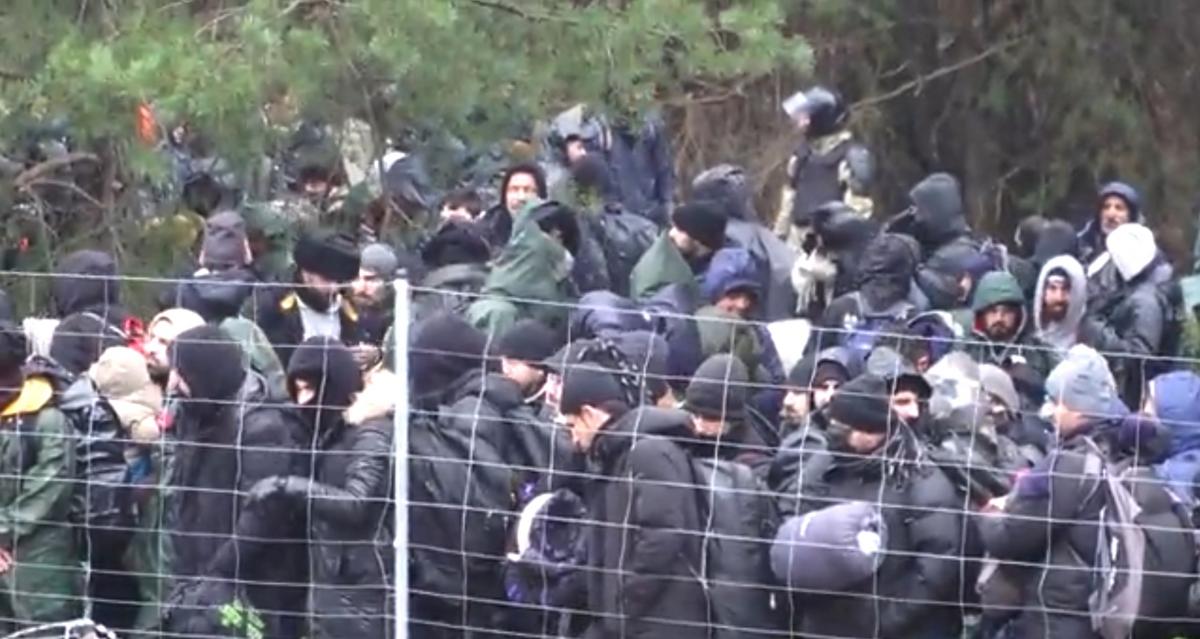 Ukraine is preparing for the possible appearance of migrants at the border / photo REUTERS
Over the past seven days, the Syrian company Cham Wings Airlines has made four direct flights from Damascus to Minsk airport. The greatest activity of flights was observed precisely on November 7 – on the eve of the aggravation of the situation on the Polish-Belarusian border .
This is stated in the material of the international intelligence community InformNapalm .
Volunteers pay attention to the fact that this very carrier is involved in the flights of the Wagner PMC militants to Syria. Since 2016, the company has been under US sanctions for the transfer of military forces from the Russian Federation in support of the regime of dictator Bashar al-Assad.
In addition, Cham Wings Airlines has been under Ukrainian sanctions since 2021, because it flies to the occupied Crimea.
The material indicates that both Belarusian and Russian planes patrol the flow of illegal immigrants. So, on November 10, two Russian strategic bombers Tu-22M3 were spotted. At least one of them participated in the Russian special operation in Syria.
In Poland, they do not hide that they consider Russian President Vladimir Putin himself responsible in the crisis on the Belarusian-Polish border. And the Lukashenka regime, loyal to the aggressive policy of the Kremlin, is accused of using illegal immigrants as a weapon in a hybrid war against the EU.
Migration crisis on the border with Belarus
As UNIAN reported earlier, in early November in Belarus a large group of migrants from crisis regions arrived at the border with Poland. The people are under the control of the armed Belarusian security officials, who determined the direction of movement of migrants.
The Polish authorities ordered to strengthen the protection of the border with Belarus. On the morning of November 10, it became known about the breakthrough of two large groups of refugees from the territory of Belarus to Poland. The government in Warsaw accuses Belarusian ruler Alexander Lukashenko of organizing the delivery of refugees from crisis regions to the external border of the European Union.
In addition, Lithuania has introduced a state of emergency in the border zone with Belarus since November 10 due to the migration crisis.
On November 10, the NSDC made a decision to strengthen border protection and prepare for scenarios that take place on the Belarusian-Polish border.
On November 11, the Ministry of Internal Affairs announced that the border with Belarus will additionally be guarded by 8.5 thousand servicemen of the State Border Service, the National Guard and police.
(c)UNIAN 2021