The mayor of Chernigov called "garbage" Ukraine's course in NATO
He considers the North Atlantic Alliance "an absolutely ineffective club."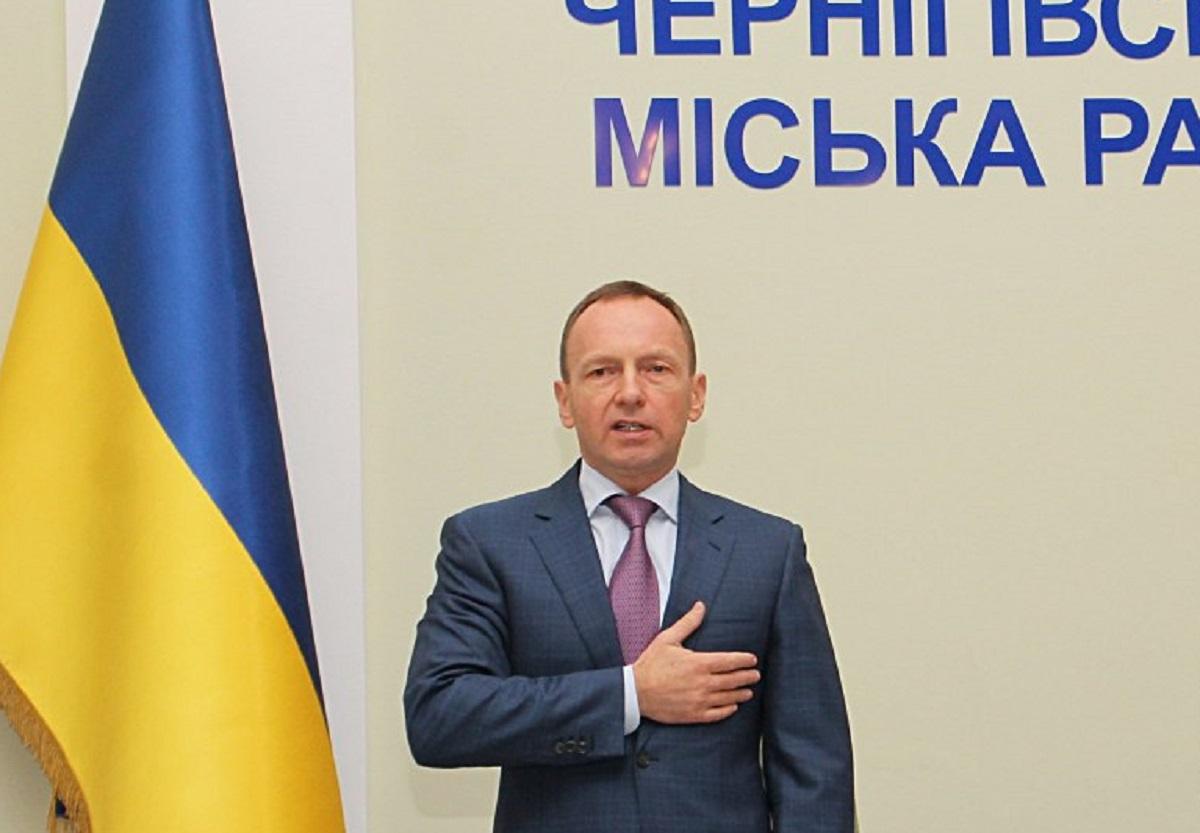 As an example of NATO's ineffectiveness, Atroshenko cited the civil war in Yugoslavia in the 1990s / photo from UNIAN
The mayor of Chernigov Vladislav Atroshenko called the Euro-Atlantic aspirations of Ukraine, enshrined in the Constitution, "garbage".
He said this during a meeting of the city council on November 9.
"Today we speak for NATO: that we need to join NATO. Yes, that's all garbage! This is absolutely ineffective, as we have repeatedly made sure, some kind of … relatively speaking … club. Whom did he defend recently? Did either America or Russia attack? Whom did NATO protect? No one, "Atroshenko said.
As an example of the ineffectiveness of the organization, he cited the civil war in Yugoslavia in the 1990s, and also mentioned the occupation of Crimea and parts of eastern Ukraine by Russia.
"They bombed Yugoslavia at one time, the center of Europe, inflicted airstrikes, establishing democracy. What is democracy established by air strikes? Other points … Where was NATO's position? Russia does what it wants. What it wants, it does. there is a referendum, elections … What? What are the actions of NATO? Donbass, shall we say, with the participation, if not directly, then indirectly of Russia – the actions of NATO? Is it effective? No, "said the mayor of Chernigov.
https://www.unian.net/player/ftQNOjUuMayor of Chernigov on Ukraine's joining NATO: "Yes, that's all bullshit!"
Atroshenko is known for having already got into media scandals. In particular, in 2004 he became involved in a fatal accident . On September 17, at that time, the People's Deputy from Our Ukraine knocked down a 69-year-old resident of the village in a car, who died on the spot.
And in 2014, the People's Deputy supported, during a manual vote in the Rada, "dictatorial laws" on January 16, which limited the rights of citizens and provided the authorities with more opportunities to punish protesters.
Ukraine's course towards joining NATO and the EU
On February 21, 2019, amendments to the Constitution came into force , which consolidate Ukraine's aspiration to become a member of the European Union and NATO. The Constitution enshrines "the European identity of the Ukrainian people and the irreversibility of the European and Euro-Atlantic course of Ukraine."
In July 2021, Zelensky put into effect the decision of the National Security and Defense Council of June 4 "On urgent measures to deepen Ukraine's integration into the North Atlantic Treaty Organization."
On August 26, Zelensky approved the  state's foreign policy strategy . The strategy defines the need for Ukraine's full membership in the European Union and NATO.
(c)UNIAN 2021