Lukashenko is going to the occupied Crimea to watch "new items" with Putin (video)
Putin once again visited the peninsula today. Lukashenka complained that he did not take him with him.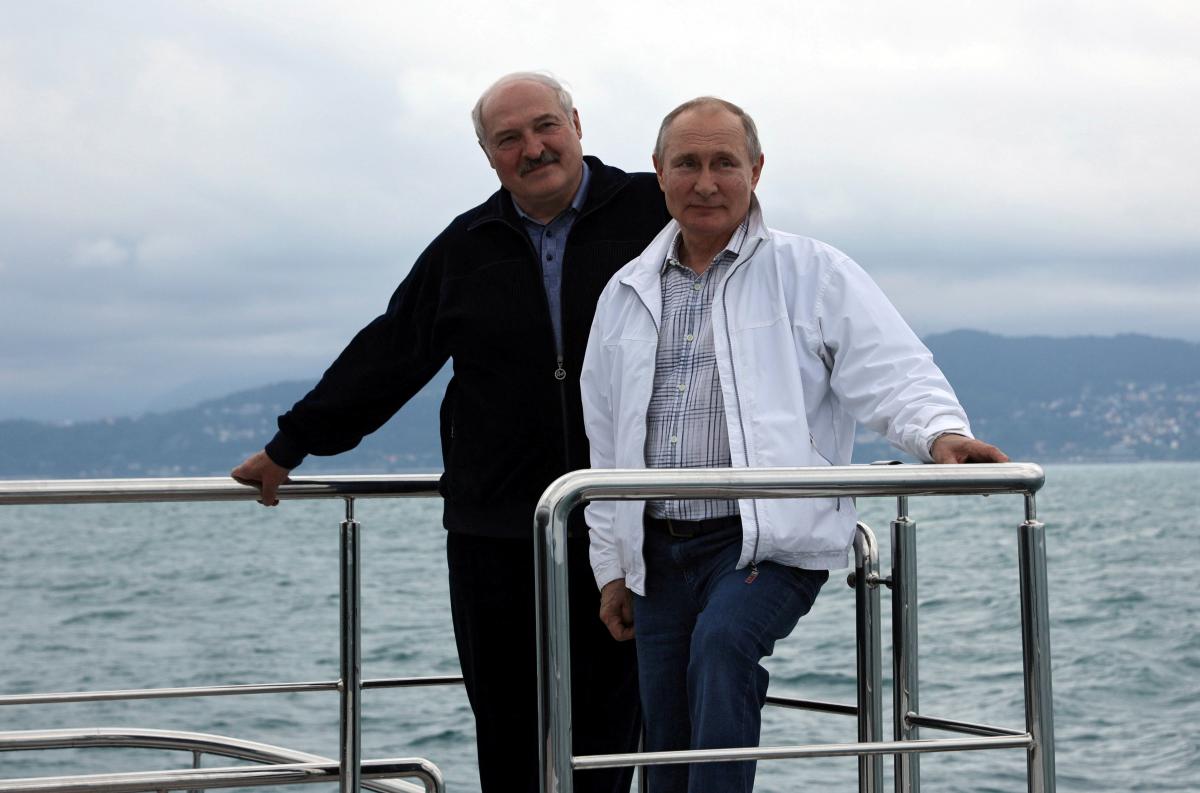 Lukashenka strongly wanted to go to Crimea / photo REUTERS
The self-proclaimed President of Belarus Alexander Lukashenko has announced that he wants to visit the Russian-occupied Crimea.
He said this during his speech at a meeting of the "Supreme State Council of the Union State of Belarus and the Russian Federation" on Thursday.
Addressing the members of the "council", Lukashenko decided to "complain" to them, once again remembering about Ukraine.
"Ukraine has closed the sky for Belarus and, as you know, we cannot get through Ukraine to Crimea. And there we have property and other problems. Vladimir Vladimirovich promised me everything that he would take with him to Crimea, show new items, what new has been done there, and a lot has been done, it will take it to Crimea on the way … But today one left and did not invite me with him, "he said, addressing Putin via video link.
"If not in Crimea already, maybe we will go to St. Petersburg, we will see what is going on in [Putin's] homeland," Lukashenka added.
During Lukashenka's monologue, Putin only nodded his head contentedly and tried to hold back a smile. https://www.unian.net/player/12XjXGi2Lukashenka is going to the occupied Crimea
As reported, today the network ridiculed Putin's motorcade , which was disinfected with special cylinders during a visit to the occupied Crimea. Today he takes part in events in occupied Sevastopol on the occasion of the Russian National Unity Day holiday. Earlier Thursday, Putin said that the occupied Crimea and Sevastopol "will forever be with Russia."
(c)UNIAN 2021