"Stop thinking in terms of war": Ukraine reacted to Lavrov's reproaches
In Ukraine, Russia is expected to fulfill in good faith the agreements of the summit of the leaders of the Normandy format to resolve the situation in Donbas, the Foreign Ministry noted.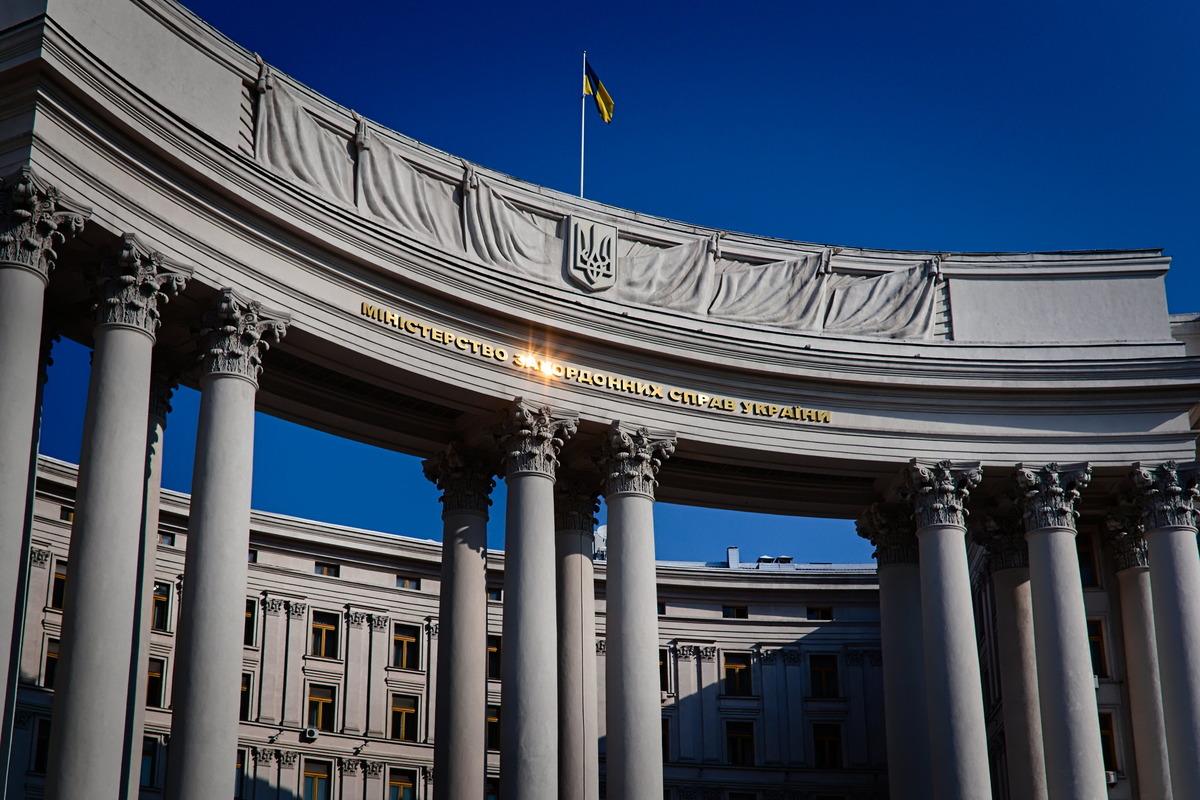 The Ukrainian Foreign Ministry reacted to the reproaches of Sergei Lavrov / illustrative photo flickr.com/strocchi
The Ministry of Foreign Affairs of Ukraine calls on the Russian Federation to stop thinking in terms of war.
The UNIAN correspondent was informed about this by the speaker of the Ministry of Foreign Affairs Oleg Nikolenko.
The speaker commented on the words of Russian Foreign Minister Sergei Lavrov that Ukraine is allegedly trying to drag Russia into military action.
In this regard, Nikolenko stressed that Ukraine is trying to involve Russia in the diplomatic process. "For seven years, residents of the temporarily occupied territories of Donbass have already seen enough Russian military action, grief and devastation. That is why our state constantly proposes steps to move from the place of a peaceful settlement. And the Russian Federation ignores them under various pretexts," Nikolenko said.
"We call on the Russian Federation to finally stop thinking in terms of war. We expect its conscientious fulfillment of the agreements of the Normandy format leaders' summit reached in Paris in December 2019. We are talking about withdrawing forces and means from the contact line, observing the ceasefire, unblocking the operation of the checkpoint, ensuring safe and reliable access of the OSCE Special Monitoring Mission throughout Ukraine, including the temporarily occupied territory, and the implementation of other provisions of the final document, "the speaker emphasized.
The diplomat recalled that Ukraine strives for peace, justice and respect for international law.
"We are ready for a further meeting in the Normandy format without preconditions in order to move on. We hope that Russia will also agree to such a meeting. At the same time, the Ukrainian side reserves the right to respond to offensive actions, shelling, armed provocations, as provided additional measures to strengthen the ceasefire from July 22, 2020, "Nikolenko said.
According to the Russian TASS news agency , Russian Foreign Minister Sergei Lavrov said that Russia is watching the attempts of the Ukrainian authorities to create a provocative situation and drag Moscow into violent actions.
We will remind, in 2014, Russia seized the Ukrainian Crimea and began to undermine the situation in Donbass. The Russian Federation supported the militants who created the so-called "DPR" and "LPR" in parts of the east of our country. Also, Russia sent its troops to part of the Donbass.
A number of countries around the world have punished Russia for aggression with sanctions. Later, the restrictive measures were extended and extended .
(C)UNIAN 2021