The press secretary of the President of the Russian Federation saw in the words of the President of Ukraine "territorial claims"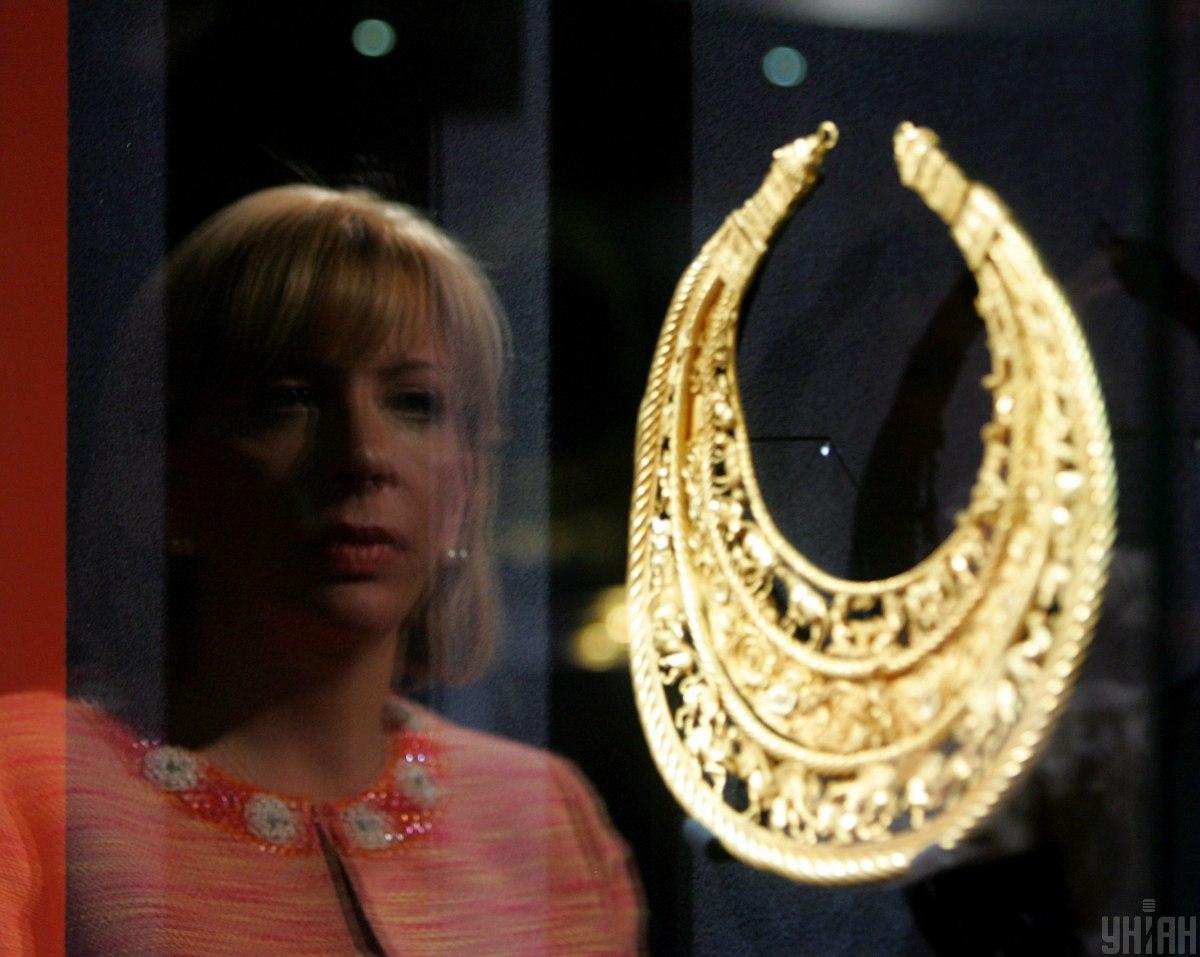 Zelensky's words were commented on by Peskov / photo – UNIAN
The Kremlin reacted aggressively to the words of the President of Ukraine that now our country has regained the "Scythian gold", and will soon return the Crimea occupied by the Russian Federation. Putin's spokesman Dmitry Peskov said about the "negative consequences" of Zelensky's statements.
It is reported by the Russian edition life.ru .
Thus, Peskov warned Ukraine that Zelensky's words were allegedly "territorial claims" against the Russian Federation. According to the Kremlin spokesman, the intentions of the Ukrainian president to return the occupied Crimea may cause "negative consequences."
"Of course, the statement about the return of Crimea is currently nothing more than a statement of territorial claims to the Russian Federation. Such statements can have negative consequences," Peskov said.
The return of "Scythian gold" – what is known
As UNIAN reported earlier, on October 26, the Amsterdam Court of Appeal ruled that the "Scythian gold" belongs to Ukraine . President Volodymyr Zelenskyy commented on this decision as follows:
"We always return ours. First, we will return the Scythian gold," and then the Crimea, "Zelensky wrote on his Twitter.
On December 14, 2016, the Amsterdam District Court made a decision by which the collection of "Scythian gold" should have been returned to Ukraine, and not to the Crimea occupied by Russia. The subject of the dispute was a collection of 565 museum items provided by the Central Museum of Tavrida, the Kerch Historical and Cultural Reserve, the National Reserve "Chersonesos Tauric" and the Bakhchisaray Historical and Cultural Reserve, which were brought to the Allard Pearson Museum on February 6, 2014 as part of the exhibition " Crimea. Golden Island in the Black Sea ".
After the occupation of Crimea by Russia, the Dutch side refused to return the exhibits to the Crimean museums, arguing that they had taken them from Ukraine.
The Ministry of Culture of the Russian Federation insisted on transferring the collection of "Scythian gold" to the ownership of Russia . The contract, which gave the right for the temporary storage of the collection by the Allard Pearson Museum, expired on June 13, 2014, after which, according to the law, these cultural values ​​were considered illegally exported from Ukraine and were subject to return.
(C)UNIAN 2021