Dozens of migrants tried to break through from Belarus to Poland: servicemen were wounded
Foreigners beat the border guards with branches and threw stones.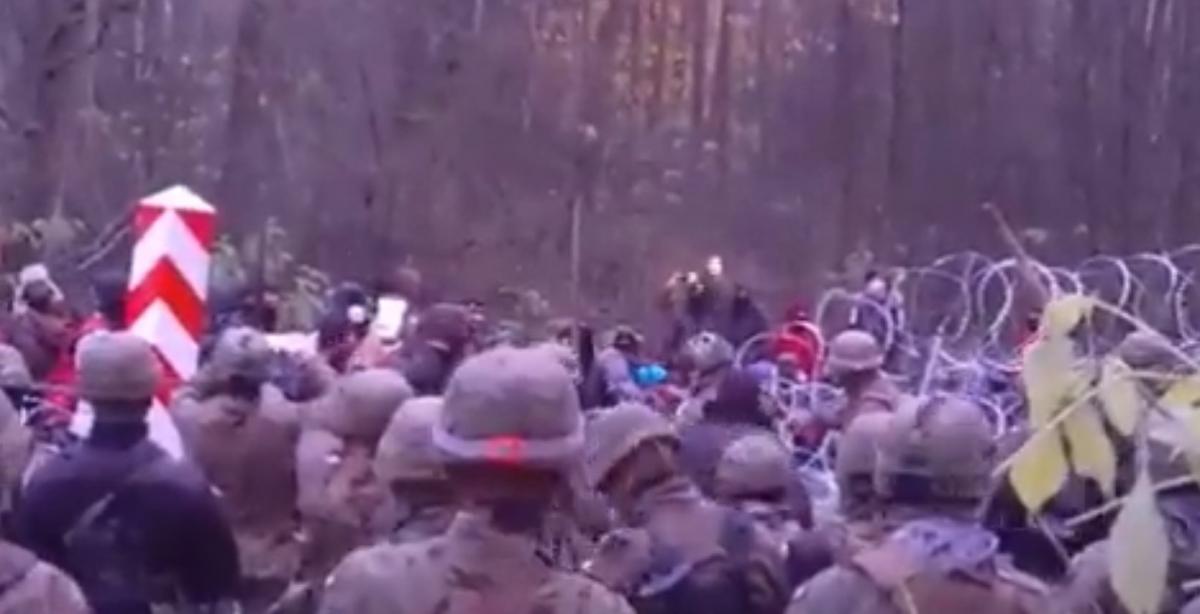 Dozens of migrants tried to break into Poland / screenshot
Dozens of migrants attacked the Polish border from Belarus. As a result of the attempt to break through, two Polish soldiers were injured.
This was reported by the press service of the Polish Migration Service .
According to the border guards, about 60 people tried to break through. Foreigners used sticks and threw stones at border guards and the military.
"One of the soldiers was hit in the face with a branch, and the other with a stone in the face. They both had to be taken to a hospital in Bialystok.
Also, several border guards received minor injuries.
According to unconfirmed reports, there were Belarusian soldiers in civilian clothes among the migrants. They tried to cut the wire fence.