Soon Angela Merkel will leave the post of German Chancellor.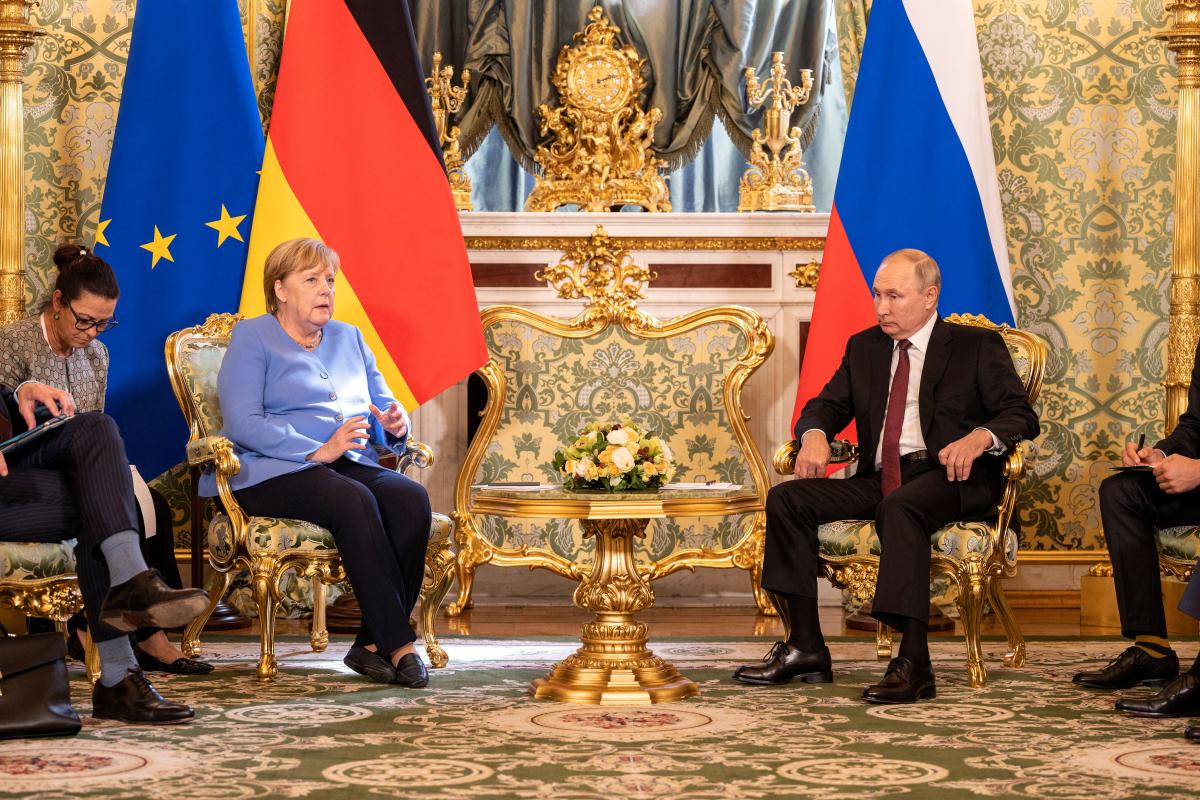 Merkel spoke about disagreements with Putin / photo REUTERS
German Chancellor Angela Merkel , who will soon leave this post, admitted that she had never imagined that Russian President Vladimir Putin would occupy Crimea and start a war in Donbass.
This is stated in an interview with Merkel Suddeutsche Zeitung, which is quoted by TSN .
Merkel said that she felt "significant differences" with Putin 10 years ago – during his speech in the Bundestag. In particular, she clarified, this concerns the vision of the collapse of the USSR. Putin considers this a "sad event", Berlin – "the joy of the end of the Cold War, German reunification and European unity."
"When I took office, I couldn't have imagined that he would annex Crimea and that in the east of Ukraine – practically next to the European Union – it would end up such military clashes," the FRG Chancellor admitted.
As you know, Angela Merkel, after 16 years at the head of the government, decided not to nominate herself in the last parliamentary elections. Soon she will leave this position, it is already known what her pension will be .
Earlier, former Foreign Minister Pavel Klimkin told how Merkel refused to believe in Russian aggression against Ukraine . During a visit to Kiev in 2014, she stated that she had always believed in Putin.
In addition, the third president, Viktor Yushchenko, said that Merkel once prevented Ukraine from joining NATO .
(C)UNIAN 2021