The German regulator will send an opinion on the certification of Nord Stream 2 to the European Commission.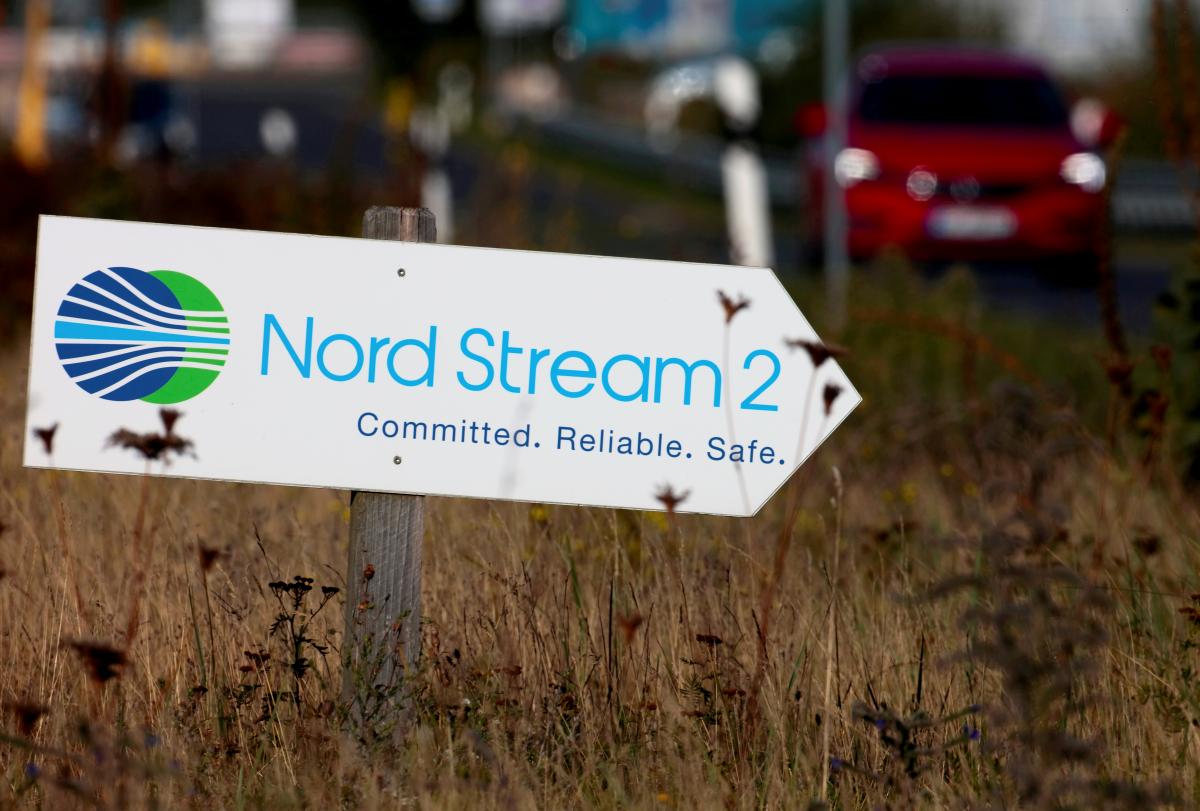 German regulator must certify Nord Stream 2 by early January / photo REUTERS
The certification process for the Nord Stream 2 gas pipeline may take several months.
It is reported by the Voice of America .
After Germany renders its verdict, the "green light" will have to be given by the European Commission, which has two more months to make a decision. This means that the certification process can be delayed.
The Federal Network Agency of Germany Bundesnetzagentur (BNetzA) (energy market regulator), announced that it is in contact with the consortium Nord Stream 2 AG, the operator of the Nord Stream 2 gas pipeline.
In addition, BNetzA is reviewing applications submitted by Ukrainian gas companies to participate in the pipeline certification process.
"We are in talks with Nord Stream 2 AG and expect that the necessary guarantees will be provided. We are closely monitoring compliance with regulatory requirements," – said in a statement.
Nord Stream 2: What You Need to Know
The Nord Stream 2 project provides for the construction and operation of two pipelines with a total capacity of 55 billion cubic meters of gas per year from the Russian coast through the Baltic Sea to Germany. The gas pipeline bypasses Ukraine.
The pipeline is operated by Nord Stream 2 AG, which was founded by Russia's Gazprom. The project is financed by European companies: French Engie, Austrian OMV, British-Dutch Shell, German Uniper and Wintershall.
The United States imposed a number of sanctions against construction contractors, due to which work on the construction of the gas pipeline was stopped at one time.
On September 2, after a meeting with US President Joseph Biden, Ukrainian President Volodymyr Zelensky said that Biden had guaranteed the imposition of sanctions against Nord Stream 2 in the event of threats to Ukraine's energy security.
On September 10, Russia announced the completion of the construction of the Nord Stream-2 gas pipeline.
On September 23, 2021, it became known that the Congress approved sanctions against Nord Stream 2.
On October 4, 2021, the operator of the Russian gas pipeline Nord Stream 2 began filling the first branch with gas.
As of October 18, the first string of the Nord Stream 2 gas pipeline was filled with technical gas.
Prime Minister Denis Shmigal stated that the gas crisis in Europe was due to blackmail from Russia, which stopped the pumping of gas through the Ukrainian GTS.
Yuriy Vitrenko, chairman of the board of Naftogaz Ukrainy, believes that Russia deliberately reduces gas transit through Ukraine in order to blackmail Europe and force it to certify Nord Stream 2.
On October 18, 2021, Ukraine applied for participation in the certification of Nord Stream 2.
(c)UNIAN 2021