"50% discount": Zelensky made a lucrative gas offer to Russia
According to Bloomberg, a corresponding proposal is already being discussed with European partners.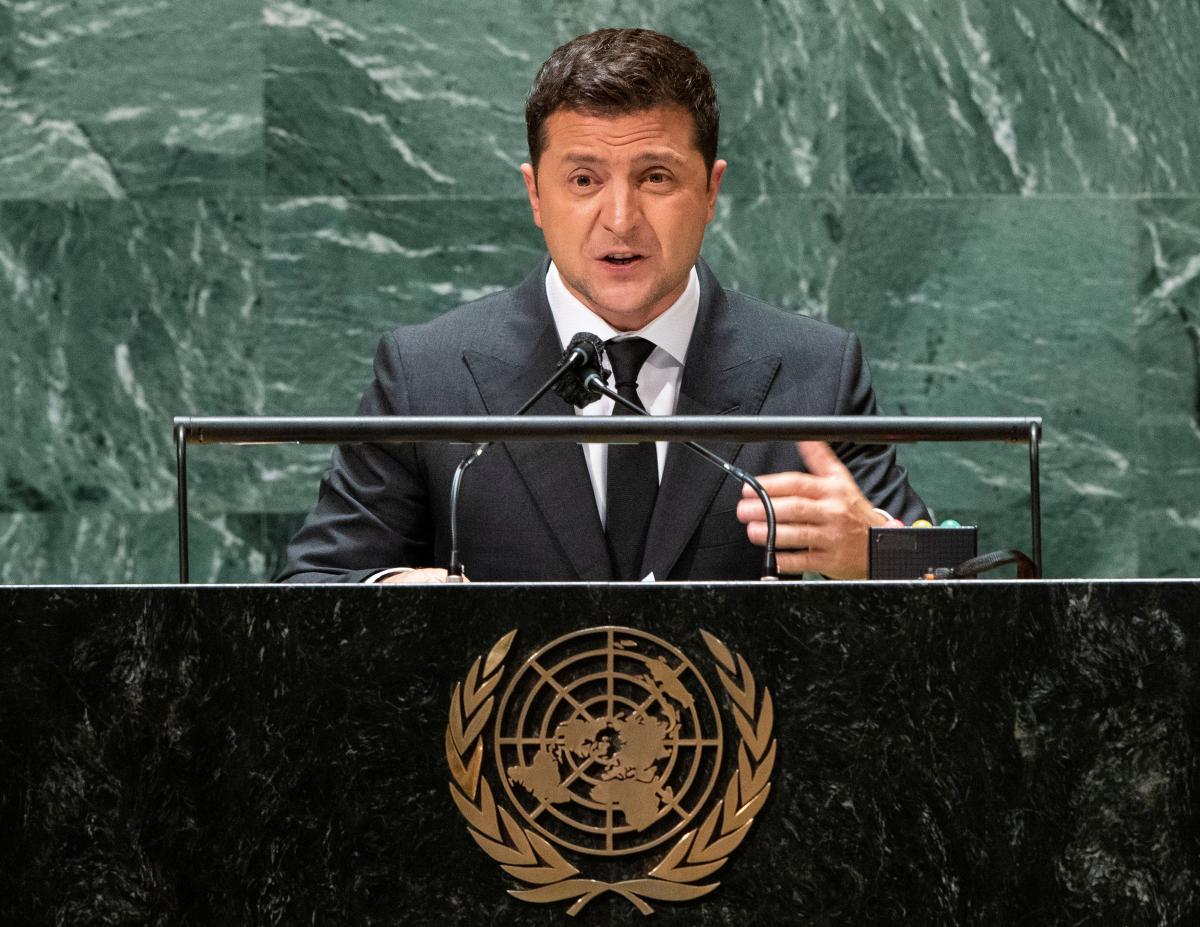 Zelensky offered the Russian Federation a discount on gas transit outside the contract / photo REUTERS
Ukraine has offered Russia a discount on natural gas supplies to Europe. We are talking about volumes exceeding the contractual 40 billion cubic meters per year, which are transported from the Russian Federation through the Ukrainian GTS.
Bloomberg writes about this on Friday , which received Zelensky's comment. According to the president, in this way Ukraine wants to ease the energy crisis in the region.
"Ukraine offers this additional capacity to all potential transit countries. We would like to see European companies as customers, but Gazprom also has additional capacity. Taking into account the discount compared to the current transit tariff, I can assume that this discount will be 50 %, "Zelensky said.
He added that a similar proposal is already being discussed with Berlin and Brussels.
"Ukraine, for its part, guarantees transit, guarantees special anti-crisis conditions for transit in excess of the agreed volumes," the head of state said. He also explained that if this is not done now, then Europe will suffer huge losses in winter.
Gas transit through Ukraine
As UNIAN reported earlier, Yuri Vitrenko, chairman of the board of Naftogaz, believes that Russia is deliberately cutting gas transit through Ukraine in order to blackmail Europe and force it to certify Nord Stream 2.
Last year, Russian Gazprom booked 60 billion cubic meters. meters of gas through the Ukrainian GTS, and in this – 40 billion cubic meters "not because something happened to the Ukrainian GTS, but because Putin specifically does not want to supply volumes of gas to Europe."
Natural gas reserves in Ukrainian underground storage facilities (UGS) as of October 17 amounted to 18.66 billion cubic meters. m, which is almost 34% less than last year's figures.
(c)UNIAN 2021