Ukraine can destroy Russian warships: the general announced the details and conditions
All this will become possible in case of receiving weapons from Great Britain.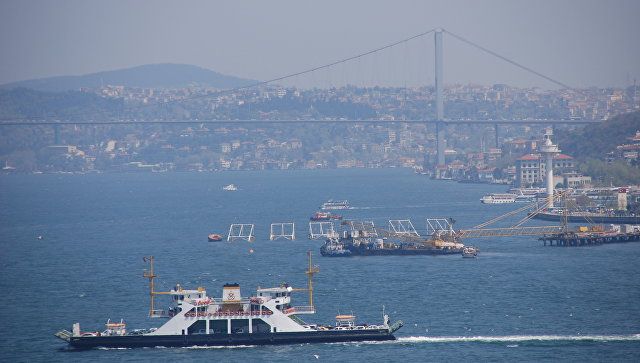 To destroy the ships of the Russian Federation, Ukraine needs modern weapons / photo RIA Novosti
If Ukraine receives missiles for patrol boats from Great Britain as part of military assistance, it will be able to effectively counter Russian aggression in the Black and Azov Seas. If necessary, enemy ships will be destroyed.
This opinion was expressed by the former Deputy Chief of the General Staff of the Armed Forces of Ukraine, Lieutenant General Igor Romanenko in a comment to the " Observer ".
"Patrol boats will be able to launch missile strikes on Russian warships," Romanenko said.
According to the general, Great Britain can provide Ukraine with ship-to-ship missiles, which, however, can also be used against ground targets. As Romanenko explains, Ukrainian boats can use missiles to destroy an enemy who will behave aggressively. Even a large ship can be destroyed with a certain number of missiles.
"The decision to destroy the enemy ship is made as necessary. Study the case with the Defender . We also have appropriate approaches in this regard. There are objective laws of war, in particular the possibility of using various types of weapons," he added.
Romanenko predicts that the presence of such weapons in Ukraine will lead to a decrease in the number of Russian provocations in the seas.
"Provocations were, are and will be until the Russian Federation changes its imperialist aggressive course. But we will have the opportunity to respond to them more forcefully," he said. And he clarified that he meant the asymmetric conduct of the fight.
Armament from the UK: what is it about
Earlier it became known that the UK will provide Ukraine with missile weapons and ships according to NATO standards. In addition, the technology of building ships will also be transferred to our country, which will allow attracting domestic workers to the production and support the Ukrainian budget. The Ukrainian ambassador to this country Vadim Prystaiko told about it.
The diplomat noted that soon Ukraine will receive two ships from Britain, which will immediately become part of the Naval Forces. These will be two modern minesweepers that meet NATO standards, they have the most modern weapons and the most modern capabilities for finding and defusing mines. Such ships are in service with the British Navy.
(C)UNAIN 2021