The decision to arrest the former prime minister was made by the Pechersk District Court of Kiev.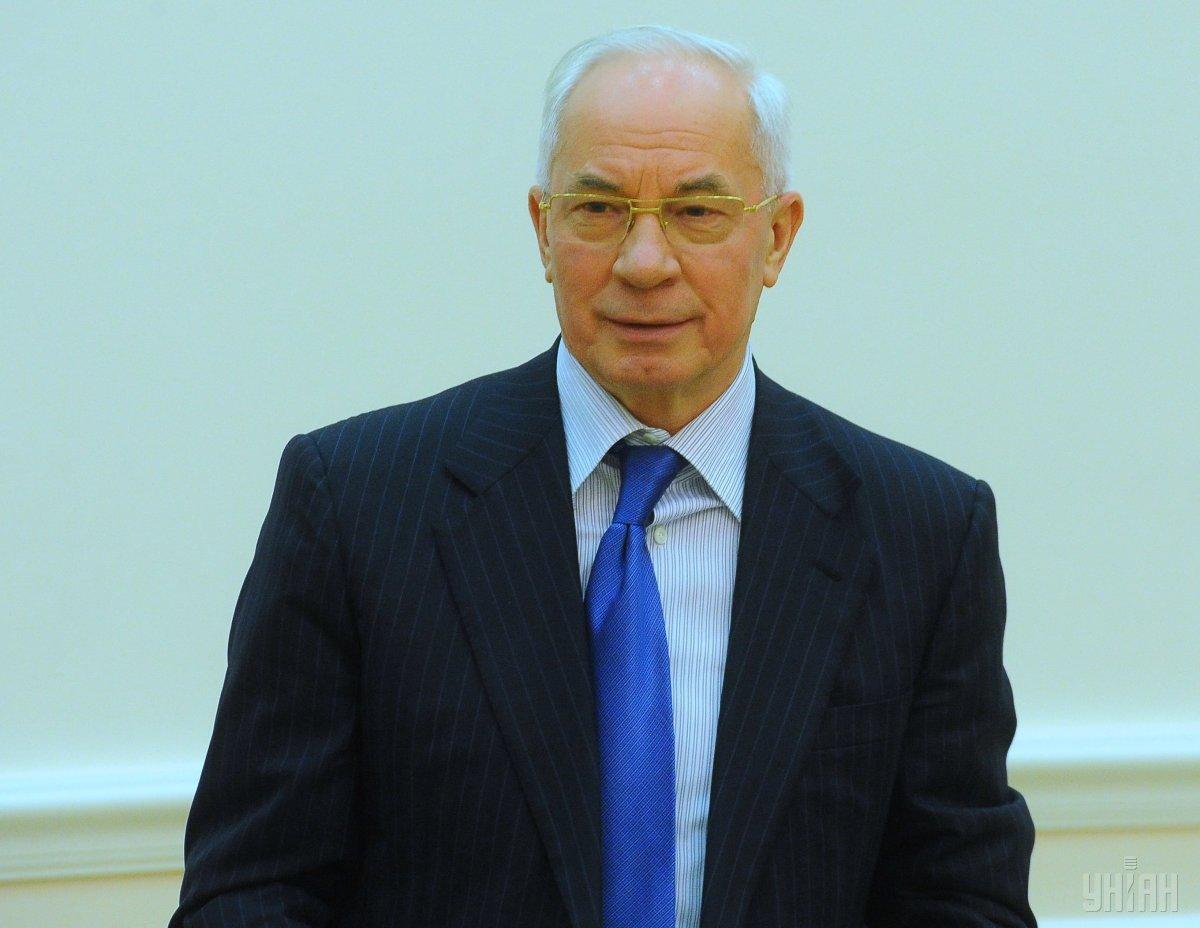 In Ukraine, Mykola Azarov was arrested in absentia / illustrative photo from UNIAN
On Wednesday, October 20, the court arrested ex-Prime Minister Mykola Azarov in absentia on suspicion of treason.
According to the press service of the State Bureau of Investigation, the corresponding petition of the investigator was granted today by the judge of the Pechersk District Court of Kiev.
Thus, the court in absentia chose Azarova a preventive measure in the form of detention.
The pre-trial investigation established that the content and conditions of the agreement between Ukraine and the Russian Federation on the stay of the Black Sea Fleet of the Russian Federation on the territory of Ukraine were imposed by Russian President Dmitry Medvedev on the then Prime Minister of Ukraine on the eve of its signing in Moscow on April 21, 2010.
"Fully understanding the implications of signing this agreement for Ukraine, the former Prime Minister of Ukraine deliberately ensured the approval and approval of the draft document by authorized officials (ministers, heads of law enforcement agencies and on behalf of the Cabinet). Thus, he contributed to the realization of the interests of the Russian Federation during all stages of project approval. agreement and its implementation, "- said in the message.
It is noted that the investigators of the RRG received originals of documents testifying to Azarov's purposeful actions to the detriment of the sovereignty and territorial integrity of Ukraine, which further contributed to the occupation of Crimea by Russia.
"It has been established that these actions were carried out by a preliminary conspiracy of a group of persons with the then President of Ukraine Viktor Yanukovych, who was also informed about suspicion of this criminal proceeding and who was put on the wanted list," the SBI added.
The department explained that the election of Azarov in absentia in the form of detention in custody will give grounds to apply for international legal assistance for his extradition, and will also initiate the issue of a special pre-trial investigation.
The RRB also reminded that criminal prosecution for committing high treason has no statute of limitations, so in January investigators already reported on suspicion of committing high treason to ex-President Yanukovych.
Recall that Nikolai Azarov was announced on suspicion of high treason at the end of March 2021. Azarov and his family moved to Russia in 2014 after the Revolution of Dignity took place in Ukraine.
(c)UNIAN 2021