"Kiss Putin in all places": Arakhamia quarreled with Rabinovich, who returned from the Kremlin (video)
The deputies staged a skirmish on the air of the talk show.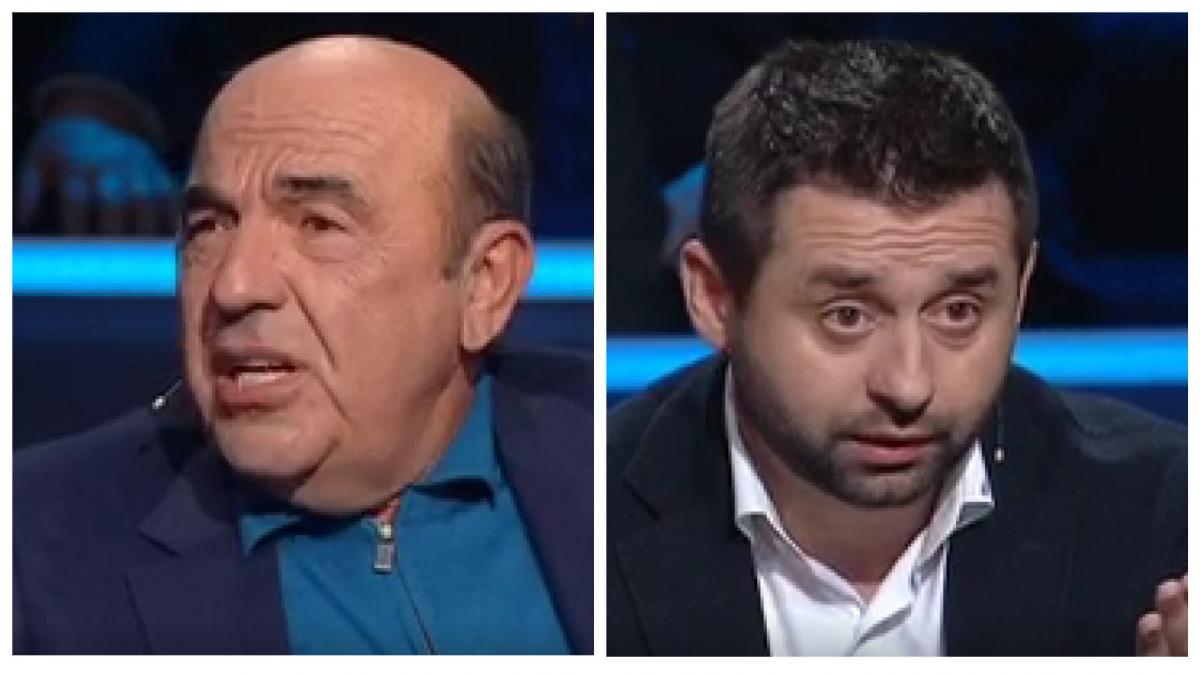 Arakhamia and Rabinovich arranged a skirmish / collage UNIAN
The head of the Servant of the People faction, David Arakhamia, and Medvedchuk's associate, a member of the Society for the Protection of the Population, Vadim Rabinovich, had a fight in the studio of a political talk show. It is noteworthy that yesterday Rabinovich, instead of working in the Rada, went to Moscow and showed a photo from the Kremlin .
The skirmish between the deputies took place on the air of the Ukraine 24 channel.
At first, Rabinovich began to criticize the authorities for the adopted laws and numerous scandals, including those with the "servant" Galina Tretyakova . Then he offered to "kiss Medvedchuk in one place", allegedly for $ 175 gas.
"What does this political alliance offer? Says:" Let's go to Putin, kiss him in all places, take gas for $ 100 and everything will heal well "… You are seven years behind," Arakhamia Rabinovich replied, recalling those who died as a result Russian aggression.https://t.me/ukraina24tv/11144?embed=1
As UNIAN reported earlier, the parliament has already commented on Rabinovich's trip to Moscow and intend to discuss it at a meeting of the regulatory committee. On the eve of the notorious member of the PLO, he boasted of meetings in the Kremlin and was on the air of a Russian propaganda TV channel. 
(C)UNIAN 2021