Putin deliberately reduces gas pumping through Ukraine to blackmail Europe – Vitrenko
According to the head of Naftogaz, with this blackmail Gazprom is trying to force certification of Nord Stream 2.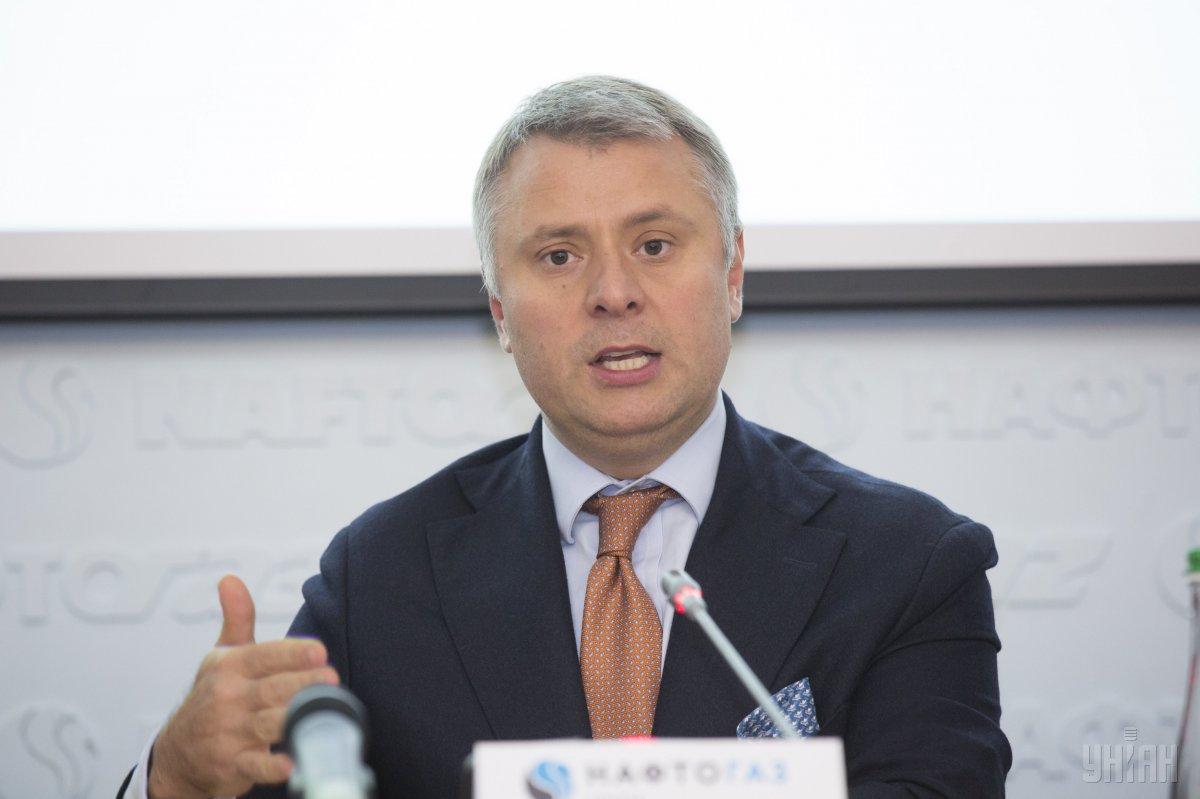 The head of "Naftogaz" noted that for Ukraine, the excess capacity of the GTS is a reserve of system stability / photo from UNIAN, Vladimir Gontar
Russia deliberately reduces gas transit through Ukraine in order to blackmail Europe and force it to certify Nord Stream 2 .
As a UNIAN correspondent reports, Yuriy Vitrenko, head of the board of Naftogaz Ukrainy, said this at a briefing.
According to him, last year the Russian Gazprom booked 60 billion cubic meters. meters of gas through the Ukrainian GTS, and this is 40 billion cubic meters "not because something happened to the Ukrainian GTS, but because Putin specifically does not want to supply volumes of gas to Europe."
"Putin deliberately reduces the volume of gas in order to blackmail Europe. The throughput of the Ukrainian GTS for transit exceeds 130-140 billion cubic meters – this is what we can transport. We can even more, but we just need to add additional equipment," he explained he.
Vitrenko believes that by cutting gas transit through Ukraine, which causes prices to rise in Europe, Gazprom is blackmailing the European Commission, forcing it to certify Nord Stream 2.
The head of Naftogaz noted that for Ukraine, the excess capacity of the GTS is a system stability reserve.
Gas price:
On October 6, 2021, the gas sales price in Europe reached almost $ 2 thousand per thousand cubic meters, which is an absolute record.
5 European Union countries are asking to investigate abnormally high gas prices. Thus, France, Spain, Czech Republic, Romania and Greece in their joint statement called for the establishment of common rules for the purchase of gas in order to mitigate the sharp jump in gas prices.
The main reasons for the record growth in natural gas prices in Europe are low gas reserves in storage due to the cold winter and weak injection rates due to a lack of supply.
(C)UNIAN 2021