Putin warned that the Nobel Prize "will not save" journalist Muratov, he may be recognized as an "foreign agent"
In his statement, Putin stressed that everyone, regardless of merit, must comply with Russian laws.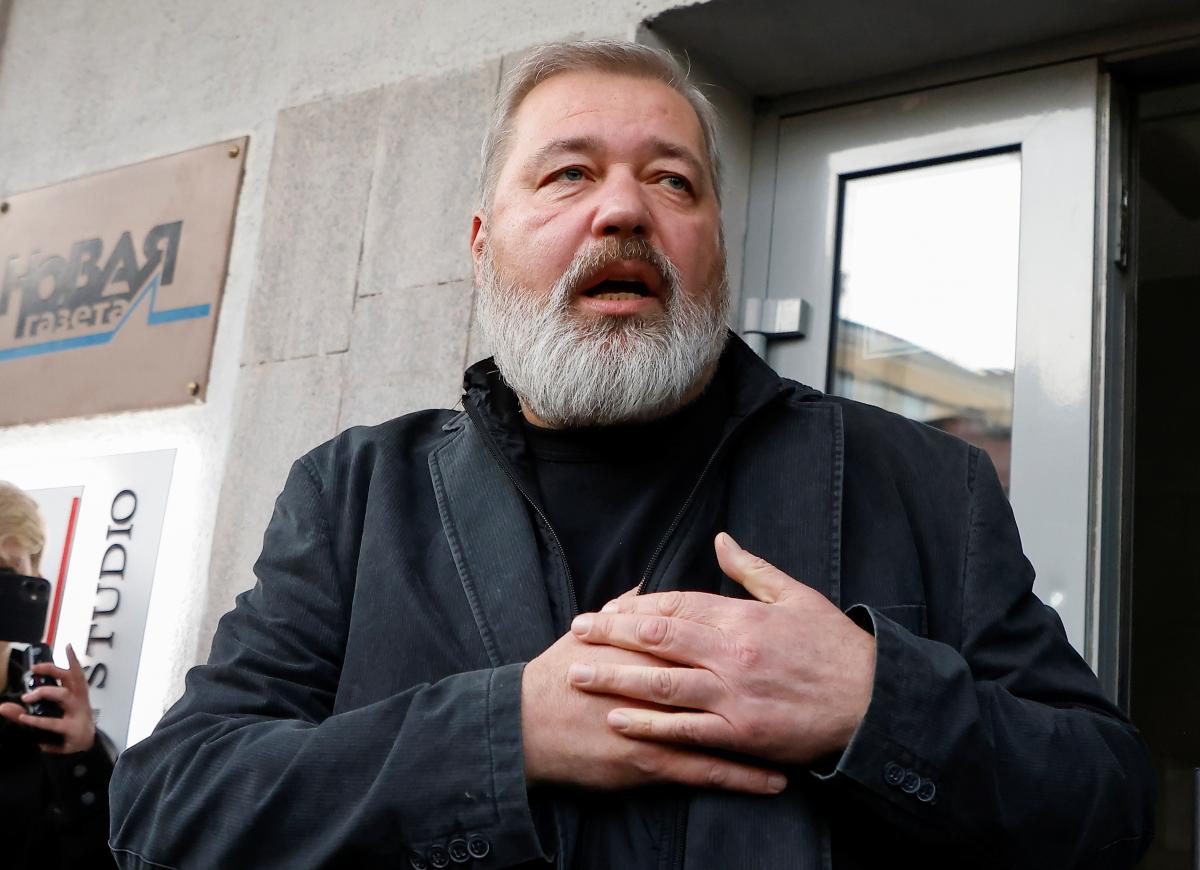 Putin did not rule out that the Nobel laureate Muratov could be recognized as an "foreign agent" / photo REUTERS
Russian President Vladimir Putin does not exclude that the Nobel Peace Prize-2021 laureate , Russian journalist, editor-in-chief of Novaya Gazeta Dmitry Muratov may be recognized as a "foreign agent" – "if he hides behind the Nobel Prize like a shield."
Putin said this at a plenary session of the Russian Energy Week, Meduza writes .
"If he (Muratov) does not violate Russian law, if he does not give a reason to be declared as a" foreign agent, "then this will not happen. what violates Russian law means that he will do it deliberately in order to attract attention to himself or for some other reason, "Putin said.
The publication notes that since the Nobel Prize has a monetary component, this has provoked a discussion whether the Russian authorities can declare Muratov an "foreign agent" if he receives money from the Nobel Committee.
Putin commented on the award for the first time. He did not congratulate the journalist on this. On behalf of the Kremlin, this was done by the presidential press secretary Dmitry Peskov.
As UNIAN reported earlier, on October 8, the Nobel Committee identified the winners of the Nobel Peace Prize-2021 – it was awarded to Maria Ressi and Dmitry Muratov for their courageous struggle and freedom of expression in the Philippines and Russia.
Muratov is the first Nobel Peace Prize laureate in post-Soviet Russia. The head of the Norwegian Nobel Committee Berit Reis-Andersen noted that Muratov, despite the murders of employees and threats, did not abandon the publication's independent policy and consistently defended the rights of journalists.
On the same day, the Ministry of Justice of Russia included in the list of media outlets performing the functions of a foreign agent, several journalists who collaborated with Muratov's publication.
It should be noted that an organization and an individual can receive the status of a media – "foreign agent" for any organizational and methodological assistance "in engaging in political activity (its interpretation is very broad and even applies to messages on social networks about politics), which is provided in the interests of a" foreign source ".
"Inoagents" are forced to register with the Ministry of Justice, constantly report on their sources of income, and also indicate the text of the approved form indicating their status when sending any message.
"Novaya Gazeta", co-founded by Muratov, over the years of its existence has systematically covered topics that are difficult and inconvenient for the Russian elite: the war in Chechnya, corruption, persecution and violation of human rights.
(C)UNIAN 2021