Putin is afraid to increase gas supplies through Ukraine: the pipe may "burst"
Putin said that in 2008 Gazprom demanded that Ukraine give up their gas.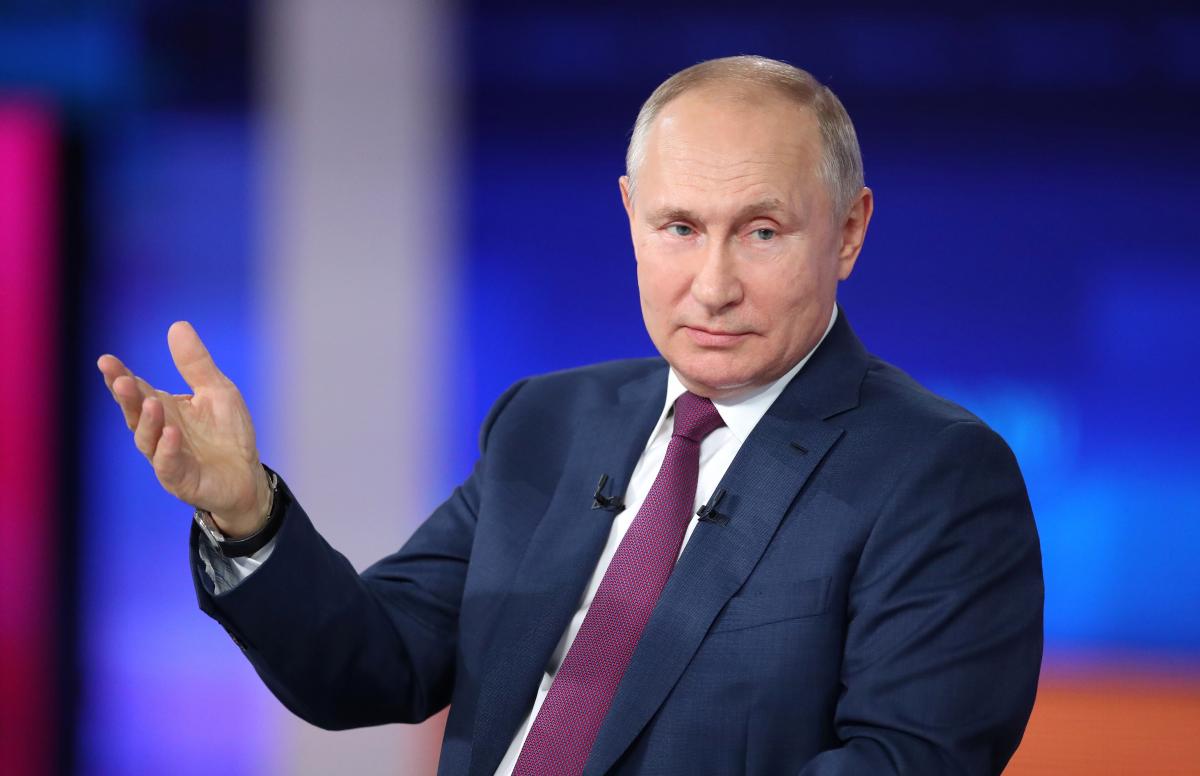 The increase in gas supplies through Ukraine is questionable – the Kremlin rests / REUTERS
Russian President Vladimir Putin claims that gas intended for European companies is being pumped out of Ukrainian storage facilities .
He stated this at a plenary session of the Russian Energy Week, the Kremlin press service quoted .
"Why did the energy crisis begin in 2008 with Ukraine? We demanded that they give us our gas – they don't give it back, they have already started to consume it. Now they are going … there are some irresponsible politicians in Ukraine who say that it would be necessary to nationalize this gas located in underground storage facilities in Ukraine, which does not belong to them, "- said the President of the Russian Federation.
He added that private and foreign operators have begun to pump out the stored gas.
"And what are we seeing now? A gradual pumping out of underground gas storage facilities in Ukraine by these private operators, including foreign operators," –
To increase gas supplies, Putin noted, appropriate applications are needed, but future supplies through Ukraine may allegedly be "dangerous."
"The deterioration of the Ukrainian gas transportation system is somewhere around 80-85%, in order to maintain or increase pumping, it is necessary to bring this system back to normal," because if the pipe "bursts", then Europe will be left without this route, "the head of the Kremlin worries. …
Earlier, Peskov, referring to Putin, named two conditions for increasing gas supplies through Ukraine.
Gas transit through Ukraine:
Transit of natural gas through the Ukrainian gas transmission system (GTS) in January-September 2021 decreased by 17% compared to the same period last year – to 32.6 billion cubic meters.
"Operator of GTS of Ukraine" offers about 80 million cubic meters. m per day of additional capacity for gas transit to Europe, but the results of the auctions show that Gazprom is not interested in increasing supplies.
The Ukrainian GTS is used by less than a third of the total transit capacity of 146 billion cubic meters. m per year. These unused capacities, which are twice the capacity of Nord Stream 2, can be used to increase gas supplies to the EU.
On October 6, Russian President Vladimir Putin said that it was unprofitable for Russia to pump gas through the Ukrainian GTS, calling the transportation service too expensive for the Russian Federation.
On October 4, after a contract signed between Budapest and Gazprom on the transportation of gas through the Turkish Stream, the Russians stopped the supply of blue fuel through Ukraine in the direction of Hungary.
At the same time, Prime Minister Denis Shmygal noted that Kiev does not conduct direct negotiations with the Russian Federation. Also, one should not expect a significant re-export of gas that is stored in the Ukrainian UGS facilities, but belongs to foreign traders, since such gas is usually used in the country of storage.
According to media reports, Putin plans to discuss at an upcoming meeting with Ukrainian President Volodymyr Zelensky, in particular, the supply of gas after the end of the current agreement with Ukraine in 2024.
(C)UNIAN 2021