Putin "fulfilled the dream of the" ex-"prosecutor" of Crimea Poklonskaya by sending her to Africa
Poklonskaya said that after Putin's decree, her dream came true.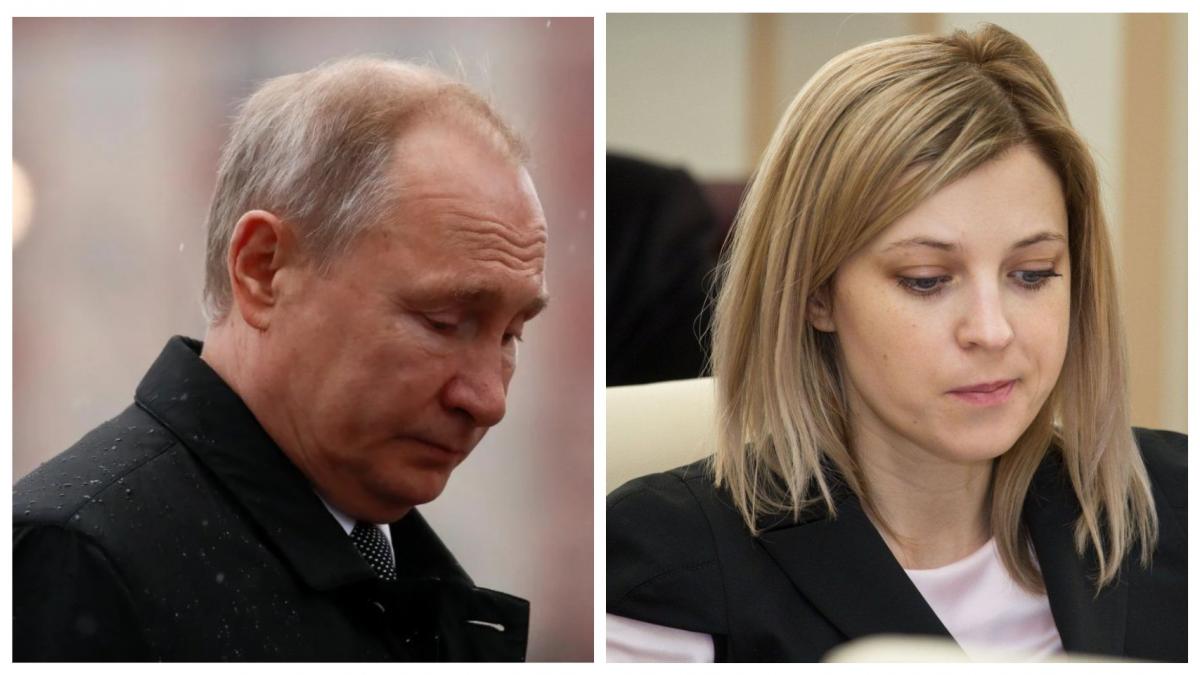 Poklonskaya says she is happy with Putin's decision / UNIAN collage
Former "prosecutor" of Crimea, ex-deputy of the State Duma of the Russian Federation Natalya Poklonskaya was appointed Russian ambassador to the island African state of Cape Verde.
The corresponding decree was signed today by Russian President Vladimir Putin and posted on the RF Legal Information Portal.
"To appoint Poklonskaya Natalya Vladimirovna Ambassador Extraordinary and Plenipotentiary of the Russian Federation to the Republic of Cape Verde," the text of the document says.
Poklonskaya's reaction
In a commentary to RIA Novosti , the former "prosecutor" said she was happy with this appointment. According to her, she likes diplomatic work, thus "her dream has come true."
What preceded it
In August, the Russian media learned that they did not want to see Poklonskaya in the new composition of the State Duma, so they found a new position for her and offered her to become an ambassador to Cape Verde .
Subsequently, the Ukrainian Foreign Ministry promised to "spoil the life" of Poklonskaya if she was appointed ambassador. "We need to check whether she is still a citizen of Ukraine. If she is, then we have the opportunity to ruin her life. Foreign Minister Dmitry Kuleba.
Speaker of the State Duma of the Russian Federation Vyacheslav Volodin reacted to Kuleba's words. In his Telegram channel, he posted a propaganda statement, at the end of which he urged "not to worry" about Poklonskaya.
The Republic of Cape Verde is a state in West Africa located in the Atlantic Ocean on the Cape Verde Islands. About half a million inhabitants live there, the state language is Portuguese.
(C)UNIAN 2021